Viacheslav Chirikba briefs President on outcome of 25th round of Geneva discussions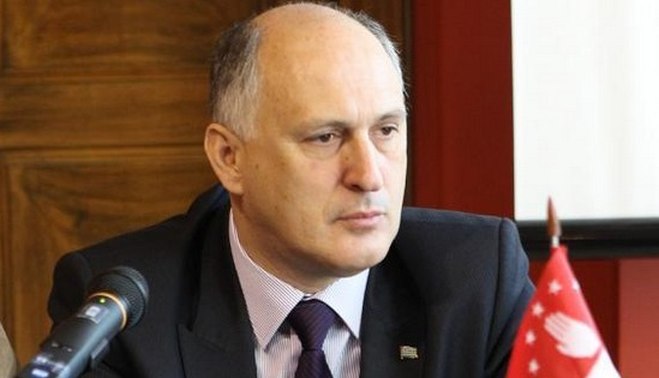 Alexander Ankvab received the Minister of Foreign Affairs Viacheslav Chirikba.
The Abkhazian Foreign Minister briefed on the outcome of the 25th round of Geneva discussions on Transcaucasia and his trip to Italy. He called the negotiations successful as a whole.
At the same time Chirikba regrets that a joint statement related to signing a document on the non-use of force was not adopted. According to him, all sides, except Georgia, were ready to adopt it.
Viacheslav Chirikba hopes this matter will be settled at the final round of negotiations this year scheduled for December 17-18. 'It is an important step on the path of achieving an agreement on the non-use of force. We have grounds to believe that we will come to it soon', the minister said.
'Let's hope so, and the efforts made by the sides will be positively accomplished', Alexander Ankvab said.
Viacheslav Chirikba also considers it important that the question of de-isolation of Abkhazia has been included in the agenda of Geneva discussions. According to the minister, the head of the US delegation made an important political statement on this issue. He assured that unlike his European colleagues, the United States would not prohibit issuing visas to the citizens of Abkhazia and South Ossetia who would wish to visit the USA.
Touching upon his trip to Italy, the minister said it was efficient. In Rome Viacheslav Chirikba and his South Ossetian colleague held a press conference. It was attended by members of the Parliament and the Senate who assured they guaranteed the consideration of the recognition in the Senate if there was an address from the leaders of Abkhazia.
The President said that the Ministry of Foreign Affairs carried out the right policy aimed at international recognition of Abkhazia.