Meeting of the Foreign Minister V.A. Chirikba with the Co-Chairs of the Geneva Discussions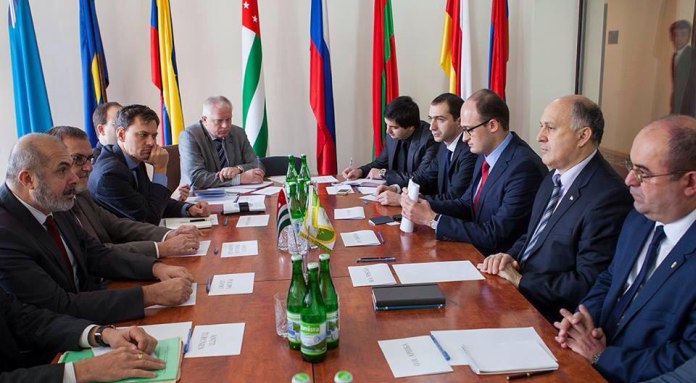 On November 29 another meeting with the Co-Chairs of the Geneva Discussions on Security and Stability in the South Caucasus Philippe Lefort (EU) and Anti Turunen (UN) was held at the Abkhaz Foreign Ministry.
The delegation also included recently appointed Special Representative of the OSCE Angelo Gnedinger. In his opening speech Viacheslav Chirikba said: "It it is very important to keep up the pace which enables us to achieve maximum results possible. Despite the difficulties we face the Abkhaz delegation aims at success".
Ph. Lefort agreed with the necessity to increase effectiveness of work and noted that "the co-chairs are seeking solutions to the problems related to stability and security, however one should not forget that the result of our joint work depend first of all on the participants, not the co-chairs.
In response V. Chirikba once again expressed regret that without any reason the Georgian side was still against the adoption of the text of the joint statement by the participants of the Geneva Discussions and therefore undermined the effectiveness of the Geneva format.
At the meeting they also discussed points of the agenda of the two working groups and a number of political and humanitarian issues.
The next round of the Geneva Discussions is planned to be held on December 17-18, 2013.