Another Round of the Geneva Discussions on Security and Stability in the South Caucasus to Take Place on December 18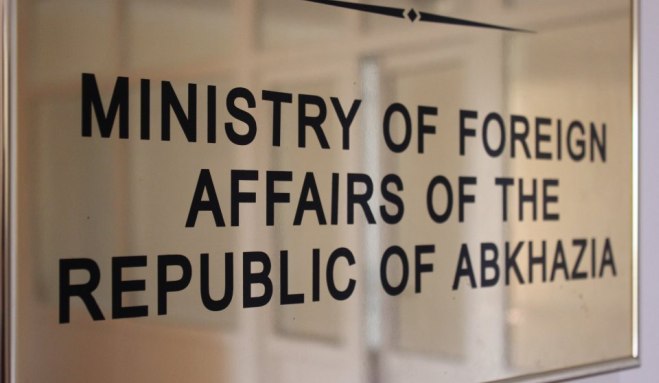 On December 18 another round of the International Discussions on Security and Stability in the South Caucasus with the participation of the representatives of the Republic of Abkhazia, Georgia, the Russian Federation, the United States and the Republic of South Ossetia, as well as the UN, the OSCE and the EU, will take place in Geneva. The Russian Delegation is headed by the Deputy Foreign Minister of the Russian Federation Grigory Karasin; the Abkhaz Delegation is headed by the Deputy Foreign Minister Irakli Khintba; the Delegation of South Ossetia is headed by the Plenipotentiary Representative of the President of South Ossetia on the issues of post conflict resolution David Zalkaliani.
The Abkhaz Delegation headed by the Deputy Foreign Minister Irakli Khintba includes the Member of the Parliament Dmitry Gunba, and officers of the Abkhaz Foreign Ministry Kan Taniya, Lasha Avidzba and Inal Lazba.
The agenda contains such issues as situation on the on the Abkhaz and the South Ossetian borders with Georgia and socio-economic development of the region. The main issues to be discussed by the Group on Security will traditionally be the development of reliable guarantees on non-use of force by Georgia against the neighboring countries. The Group will review draft documents on this issues including the Russian Initiative about the Joint Statement by all the participants of the Geneva Discussions on Non-Use of Force. The Participants of the Group will discuss the work of the Incident Prevention and Response Mechanism in the areas of the South Ossetian-Georgian and Abkhaz-Georgian borders. The Humanitarian Group will continue discussion of relevant issues which are of the interest of the participants including exchange of persons detained in the border areas and search of the missing.
"Beside the issue of the non-use of force which is always on the table the Abkhaz Delegation will continue to draw attention of the participants of the Geneva Discussions to the continued efforts on isolation of Abkhazia from communication with the rest of the world". We will report about the violation of humanitarian and other universally recognized rights of our citizens as a result of the isolation policy by the international community. We will focus on humanitarian situation in Abkhazia and also discuss issues of security in the areas in the vicinity of the border with Georgia. Despite our growing disappointment with low effectiveness of the negotiations process in Geneva. We still expect from the participants of the Discussions new approaches, flexibility and pragmatism including on procedural questions", Irakli Khintba noted.