30th round of the Geneva International Discussions on Security and Stability in Transcaucasia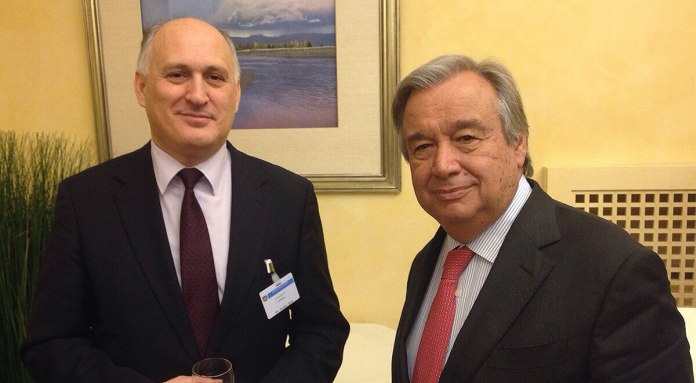 The delegation of the Republic of Abkhazia, headed by the Foreign Minister Viacheslav Chirikba included the Head of the Expert Department of the Presidential Administration Irakli Khintba and Foreign Ministry officials -Tengiz Tarba, Madina Zukhba and Temur Rekvava.
The work was traditionally held in two groups - on security and humanitarian issues. In the afternoon, two working groups have joined together to continue the discussion.
The work of the security group was devoted to discussion of issues of non-use of force, ensuring humanitarian rights of the residents of Abkhazia and South Ossetia, removal of barriers to their international communication, and other aspects related to the achievement of lasting peace and stability conditions in the South Caucasus.
The Georgian delegation and representatives of the United States raised the issue of the Agreement between Russia and Abkhazia on alliance and strategic partnership and stated on this occasion a number of negative evaluations. The Abkhaz delegation gave necessary clarifications on this issue, stressing the positive role of the new Agreement in strengthening the sovereignty of the Republic of Abkhazia, as well as security and stability in the region.
The positive dynamics should be noted in the group on humanitarian issues in the question of return of cultural values. The Abkhaz side expressed its gratitude to the ICRC for assistance in achieving significant results in matters of search and identification of missing persons. To date, 21 persons were identified. Work on the identification of the remains of those killed in the war 1992 -1993 continues. The question of the return of "refugees" by the Abkhaz side was not discussed.
On the sidelines of the Geneva discussions V. Chirikba held talks with the UN High Commissioner for Refugees, Mr. A. Guterres.
The next round of the Geneva discussions on security and stability in the Transcaucasia is scheduled for March 17-18.