Despite pressure from Georgia, Abkhazia continues to participate in the exhibition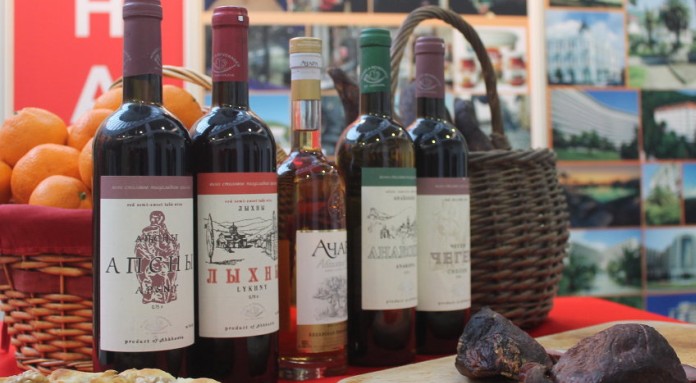 BERLIN - (Sputnik, Amina Lazba) Georgia's attempts to impede the participation of Abkhazia in an exhibition in Berlin proved futile, so reports Sputnik correspondent from the scene of the event. 
Along with Abkhazia, Georgia is participating in the exhibition and is also presenting its wine. On the eve of the event, the Abkhazian delegation was visited by "Green Week" representatives with a request to withdraw printed publications in which Abkhazia is described as an independent country, and also brochures which speak of the Georgian-Abkhazian war. 
Even before the start of the exhibition, the Georgian Embassy in Berlin sent a note of protest to the German Foreign Ministry with the aim of preventing the participation of Abkhazia in the event. As a result, through negotiations there was success in achieving a compromise to the extent that Abkhazia was excluded from the online catalogue listing the countries participating in the exhibition, but, in fact, Abkhazia is participating in the event. 
On Sunday our stand was visited by diplomats Dieter Boden and Maurizia Jenkins, who are well-known to all in Abkhazia.
"Green Week" is the Europe's largest international exhibition of achievements of the food industry, agriculture, horticulture and food-production, and it has been held since 1926.