Valery Bganba met with Abkhaz compatriots in Istanbul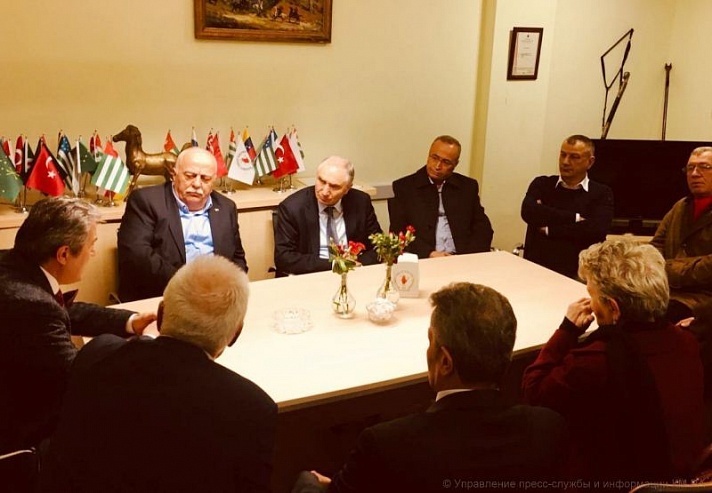 Valery Bganba, Prime Minister of the Republic of Abkhazia, visited the Abkhaz Cultural Center in Istanbul.

According to the report, over two hundred Abkhaz compatriots, including representatives of the Istanbul Abkhaz Council of Elders, the Federation of Abkhaz Cultural Centers in Turkey, Abkhaz students of Turkish educational institutions gathered for a meeting with the head of the Government of Abkhazia.

The meeting focused on the social, economic and infrastructural development of Abkhazia.

The participants asked the head of government about the sources of economic growth, the model of social interaction between the state and citizens, as well as problems and prospects for the repatriation process.

At the same time, Valery Bganba noted that according to the Ministry of Repatriation of the Republic of Abkhazia, today over four thousand compatriots from Turkey have returned to Abkhazia, and this figure is not the limit, it is growing every day. He also spoke about the systematic work on the socio-cultural adaptation of compatriots who returned to their historical homeland.

Prime Minister of Abkhazia Valery Bganba noted the deep and sincere desire of the participants to maintain close ties with their historic homeland, and the serious support of diaspora in preservation of ethnos, historical and cultural heritage, development and dissemination of the Abkhaz language.