FAO and UN Women Hold Event for the International Women's Day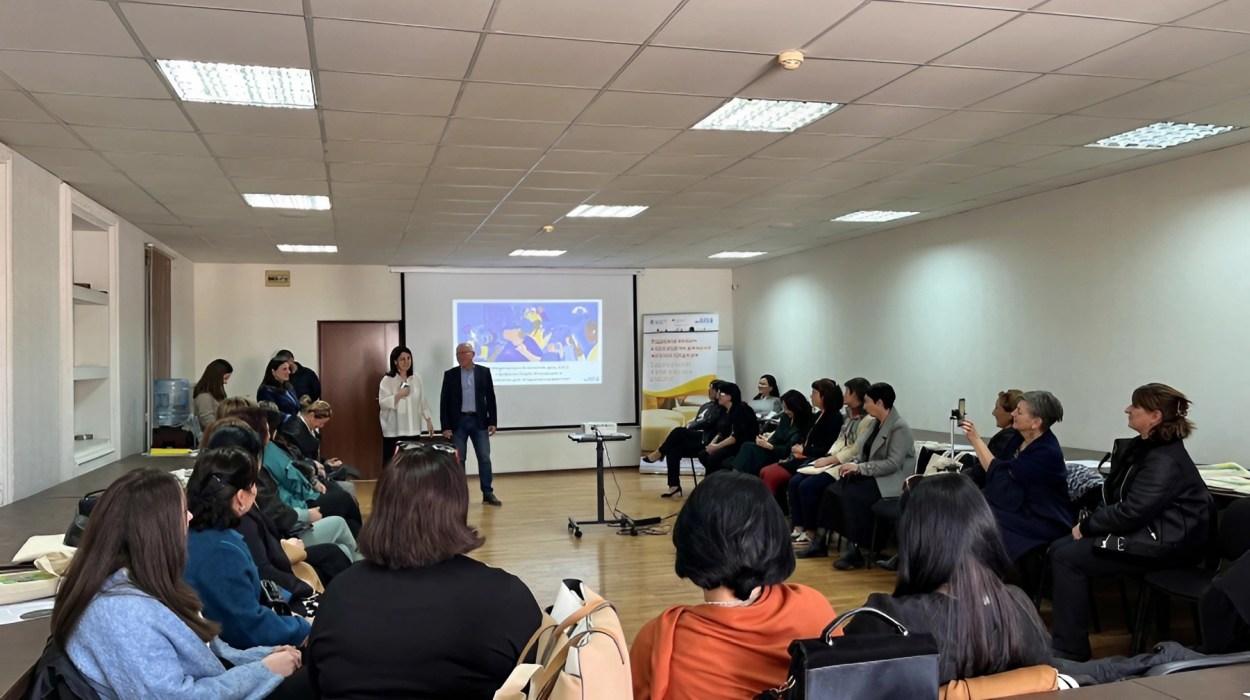 SUKHUM / AQW'A ―  On March 8th, the Food and Agriculture Organization (FAO) and UN Women held an event at the Everest-2000 business center in Sukhum to celebrate International Women's Day.
The event was part of their joint project "Supporting Women in Home Dairy Production" and was attended by around forty participants from different regions of Abkhazia.
During the event, representatives from the FAO and UN Women offices in Abkhazia emphasized the importance of women's full participation in decision-making processes at various levels. The theme of International Women's Day 2023, "Innovation and Technology," was also discussed, with speakers highlighting the need to address the gender gap in internet access, as women are disproportionately affected.
The meeting was an opportunity for participants to share experiences and knowledge gained within the project and to discuss the intermediate results and planned training programs for women farmers in various areas. Since 2020, FAO has been training women farmers in Abkhazia in the production of new cheese varieties, leading to increased income for these farmers.
At the end of the event, commemorative gifts were presented to all participants. The FAO remains committed to promoting gender equality in Abkhazia and supporting women farmers in their production efforts.