UN FAO Office Holds Training Program for Abkhazian Winemakers and Viticulturists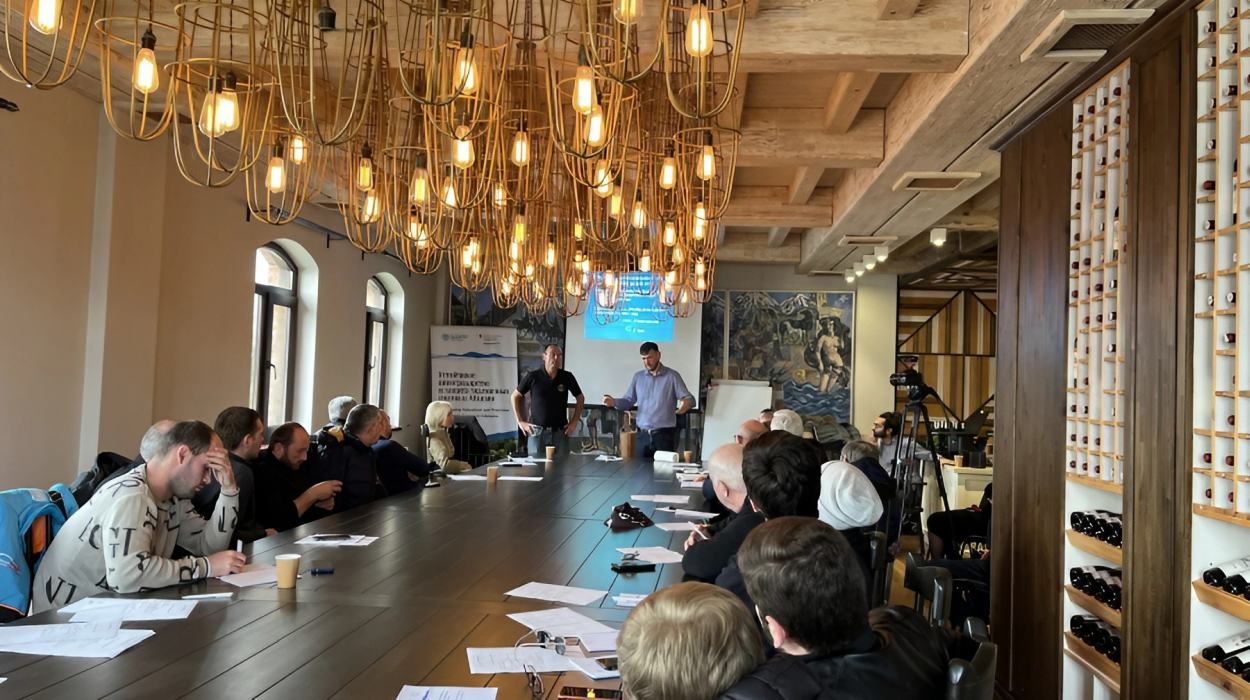 SUKHUM / AQW'A ―  The project office of the United Nations Food and Agriculture Organization (FAO UN) recently held a two-day training program for viticulturists and winemakers of Abkhazia.
The event was held on March 22nd and 23rd as part of the "Sustainable Viticulture and Protection of Endemic Varieties in Abkhazia" program, and it brought together over 40 participants interested in the field. The conference hall of the Wines and Beverages of Abkhazia plant in Sukhum served as the venue for the training. Jean-Philip Roby, an international specialist, conducted the training, which was divided into theoretical and practical parts.
On the first day, the specialist shared valuable information about planting vineyards, selecting sites, preparing land, and methods for planting vines. In the afternoon, Jean Philippe demonstrated to the participants how to lay new vineyards, spoke about the establishment of a fertigation system, and discussed the appropriate distance between plants.
+ The Production of Wine in Abkhazia: A Traditional Craft and an Industrial Business
+ FAO and UN Women Hold Event for the International Women's Day
+ Drones Changing The Wine-business
On the second day, the theoretical part of the training covered advanced methods of pruning vineyards and their impact on the growth and yield of grapes. During the practical part, Jean Philippe directly taught the participants how to cut grapes, build espaliers, and plan vineyards. Participants had the opportunity to ask questions and receive expert answers during the two-day training.
According to project manager Omar Dakhduli, the FAO is committed to teaching new and innovative practices in agriculture. This unique project aims to revive endemic grape varieties in Abkhazia. As part of this initiative, the organization invited an international expert to share his experience and knowledge, resulting in a productive and engaging training.
The full video recording of the training is available to everyone, and for materials, interested parties can contact the UN FAO or the "Association of Winemakers and Winegrowers of Abkhazia". The UN FAO project "Sustainable viticulture and protection of endemic varieties in Abkhazia" is being implemented in collaboration with the Swiss Agency for Development and Cooperation (SDC).