Abkhazia - a European democratic country, open to cooperation and dialogue - Minister of Foreign Affairs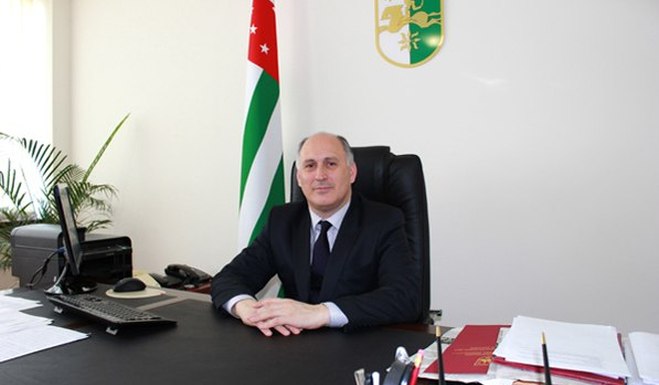 SUKHUM -- Minister of Foreign Affairs of the Republic of Abkhazia Viacheslav Chirikba received a delegation headed by EU Ambassador to the EU, Filip Dimitrov. The meeting was also attended by the Deputy of the Political Department of the EC Delegation in Georgia, Renata Vrubel, and Project-manager Eva Troy. The Abkhazian side was represented by Deputy Minister Irakli Khintba and Head of the International Department Lana Agrba.

The main topics of discussion were the prospects for the implementation of the European Union's projects on the territory of Abkhazia, as well as broader aspects of the relationship between Abkhazia and the EU, the press-servce of the Abkhazian Republic's Foreign Ministry announced.
The Minister noted the importance of dialogue between the parties, despite the discrepancy between the positions of the EU and Abkhazia on several issues. According to him, Abkhazia is a European democratic country, open to cooperation and dialogue.
Both Europe and Georgia should recognise the political reality - the existence of the independent Abkhazian state - and its relations with Abkhazia, in accordance with these realities,' V. Chirikba stressed.
In the words of the minister, the European strategy of "engagement without recognition" will not bring meaningful results, as it is seen by the Abkhazian side as an initiative durected at reintegration with Georgia.

'Trying to solve the problems of Abkhazia behind her back, without her participation, as is the case, for example, with the so-called Georgian neutral passports is absolutely pointless,' said V. Chirikba.
The Minister said that Abkhazia will seek Europe's recognition of Abkhazian passports as a travel-document, as well as the USA, UK and many other countries put entry-visas in the passports of citizens of the unrecognised Turkish Republic of Northern Cyprus.
The Minister stressed that Abkhazia is interested in finding mutually acceptable solutions and expressed his willingness to develop step by step mutual contacts. 'However, to obtain positive results it is necessary, first of all, to start viewing Abkhazia as a full party to the negotiation-process. Everything should be based on equal dialogue and mutual respect,' said the foreign minister of Abkhazia.
A number of other issues of mutual interest were also discussed.
Representatives of the EU delegation thanked the minister for the frank discussion and expressed interest in continuing the dialogue.
Source: Apsny Press