First, an agreement on the non-use of force, then joint activities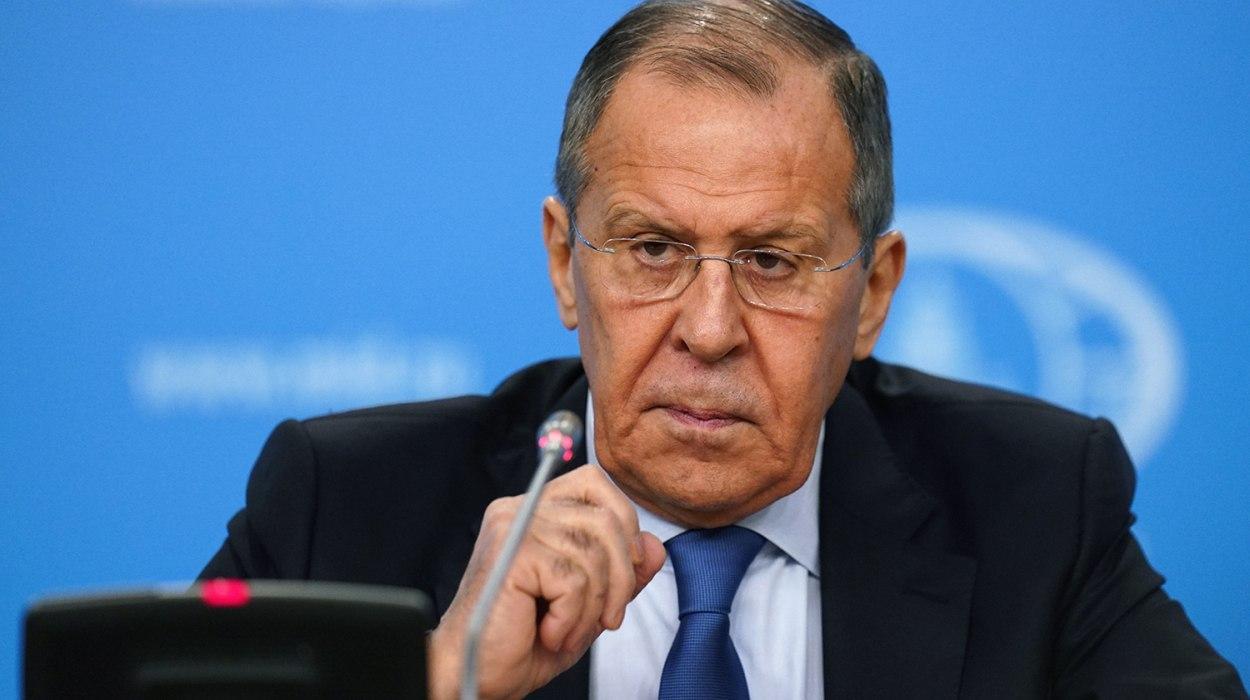 Ekho Kavkaza -- Russian Foreign Minister Sergei Lavrov proposed to normalise relations between Abkhazia and Georgia through joint economic activities. Akhra Aristava, a researcher at the Institute of Economics and Law, and Natalie Smyr, chairman of the Aamta expert-fund, told Ekho Kavkaza about the prospects for such a development of the situation and the conditions under which this is possible. 
At a recent press conference, Russian Foreign Minister Sergei Lavrov spoke in favour of normalising Sukhum's and Tskhinval's relations with Tbilisi. 
Sergei Lavrov said the following: "We are for Abkhazia and South Ossetia building relations with Georgia. There is a dialogue-mechanism in which we also participate." He suggested that air-communication between Russia and Georgia could be opened. Lavrov's statement also contains the words: "The Georgian side put forward a project for the implementation of joint-economic activities a long time ago, which can help build confidence ." 
Sergei Lavrov's statements were commented upon by economist Akhra Aristava and chairman of the Aamta expert-fund Natalie Smyr for Ekho Kavkaza. 
Akhra Aristava believes that the Foreign Ministry of Abkhazia should contact the Russian Foreign Ministry and find out what Sergei Lavrov meant: 
 "The press conference of the Minister of Foreign Affairs of the Russian Federation Lavrov was of course watched in Abkhazia. There are things that we understand, and there are questions that require clarification. With regard to negotiations and dialogue, this concerned the Geneva discussions, which were terminated due to the situation in the Ukraine. The Geneva discussions must be resumed, as must communication. As for the economic component, Lavrov actually supported air-communication with the Republic of Georgia, but as to the second issue of economic proposals from Georgia to Abkhazia, these are not acceptable – this is a policy of involvement. And, of course, due to the fact that this is how the question is posed, our Foreign Ministry, most likely, needs to contact the Russian Ministry and clarify what is meant.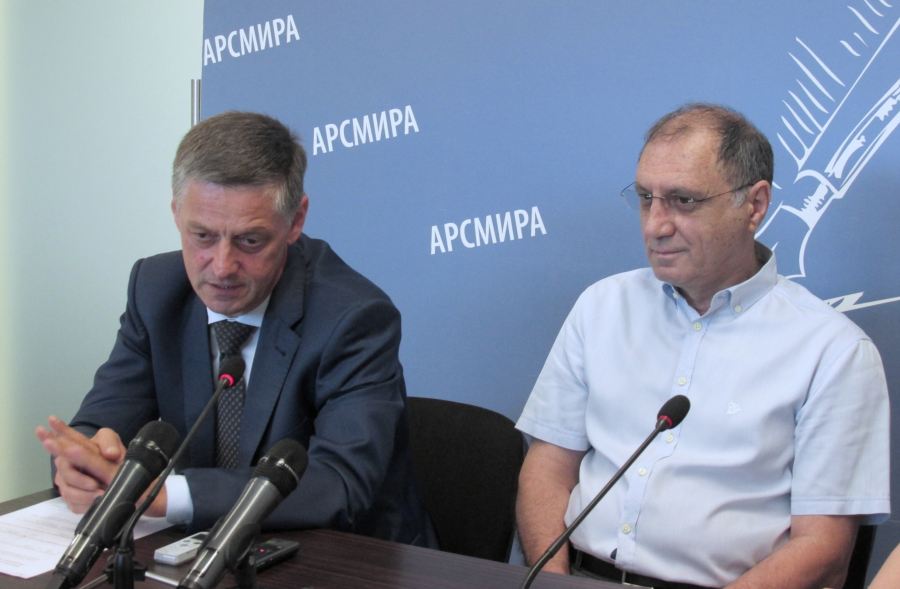 Akhra Aristava (left), with Sergei Shamba.
+ Sergey Shamba: 'It is impossible to live in enmity all the time'
+ Shamba: negotiations with Georgia will yield results after signing a peace-treaty
+ Viacheslav Chirikba: Abkhazia Will Never Renounce Its Independence
+ Thirty Years of Peace-negotiations, by Charlotte Hille
According to the economist, first Georgia must sign an agreement on the non-use of force with Abkhazia, and only after that will negotiations on joint activities be possible: 
"The position of the Republic of Abkhazia is extremely clear: first you need to sign an agreement on the non-use of military force, and then move on to other issues. The Russian Federation is in fact for the resumption of good neighbourly relations with the Republic of Georgia. I don't see anything wrong with this, since the Georgian government is doing everything to distance itself from the military conflict in the Ukraine, and, of course, as for all these calls for them to open a second front, they are taking a hit and doing everything in order not to be involved in this conflict. In Moscow, of course, they see this and are trying somehow to support them. But at the same time, in accordance with the agreement between the Russian Federation and the Republic of Abkhazia, we are strategic allies, and, naturally, we would like this policy, despite the fact that we are a small country." 
About the resumption of air-communication between Russia and Georgia, Akhra Aristava says that it will negatively affect the economy and budget of Abkhazia: 
"The restoration of air-traffic is negative for our country. This, of course, will hit tourism. The tourism-infrastructure of Georgia is better prepared to receive tourists, having more 4/5-star hotels, whilst unfortunately we still have very few such hotels. So I think that if air-traffic is resumed, the consequences for our economy will be negative. The road to economic cooperation can only be opened through an agreement on the non-use of military force between the Republic of Abkhazia and the Republic of Georgia. A peace-treaty is the path to investment, the path to mutually beneficial cooperation. When two states are at war, naturally, big business tries to bypass such regions."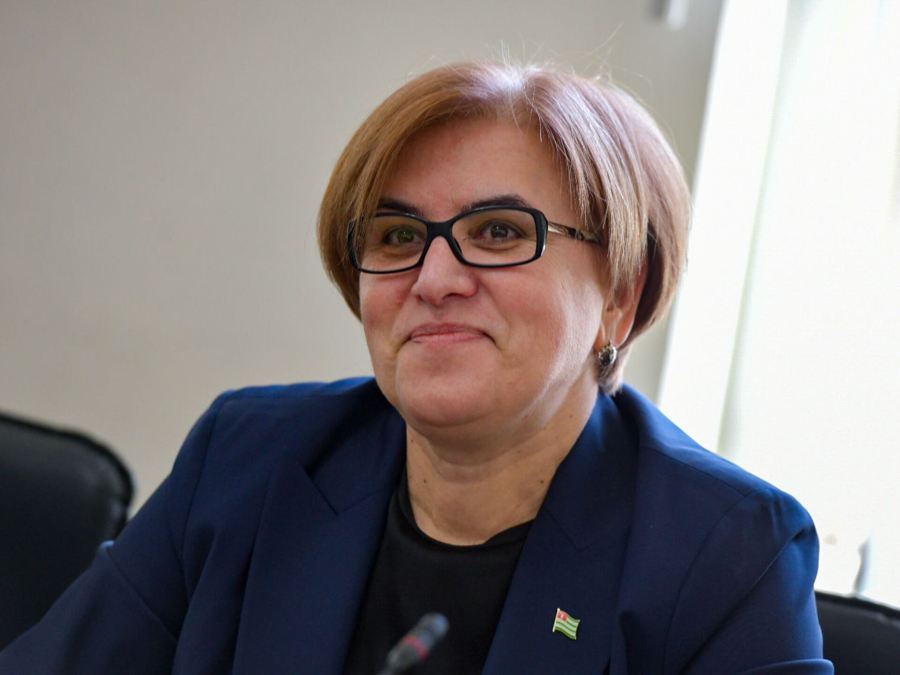 Natalie Smyr
Natalie Smyr is sure that cooperation in the economic sphere has great potential, but only if it is built without concessions with respect to any part of sovereignty, as President Aslan Bzhania, the guarantor of the Constitution, recently suggested: 
"We have the not very good precedents when our president offered us to share sovereignty and declared that he had another homeland... What Russian Foreign Minister Lavrov proposes, yes, of course, we should participate in this issue as equal member with regard to all international negotiations. We have two hundred kilometers of territory where we can act as a transit and where one can earn good finances via transit. Moreover, we have our airport, we have sea-ports, all this will give us the opportunity to be a direct participant in both foreign policy and foreign economic relations. In and of itself, this idea is good. We also have the Geneva talks where our relations are discussed - Abkhazia, Russia, Georgia, we can also discuss any foreign policy relations with Georgia there. There is a grain of rationality in this, and I definitely don't see anything wrong with it. One caveat, however, is that whoever determines our foreign-policy strategy will not emphasise sharing sovereignty – you understand, don't you?" 
According to Natalie Smyr, Abkhazia has long defined its status as an independent state, and any cooperation can only be built on an equal basis between two independent states. 
This article was published by Ekho Kavkaza, and is translated from Russian.