Doctor speaks about what volunteers are needed in the Gudauta hospital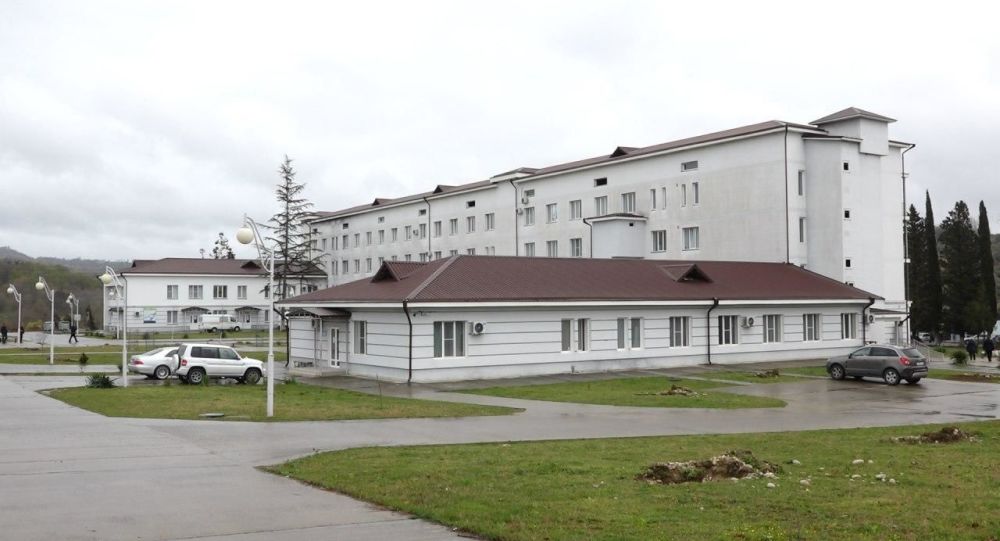 SUKHUM -- Due to an increase in the number of people infected with coronavirus and a shortage of junior medical personnel in the Gudauta hospital, the Ministry of Health of Abkhazia has appealed to the population for help.
'The Gudauta regional hospital lacks disinfectants, kitchen-assistants and orderlies,' Angelina Otyrba, acting head of the infectious diseases department of the Gudauta regional hospital, told Sputnik radio.
'Currently there are 21 patients in the hospital; one is severe and is constantly receiving oxygen-therapy; three are of moderate severity. We managed on our own, international organisations helped in transportation, but this is not enough, as the number of patients has increased. There is a minimum need of two catering assistants, orderlies and two people to help in cleaning the surrounding area, as well as several vehicles to help with transportation to and from Sukhum,' she explained.

Otyrba noted that an agreement will be signed with the volunteers that they will work in conditions that threaten their health, and before being admitted to the hospital, their physical and psychological state of health will be checked, and an analysis for coronavirus will be carried out.
'Considering that in people over 60 the disease takes a more serious course, we would like them to be young people. We guarantee that they will work in the "red zone" in special protective gear, with masks and respirators, and also, like the medical staff, volunteers will be provided with food,' she added.
According to the head of the department, at the present time an intensive-care doctor, an oncologist, a neurologist-surgeon, five duty-nurses and three medical attendants are working in the infectious diseases' department. As for the main unit, a pediatrician, a duty-doctor, a gynaecologist and a surgeon are working there.
The total number of coronavirus-cases detected in Abkhazia today is 189. Of these, 69 have recovered, whilst three patients have died.
On 15 August, the Ministry of Health of Abkhazia appealed to the population for help, since volunteers are needed in the Gudauta hospital due to a lack of junior staff.