Abkhazia Republic seeks international recognition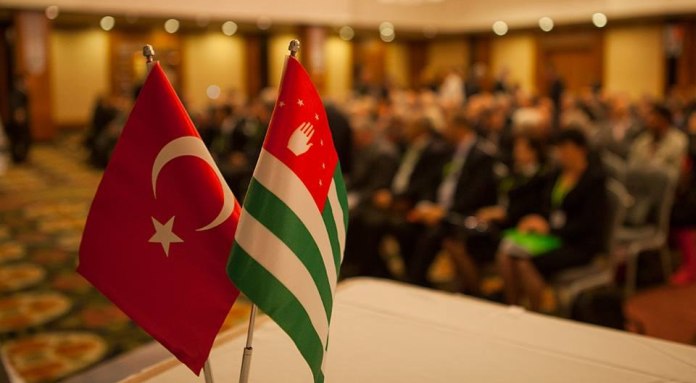 Anadolu Agency -- Independent Republic of Abkhazia aims for diplomatic and friendly relations with other countries, says foreign minister.
ABKHAZIA
Republic of Abkhazia aims to gain more recognition in the international domain by participating in the UN and other international organizations, the country's foreign minister told Turkish reporters in the capital, Sukhum, on Friday.
"We are building new, liberal and independent Abkhazia, but no country can develop [this] without its friends," Viacheslav Chirikba said, adding that the Abkhazian foreign ministry has established a strong partnership with Russia and tries to boost political ties with other countries.
A Turkish delegation of 76 journalists and academics visited the Republic of Abkhazia, the Turkish-Abkhazian Culture Association and the country's Prime Minister Leonid Lakerbaya on Friday.
Chirikba attached importance to Abkhazia's historic and cultural ties to Turkey, saying his country welcomes communication and relations between the two countries.
"Abkhazia asks Turkey to recognize its independence and to inaugurate diplomatic representatives in the capital Sukhum as well as economic investment and sea and air transportation between the two countries,'' Chirikba said.
This email address is being protected from spambots. You need JavaScript enabled to view it.