To the Fifth Congress of the Organization of Caucasian Cultural Centres (Kaffed)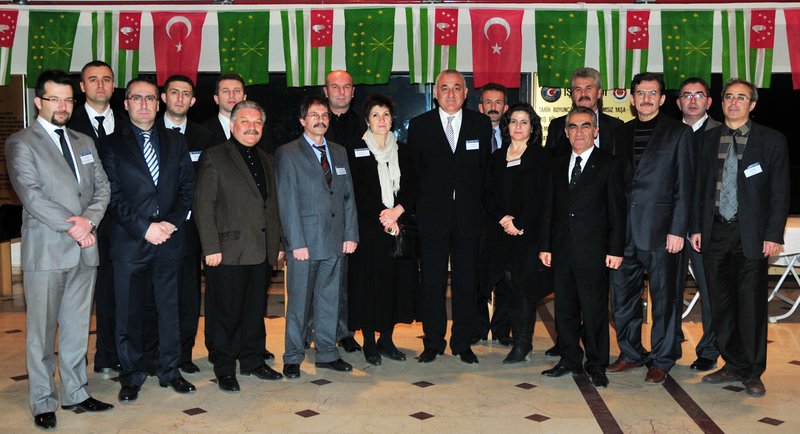 Dear organizers and participants of the Fifth Congress of the Organization of Caucasian Cultural Centres (Kaffed)! Dear brothers and sisters!

Let me greet you on this occasion of general meeting of respected members of the Caucasian communities, as well as honorable guests, assembled here in Ankara in order to discuss matters of importance for our nations and to exchange views on existing problems.
I would like to express my confidence that this Congress will become one more step towards the strengthening of ties and collaboration between the Caucasian communities in the Republic of Turkey, and between the Diaspora communities and the Caucasian Homeland. We in the Republic of Abkhazia are watching with keen interest the great progress you make in the organization of various cultural and educational activities. In the age of globalization our small nations have to show perseverance in their continuous efforts to preserve our unique tongues and our ancient culture and spiritual heritage.

Only united can we be strong. I am quite confident, that no one, no enemy, however hard he would try, however sweet words and promises he would use, will succeed in damaging our unity, and the sacred brotherhood of our peoples, united by blood kinship and common history. We, Abkhazians, Adyghes and Ubykhs, as well as other brotherly peoples of the Caucasus, were together in the time of great hardships, and we will be together in the time of peace.

Let me wish all of you great health, happiness and further achievements in the uneasy work of cultural renaissance of the Caucasian Diaspora communities at this important period of our history.
With cordial greetings,
Dr. Viacheslav Chirikba,
Minister for Foreign Affairs,
Republic of Abkhazia.
Sukhum, 3.12.2011.