Former Georgian Defense Minister and Abkhazian War Perpetrator, Tengiz Kitovani, Dies at 85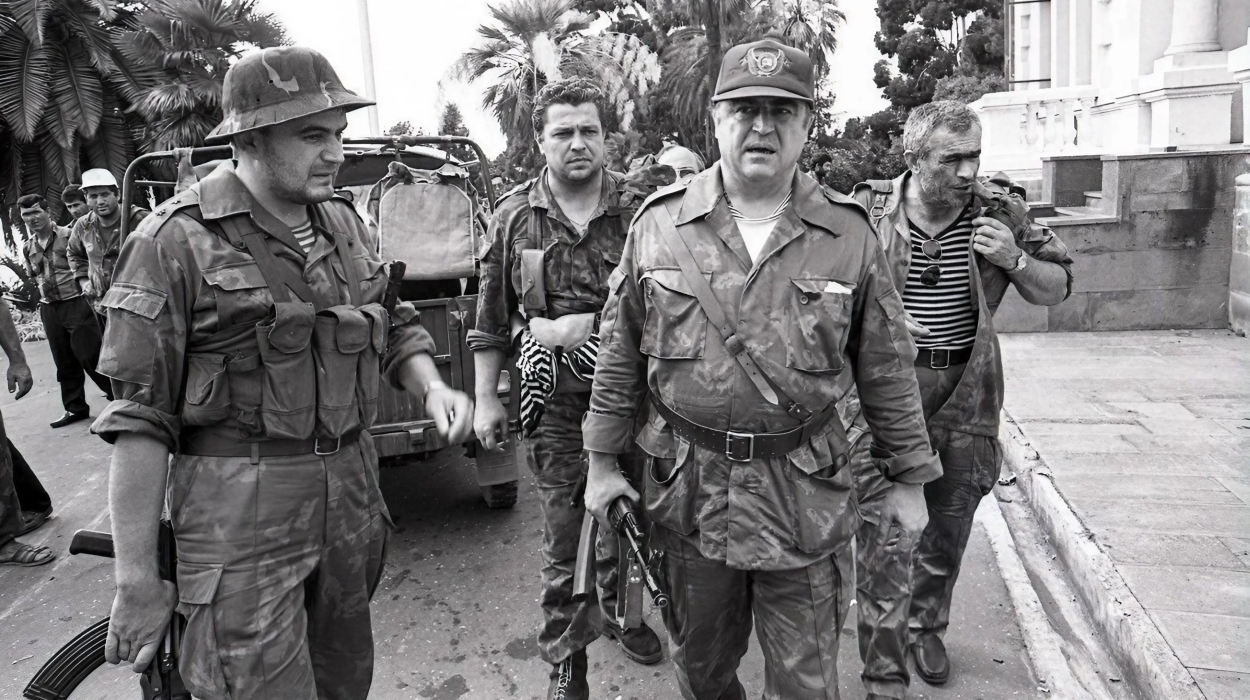 SUKHUM / AQW'A ― Tengiz Kitovani, the infamous former Georgian Defense Minister and orchestrator of the brutal military invasion of Abkhazia in 1992, has died at 85. His death marks the end of a chapter for many in Abkhazia, characterised by violence, oppression, and lasting trauma.
Kitovani, a key figure in the violent overthrow of Georgia's first president, Zviad Gamsakhurdia, was notorious for his aggressive military tactics. Under his command, Georgian forces launched an assault on Abkhazia on August 14, 1992, leading to a prolonged and bloody conflict.
His appointment as Defense Minister signified a drastic shift from the more diplomatic approach of his predecessor, General Levan Sharashenidze, towards a ruthless military strategy endorsed by then-President Eduard Shevardnadze. This strategy culminated in the unprovoked invasion of Abkhazia, wreaking havoc on the region and its people.
The UNPO's November 1992 report on Abkhazia paints a harrowing picture of the atrocities committed under Kitovani's leadership. Georgian troops, following Kitovani's orders, engaged in widespread violence against non-Georgian civilians, including Abkhazians, Armenians, Russians, and other minorities. The report details horrific acts of killing, torture, and destruction, a testament to the ruthless campaign orchestrated by Kitovani.
+ Georgian-Abkhaz War | FBIS Reports (Aug-Oct. 1992)
+ Tengiz Kitovani: "they [Russians] officially gave us the 108 tanks of the Akhaltsikhe Division"
+ 'Absence of Will': A commentary
+ A Short Chronicle of Events of the 1992-93 Georgian-Abkhazian War
Kitovani's militaristic fervour led to his downfall in 1996 when he was convicted for forming illegal armed groups. Although he was sentenced to eight years, he was controversially pardoned in 1999 by Shevardnadze.
After a period in Moscow, Kitovani returned to Georgia in 2012, only to face new allegations, including claims that he had been stripped of his citizenship by Georgia's fourth President, Giorgi Margvelashvili.
Kitovani's death is a sombre reminder of a dark period in Abkhazian history, a time when the region suffered immensely under his command. His actions have left indelible scars on Abkhazia and its people, symbolising the cruelty and aggression of the conflict that devastated the region.