Tengiz Kitovani: "they [Russians] officially gave us the 108 tanks of the Akhaltsikhe Division"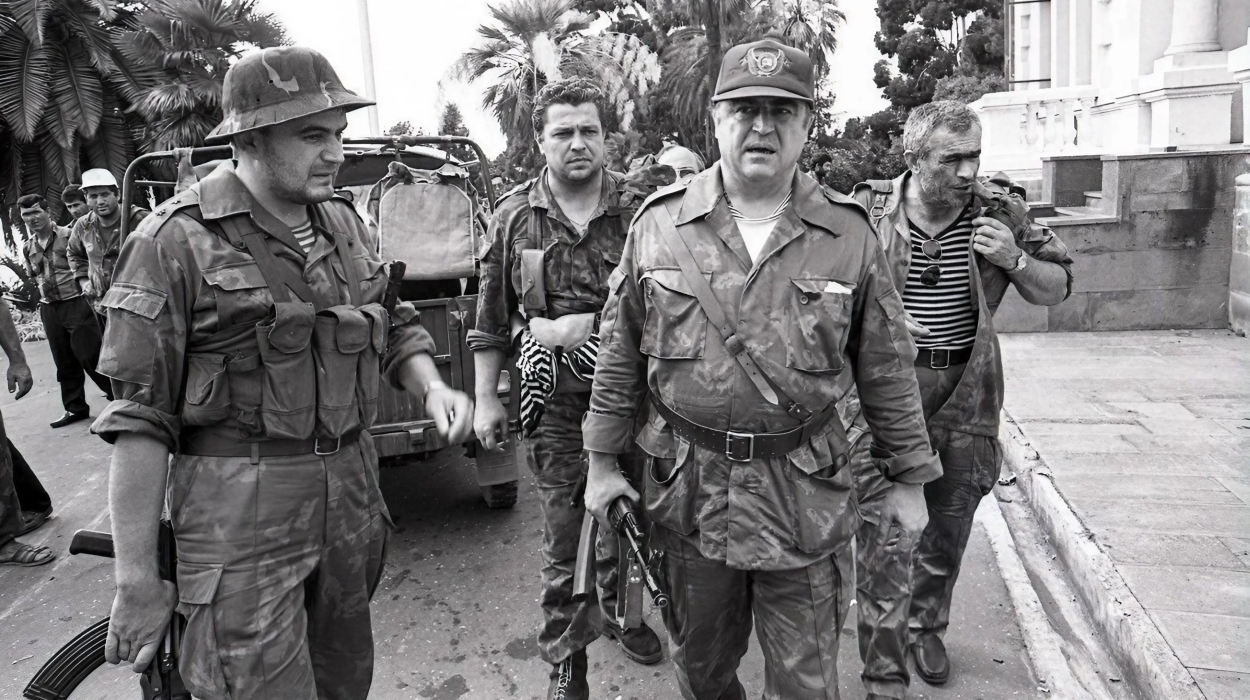 from the interview with Tengiz Kitovani - Tbilisi ['Sakartvelos Respublika' in Georgian] 29 March 1994 pp. 3-4.
FBIS Report Central Eurasia (FBIS-USR-94-058) 06-1994. 

The Foreign Broadcast Information Service (FBIS) began in 1941 as the Foreign Broadcast Monitoring Service (later the Foreign Broadcast Intelligence Service). Its purpose is to provide translations of radio broadcasts in selected foreign countries.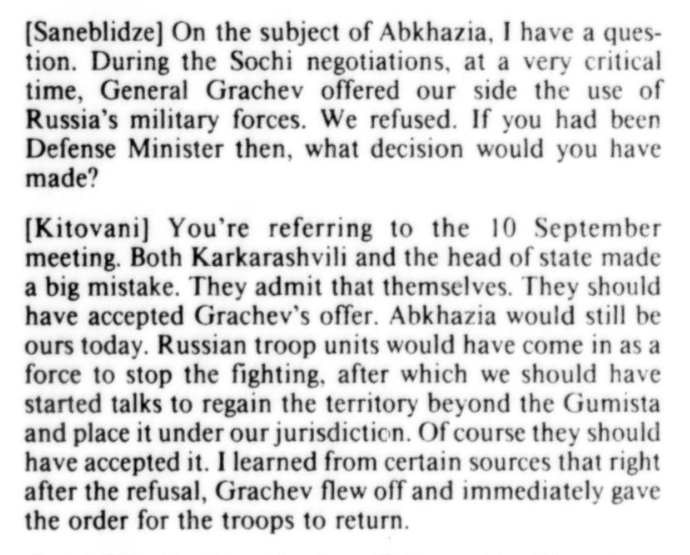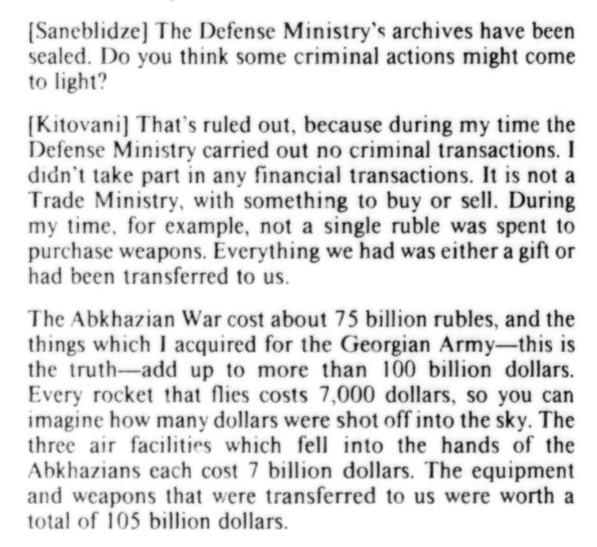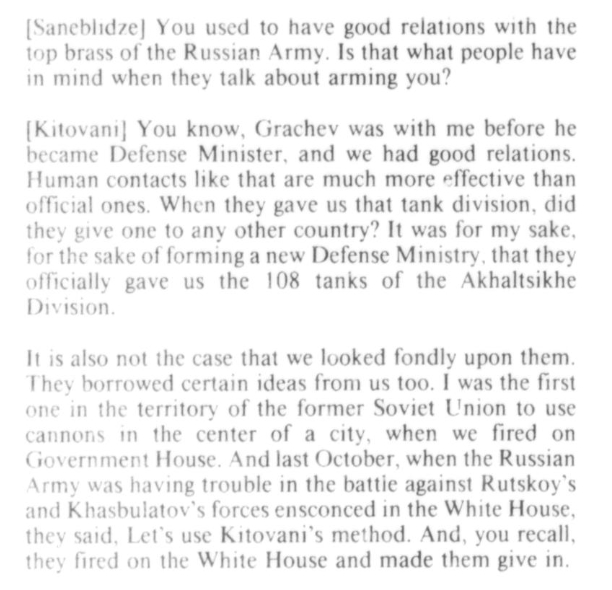 + Russian Officer Views Abkhaz Conflict (27 April 1993) | FBIS Report
+ Georgian-Abkhaz War | FBIS Reports (Aug-Oct. 1992)
+ How there was an attempt to stop the Georgian-Abkhazian war in Moscow's 'President Hotel'?
+ Stanislav Lakoba: "If Yeltsin had been opposed, the war in Abkhazia would not have started"
Abkhazian war-time cartoon depicting Boris Yeltsin as a matron handling child Shevardnadze's toy tanks and urging him not to cry as he now had a division based in Akhaltsikhe (southwest Georgia). This cartoon reflects Abkhazians' suspicions of Russia's links with Georgia in those years. Yeltsin dressed up as a Russian granny trying to comfort baby Shevardnadze, upset that his toy tanks are broken, by telling him: 'Don't cry! The regiment in Akhaltshikhe is now with you.'