Conference on 150th year of the Circassian exile to take place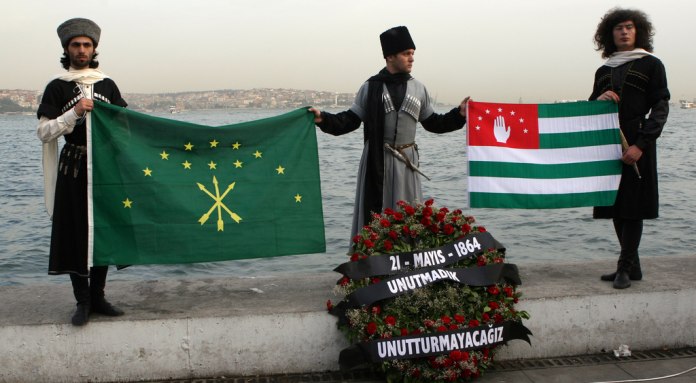 Hurriyet Daily News -- The Federation of the Caucasian Associations in Turkey (KAF-FED) will hold a conference on the 150th anniversary of the Circassian exile in Ankara on Dec. 13-14, within the scope of Human Rights week.
The conference, titled "Circassians in the 150th year, present and future," will take place on Dec. 13-14 in Ankara with the participation of parliamentarians, academics, representatives of human rights associations and Caucasian associations.
The conference will mainly focus on current issues in Turkey and the region, and the possible effects of these issues on the Circassians.
The known history of Circassians in Caucasia dates back to 3500 B.C. With increasing Russian oppression in the middle of the 1800s, Circassians faced two options: They could either migrate to Siberia or Anatolia.
A large number of Circassian and Abkhaz families were exiled from the mountains and lands they had been living on for almost 5,000 years and arrived in Anatolia. They suffered the pain of leaving their possessions and homeland behind, while also losing thousands of children and elderly family members along the way.
Source: Hurriyet Daily News