New Head of the Federation of Abkhaz Cultural Centers in Türkiye Has Been Elected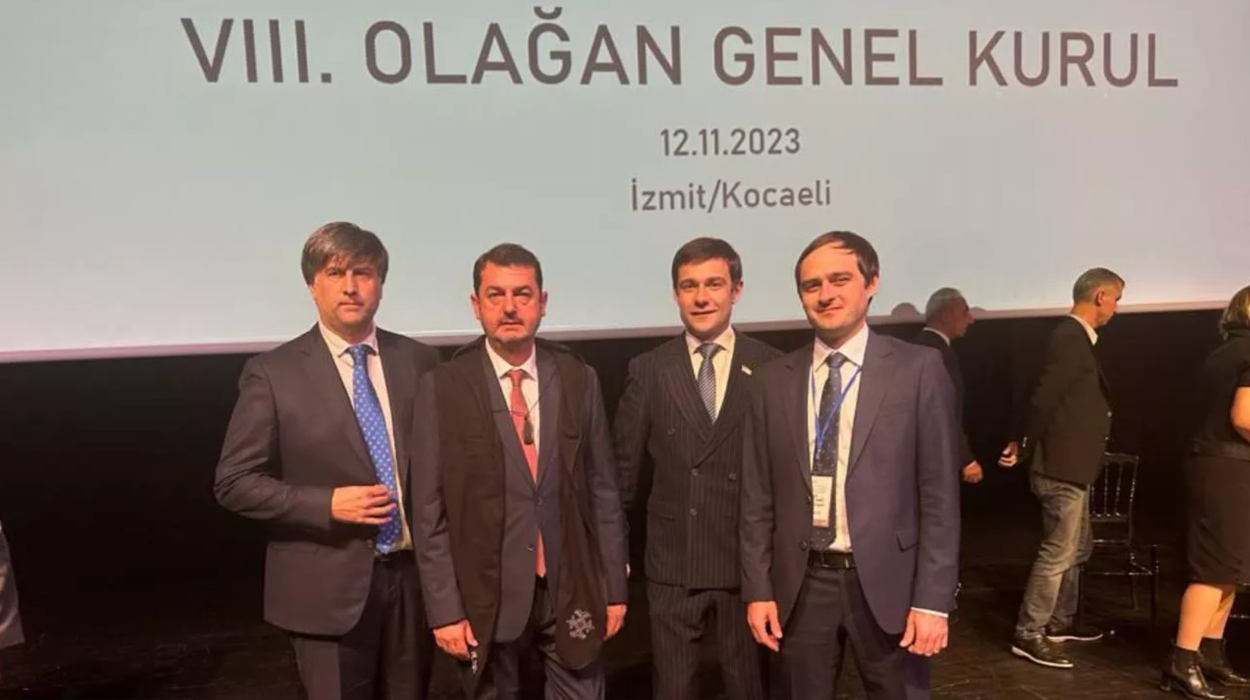 IZMIT ― The VIII Congress of the Federation of Abkhaz Cultural Centres (ABHAZFED) convened in Izmit, Türkiye, on November 12, with significant participation from the Parliament of Abkhazia. Notable attendees included Venori Bebia, Chairman of the Committee on Culture, Youth, and Sports, Batal Dzhopua, Deputy Chairman of the Committee on Social Policy, Labour, Health Care, Demography, and Veterans and War Invalids Affairs, and Inar Gitsba, a member of the Committee on State and Legal Policy, as reported by the Parliament's press service.
During the Congress, a detailed report on the Federation's activities was presented, and a pivotal election was held to appoint a new chairman. The candidacy for this leadership role saw three contenders: Hasan Chichba, Levent Atryshba, and Ercai Pachkoria, with Levent Atryshba ultimately securing the position.
Additionally, the event marked the formation of a new Federation Council. The Federation had been previously led by Murat Makharia for two years, who was elected at the VII Congress in Kocaeli in November 2021.
Levent Atryshba, born in 1968 in Hendek Karadere, has been elected as the new head of the Federation of Abkhaz Cultural Centers (ABHAZFED). Atryshba boasts a diverse educational and professional background. He is a 1990 graduate of the Police Academy, followed by a degree in English Language and Literature from Hacettepe University in 1997. Furthering his education, he attended CUNY's John Jay College of Criminal Justice, graduating in 2002.
Professionally, Atryshba has a rich history in law enforcement and international service. He held positions in the Istanbul, Ankara, Hakkari, and Tekirdağ police directorates, as well as in the Public Security Department of the General Directorate of Security, until 2009. His international experience includes serving in Liberia between 2004 and 2005 and participating in United Nations peacekeeping missions in Kosovo from 2007 to 2009.
Transitioning to the private sector in 2009, Atryshba managed corporate security structures for major companies such as Nestle, General Electric, and Vodafone. Additionally, he has been actively involved in community organizations, notably serving as the chairman of the Abkhaz Businessmen's Association in Türkiye. Atrisba's extensive experience and leadership skills are expected to contribute significantly to his new role at the helm of ABHAZFED.
The Federation of Abkhazian Cultural Centres plays a vital role in Türkiye, comprising 22 distinct cultural centres. These centres aim to bring together members of the Abkhaz-Abazian diaspora, fostering the preservation of their ethno-cultural identity and maintaining connections with their historical homeland.
Türkiye, as Abkhazia's second largest trade partner, also hosts the world's largest Abkhaz diaspora, estimated at around 500,000 individuals.