Yerevan Condemns EU Parliament over Karabakh Remark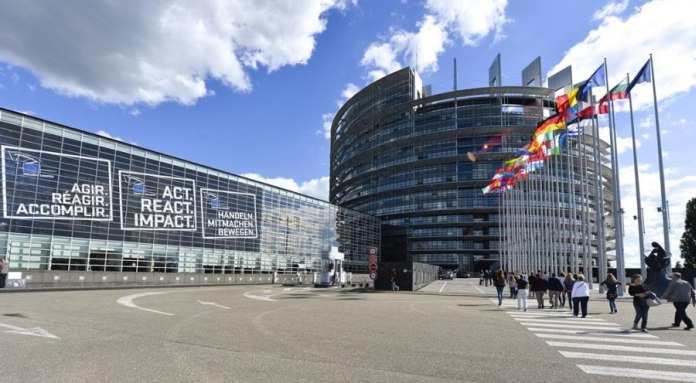 YEREVAN (RFE/RL)—Official Yerevan criticized the European Parliament on Thursday for again effectively accusing Armenia of occupying Azerbaijani territory.
The European Union's legislative body mentioned the Nagorno-Karabakh conflict in a resolution on the EU's Eastern Partnership program adopted on Wednesday. The resolution "recalls its position that the occupation by one country of the Eastern Partnership of the territory of another violates the fundamental principles and objectives of the Eastern Partnership."
Deputy Foreign Minister Shavarsh Kocharian rejected this accusation, saying that it is at odds with the official positions of the EU as well as the United States, Russia and France, the three nations trying to broker a peaceful settlement of the Karabakh conflict.

"Despite the fact that the above mentioned resolution is non-binding, nonetheless regardless of the motivations of the authors of that wording, they should understand that they bear responsibility for its possibly negative impact on the negotiation process and undermining of the efforts of the [OSCE Minsk Group] Co-Chairs aimed at the peaceful settlement of the conflict," Kocharian said in written comments to News.am.

Predictably, Azerbaijani officials welcomed that wording. "The more international organizations recognize the occupation of Azerbaijani lands, the better for the conflict's resolution," Asim Mollazade, a pro-government lawmaker, told 1news.az. Mollazade noted that the European Parliament already condemned Armenian occupation of Karabakh and surrounding territories in a 2010 resolution.

The parliament's latest resolution also says that the Armenian-Azerbaijani dispute should be settled on the basis of the Basic Principles put forward by the three mediating powers. Those include not only territorial integrity of states but also self-determination of peoples.