Lachin Corridor Blockade and Looming Humanitarian Disaster in Nagorno Karabakh, by Vicken Cheterian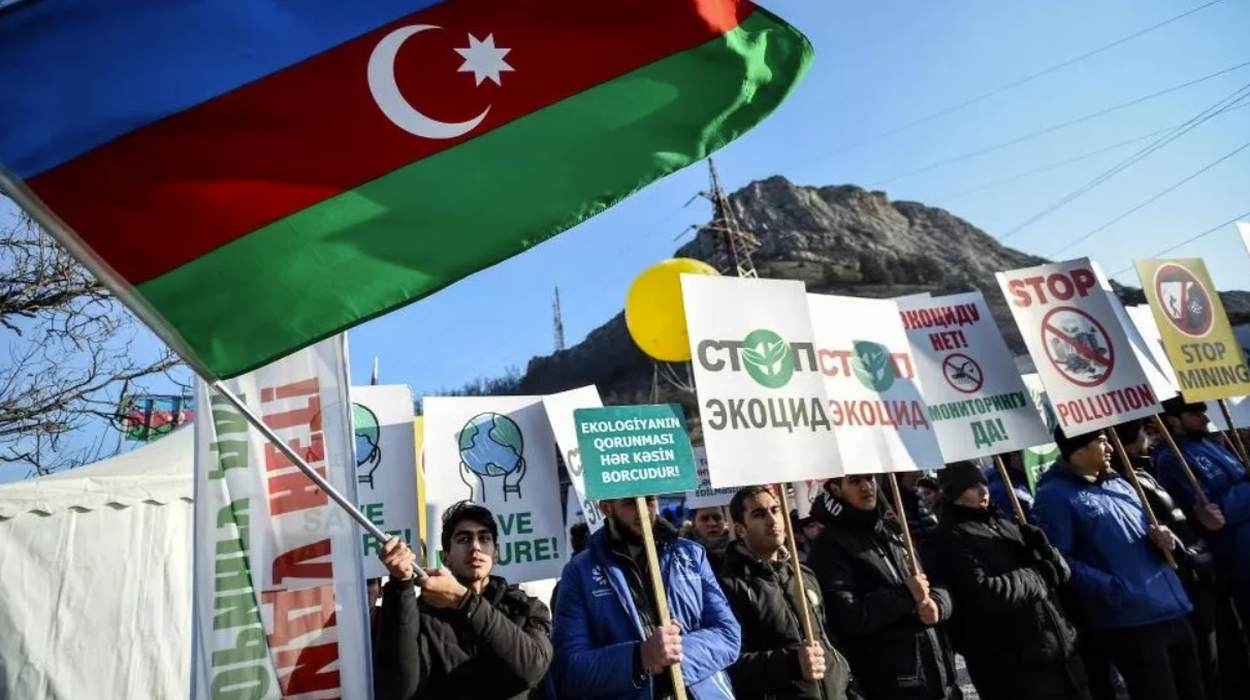 Special to Abkhaz World

Vicken Cheterian is a journalist and political analyst. He teaches international relations at Webster University, Geneva, and lectures in the Global Studies Institute at the University of Geneva. His books include Open Wounds: Armenians, Turks, and a Century of Genocide (C Hurst, 2015), From Perestroika to Rainbow Revolutions: Reform and Revolution after Communism (C Hurst, 2013), and War and Peace in the Caucasus: Russia's Troubled Frontier (C Hurst, 2009).
Since December 12, 2022, the self-declared republic of Nagorno-Karabakh is under siege. Azeri authorities have completely isolated the region, by sending "eco-activists" to block the Lachin corridor which is the only road that links Nagorno-Karabakh with neighbouring Armenia. The humanitarian situation in this mountainous land is reaching a critical situation, with consequences that could be qualified as crimes against humanity. The international community has an obligation to act now.
Nearly two months now, the Armenian inhabited region of Mountainous Karabakh is living under virtual siege. Azerbaijani self-styled "eco-activists" have cut the only road near the town of Shusha (Shushi in Armenian), at a place under the control of the Russian peacekeepers, yet only meters away from Azerbaijani military positions. The result is the 400-500 tons of material that the 120 thousand population of Karabakh need to import every day is cut off. Moreover, Azerbaijani military have cut natural gas supply and electricity lines, leaving the entire population to endure the cold winter of this Caucasian region.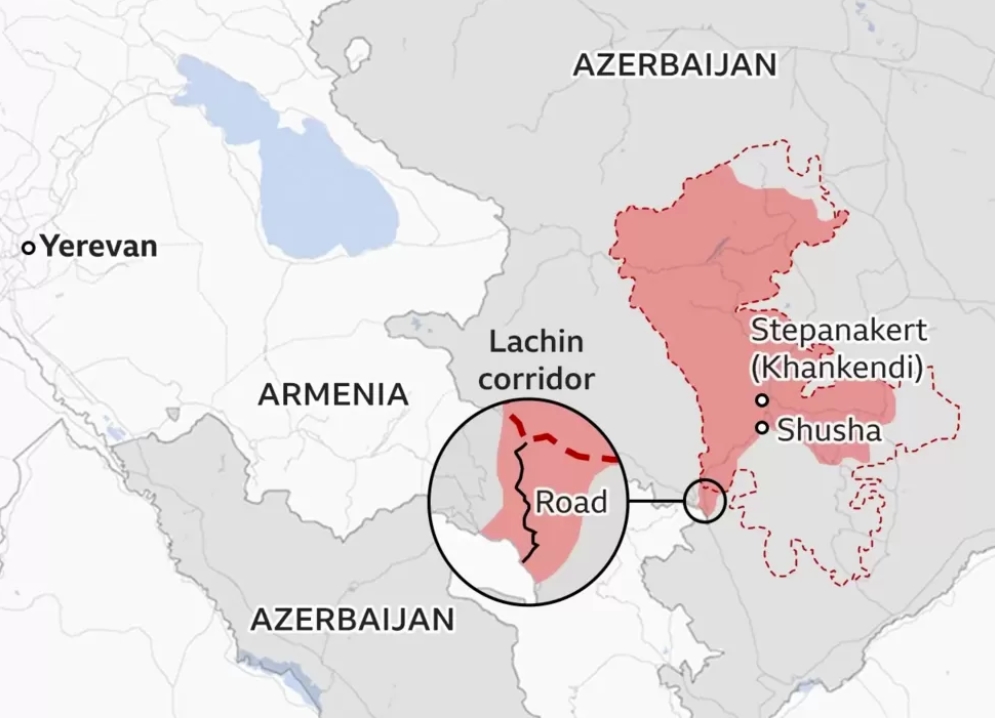 The consequence of this nearly two month-long siege is a humanitarian catastrophe in the making. The population of Karabakh is suffering from lack of food, medicine, and heating. Not only their basic rights of free circulation outside their unrecognized republic are blocked, but also, they cannot move even within their own mountainous land because of lack of fuel. Economic activities have come to a stop, schools are shut-down, and local hospitals are unable to function. While there are still some food reserves in the regional capital Stepanakert, the threat of hunger and lack of medicine is already felt in isolated mountain villages.
+ Karabakh: a reasonable compromise, by Stephen D. Shenfield
+ Interview with Vicken Cheterian on Karabakh War and the Conflicts in the Caucasus
+ How Armenia Lost Karabakh and Lessons for Abkhazia, by A Concerned Citizen
+ Learning from the past: What Europe should learn from the mistakes made in Artsakh, by Sascha Düerkop
Azerbaijani "eco-activists" have let only Russian military trucks to circulate, as well as the vehicles of ICRC which evacuated several severe patients to are let to hospitals in Armenia.
It is also alarming that the environmental cause, which should unify humanity in its fight against greenhouse gases and climate change, is instrumentalized in the Lachin corridor to divide humanity, and turn the environmental cause into a weapon of war. This sinical use of "eco-activism" could have dire consequences to all of us who take climate change seriously.

There is no food for sale in Stepanakert and ethnic Armenians have gone without new supplies for weeks.
The result of those violations of basic rights imposed on an entire population, can be qualified as crimes against humanity. Every day that passes, we take a step nearer to the disaster. The Russian peacekeeping mission, which has the mandate to ensure that the Lachin corridor functions normally, seems unable – or unwilling – to do that. Nor did the self-styled "international community", a coalition of Western states and their allies, did raise a critical voice towards Azerbaijan and its policies that violates basic rights of Karabakh's population. In the shadow of the war in Ukraine, small nations are neither protected by international law, nor do they count in the balance of power of the catastrophic struggle taking place between two coalitions clashing in the East of Europe.
In the meanwhile, the siege of Karabakh is continuing by Azerbaijani "eco-activists". But until when?