Lord Ennals: Georgian troops guilty of atrocities | November 1992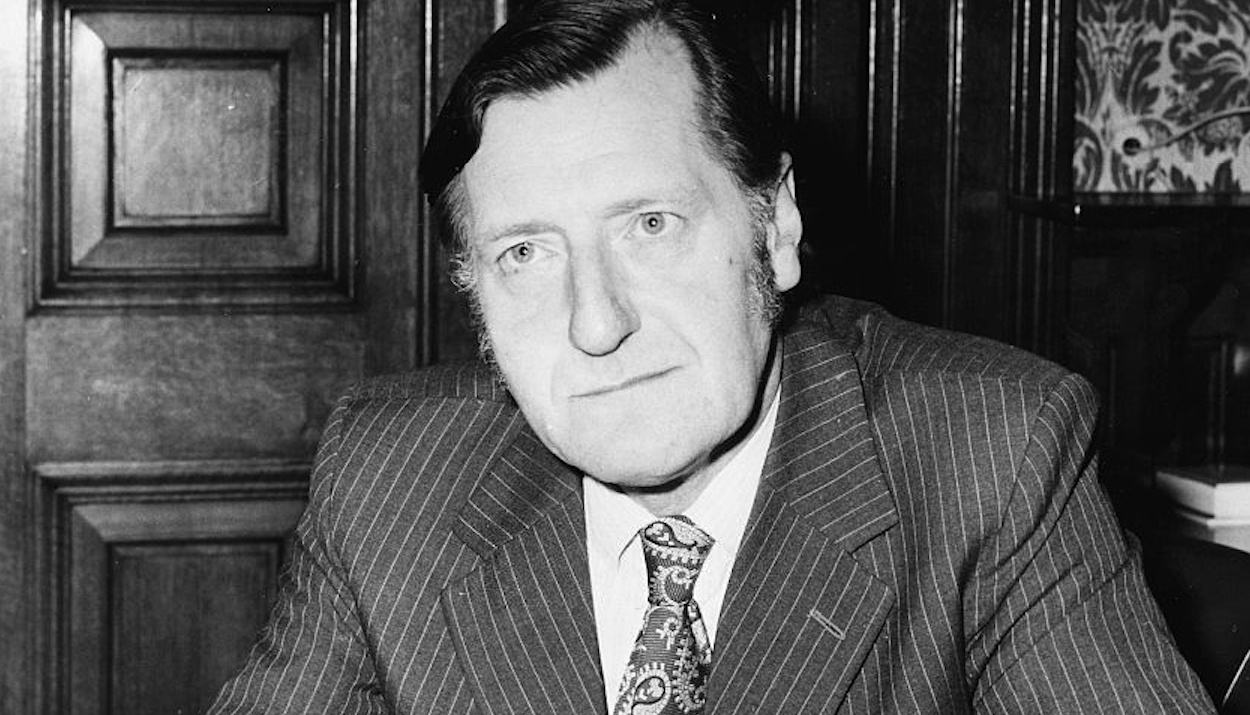 Newcastle Journal - 09 November 1992 [Clipping]

Georgian troops guilty of atrocities, says ex-minister

Undisciplined Georgian troops have probably committed atrocities in the former Soviet republic's three-month civil conflict, former British Cabinet minister Lord Ennals said.
Lord Ennals, returning from a week-long trip to Georgia's breakaway region of Abkhazia with other foreign observers, said he was absolutely confident of evidence from local people that troops had carried out killings, torture, looting, and the burning of property.
He said Georgian leader Eduard Shevardnadze, who met the group, had acknowledged instances where Georgian troops had been out of control but that the former Soviet foreign minister had played down the scale of the problem.
Abkhazians, Georgians, Armenians and other local minorities had all provided evidence that Georgian troops had hunted out Abkhazian homes in the conflict zone, beaten the occupants and taken some of them away to be tortured and killed.
Abkhazians, in their turn, had burned down homes belonging to Georgians. particularly in the Black Sea resort of Gagra, Ennals added.
The Abkhazian side says more than 400 people have been killed and 1,500 wounded since Georgia sent troops into the region in mid-August to quell demands for greater autonomy.
Itar-Tass news agency said fighting continued at the weekend, with Ahkhazians keeping up artillery and mortar bombardments of the Georgian-held regional capital Sukhumi.
Ennals, speaking in Moscow, said there was an enormous gap between the Abkhazian and Georgian positions and little prospect of successful mediation by Russia, which each side accuses of backing the other.
The only source of optimism was that both sides had said they were willing to consider external mediation, he added.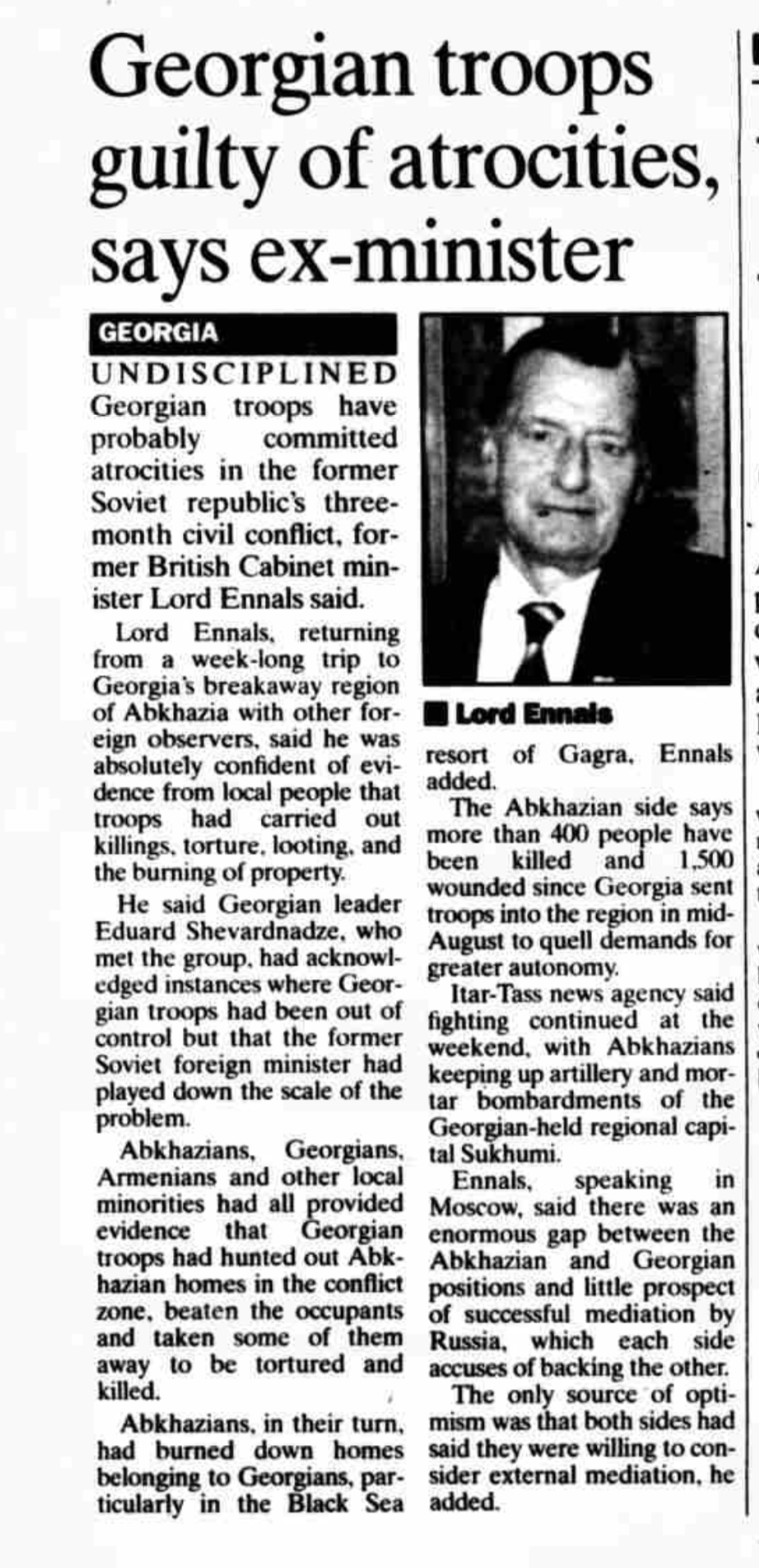 See also:
+ Report of a UNPO mission to Abkhazia, Georgia, and the Northern Caucasus [PDF]
+ Alleged human rights violations during the conflict in Abkhazia | Amnesty International, 1993

+ Georgian-Abkhaz Conflict | FBIS Reports (Aug-Oct. 1992)
+ Georgian Apologists (at home and abroad), by George Hewitt