Horse-procession and "Nart bonfire": Day of Remembrance of the Victims of the Russian - Caucasian War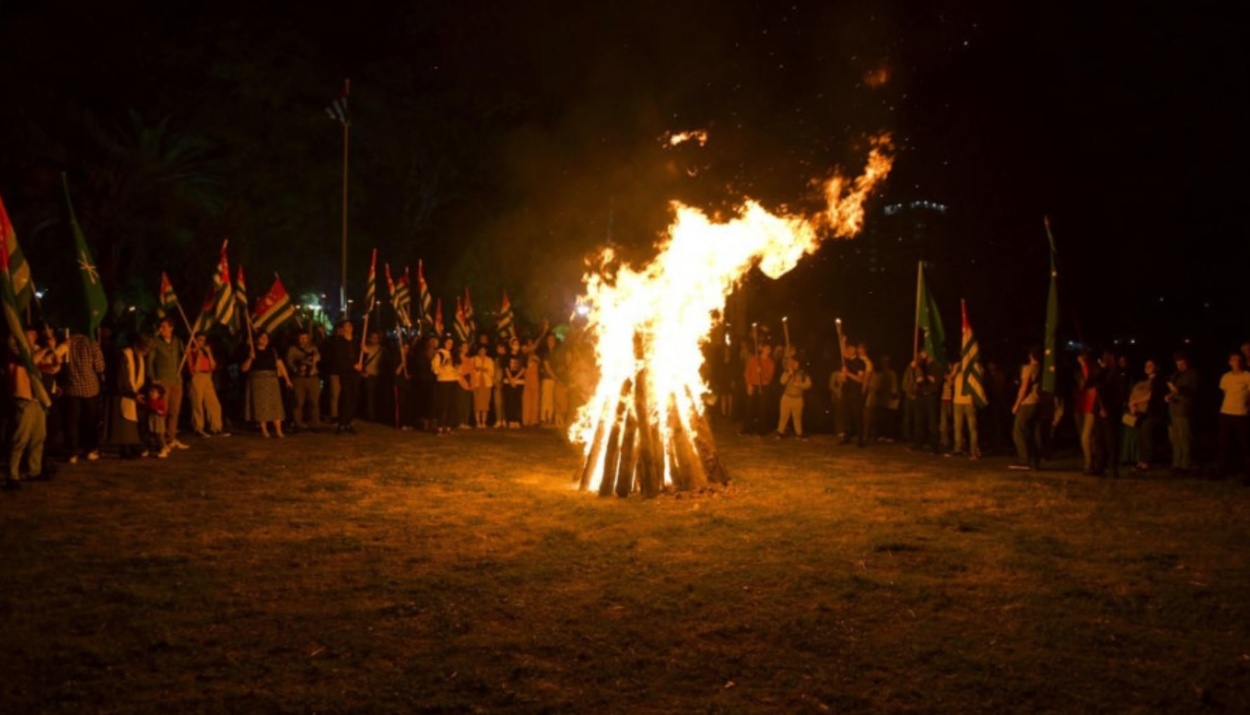 SUKHUM / AQW'A -- The Day of Remembrance of the Victims of the Russian - Caucasian War was, by tradition, commemorated in Abkhazia on 21 May. 
On 21 May, Abkhazia honoured the memory of the mahajirs (a term assigned to persons resettled from the Caucasus - ed.). Together with the World Abaza Congress, the State Committee for Repatriation organised commemorative events in Sukhum.

A photo-exhibition was opened on the Ma(k)hadzhirs' embankment near the Memorial to the Victims of the Caucasian War; the play "The Last of the Departed" was shown at the Abkhazian Drama Theatre; a torchlight- and horse-procession began in the evening; a ritual candle, known as ashamaq'á, and a "Nart bonfire" were lit; and wreaths were lowered into the sea...
Representatives of the country's leadership, students, school-children, repatriates came to the Memorial to honour the memory of their forcibly exiled ancestors.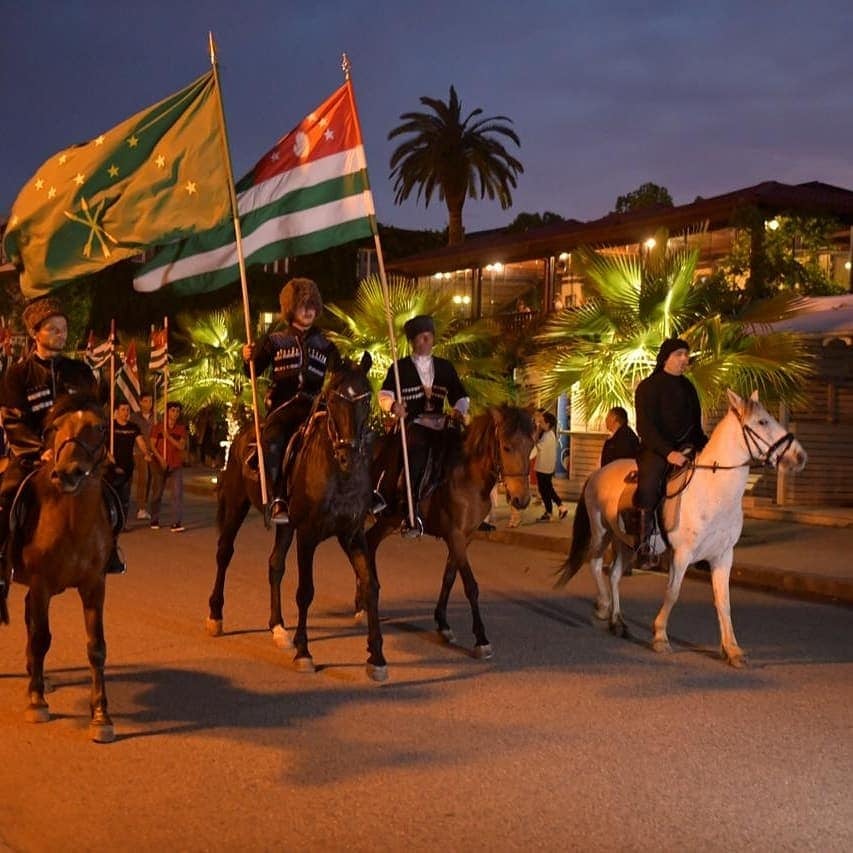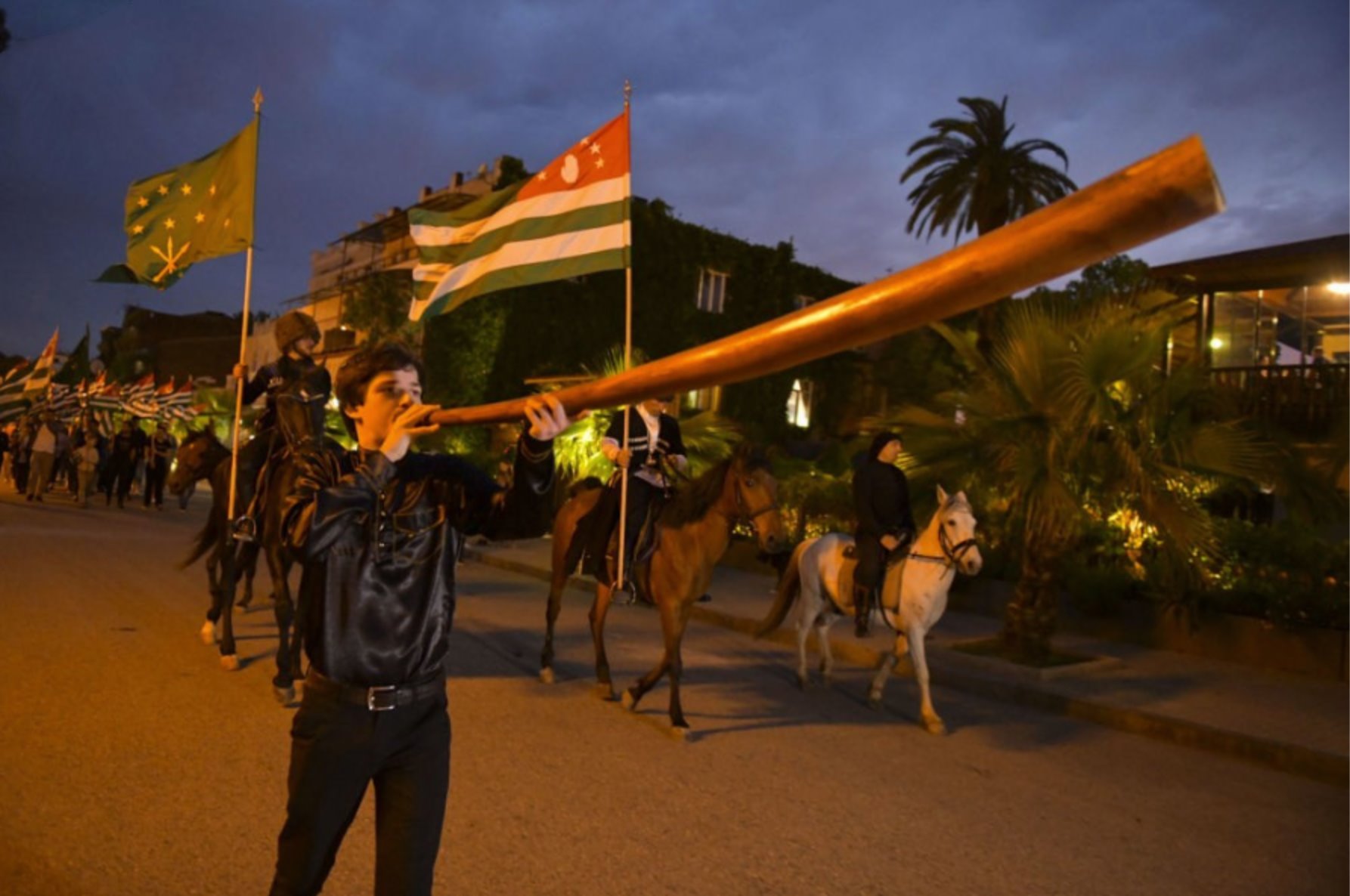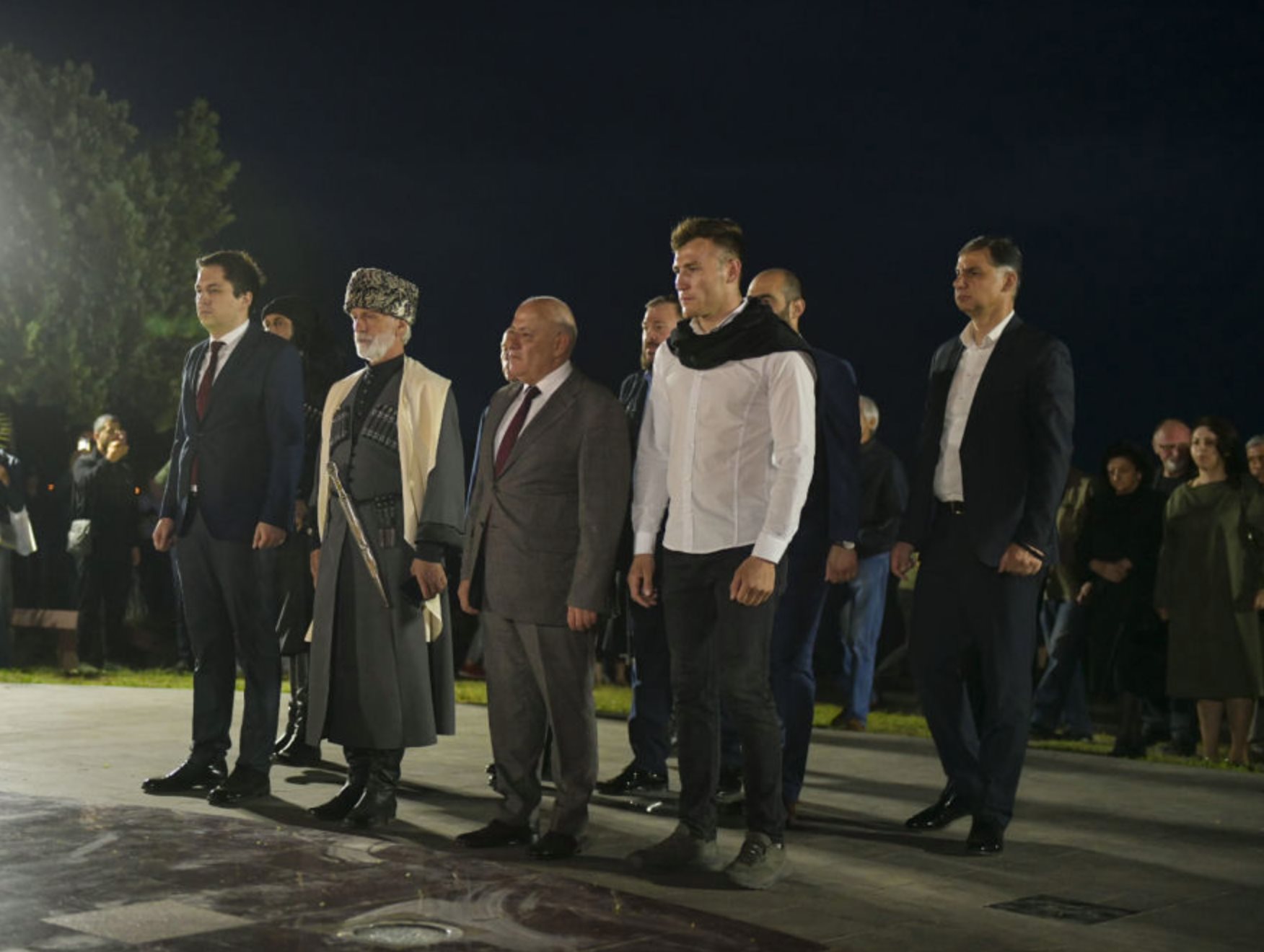 Commemorative events took place in Gudauta as well. The ceremony took place at the memorial, which is a ship symbolising one of the Turkish ships, "Mahmudia", on which some of the local residents were removed from Abkhazia. It was built by architect Igor Smyr in 2018 and installed near the city-pier.
In Gagra, the memory of the victims of the Caucasian War was honoured with a procession from the colonnade to the pier, followed by the laying of flowers.
The 21 May 1864 is the day of the end of the Russian - Caucasian War. After that, thousands of Abkhazians were forced to leave their historical homeland and settle in Turkey, Syria, Jordan and other countries of the Near East.
This date is annually celebrated by representatives of the Abkhazian diasporas around the world. Descendants of the Abkhazian mahajirs live in 50 countries of the world. The largest Abkhazian diaspora is in Turkey.