Vandalism at Historic Lykhnashta Glade: Linden Tree Damaged, Abkhazia in Shock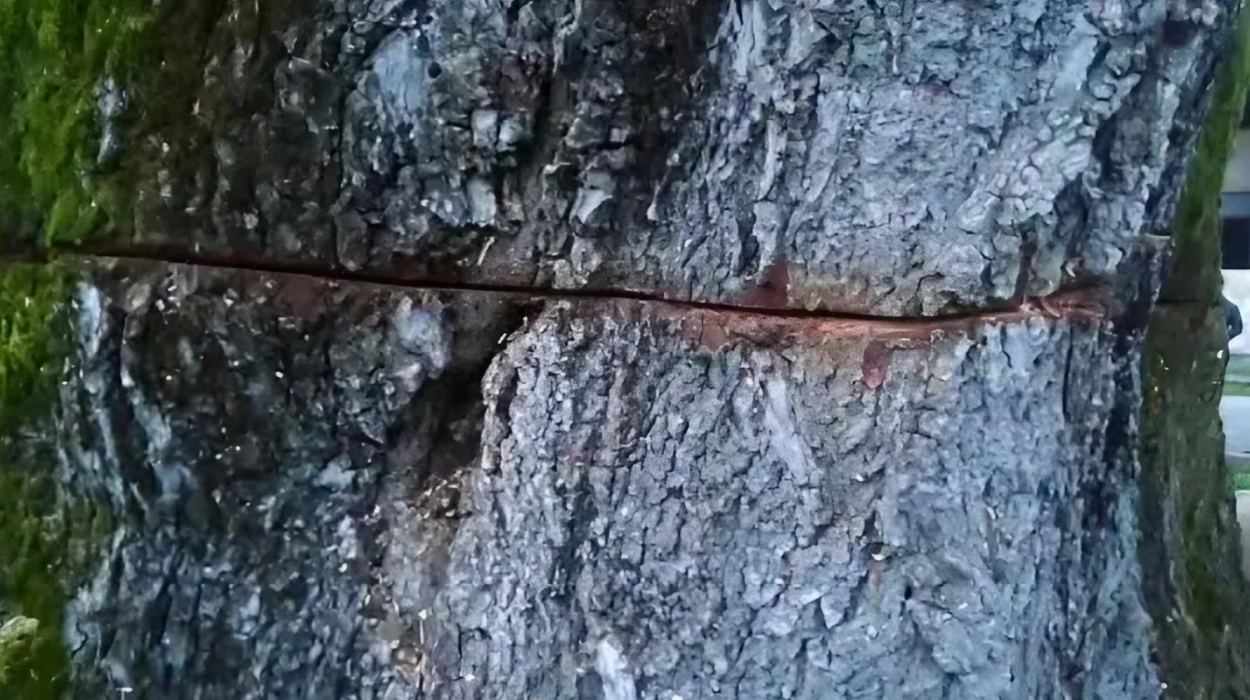 SUKHUM / AQW'A ― Unknown individuals vandalized centuries-old linden tree in the historical Lykhnashta glade, according to Edgar Kamliya, deputy of the Gudauta District Assembly.
He reported that on the evening of April 5, residents of nearby houses heard the sound of a chainsaw at work.
Kamliya said, "Around 20:00, some residents heard the noise, but nobody could have imagined that someone would cut the tree. Saw marks are visible along its entire circumference. The district head, village head, police, representatives of the State Security Service, and Prime Minister Alexander Ankvab are all on-site. Currently, there are no explanations for the incident."
Lykhnashta holds a significant place in Abkhazian history, hosting national gatherings, as well as ongoing sports and cultural events.
Kamliya is uncertain, but believes that the tree may be beyond saving due to the extent of the damage.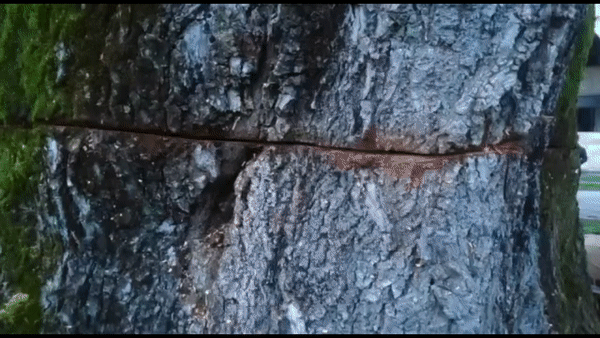 President Aslan Bzhaniya condemned the act of vandalism on this sacred site, which holds significance for all Abkhazians. He ordered law enforcement agencies to take all necessary measures to identify the culprits.
Lykhny, one of the largest villages in Abkhazia, has been home to Abkhaz sovereign princes and the birthplace of notable figures like Nestor Lakoba, Georgy Dzidzaria, and Konstantin Shakryl. The Lykhnashta glade continues to serve as a venue for national gatherings and various sports and cultural events.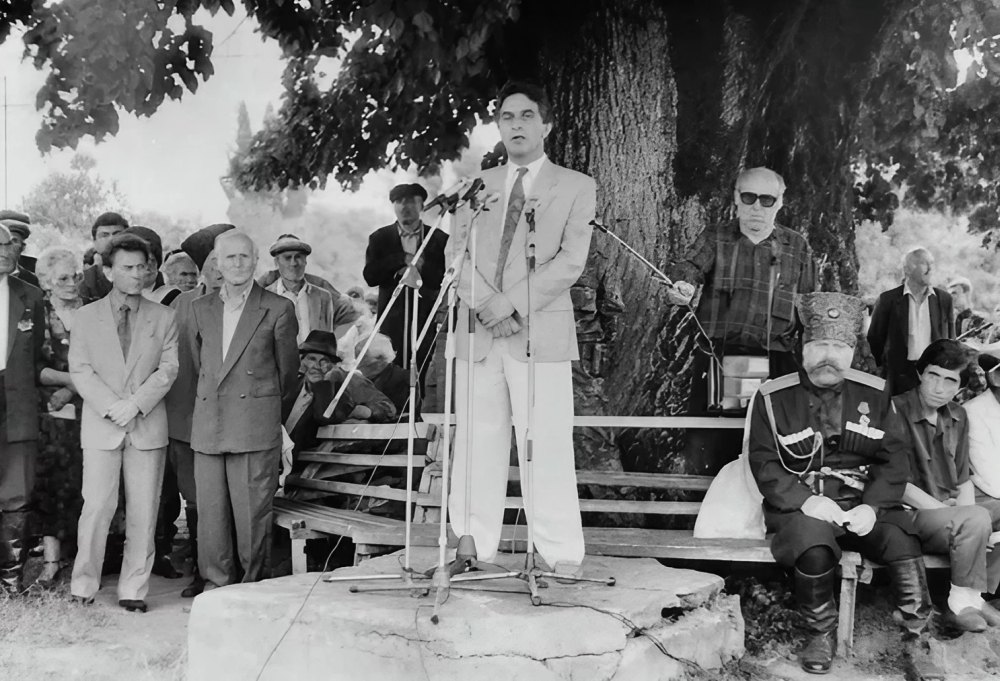 Vladislav Ardzinba speaking at a national gathering in the village of Lykhny during the war.
Roman Dbar, director of the Institute of Ecology, expressed doubt that the tree would survive. He said in an interview with Apsnypress, "Given the current spring sap flow and the depth of the cut, the linden tree's survival seems unlikely." The ecologist added that the tree, over 150 years old, symbolizes the resilience and spirit of Abkhazia. He stated, "I regard this action as a terrorist attack aimed at undermining the spiritual values of our people."