Abkhazia's Damaged Linden Tree Receives Treatment from Chinese Medication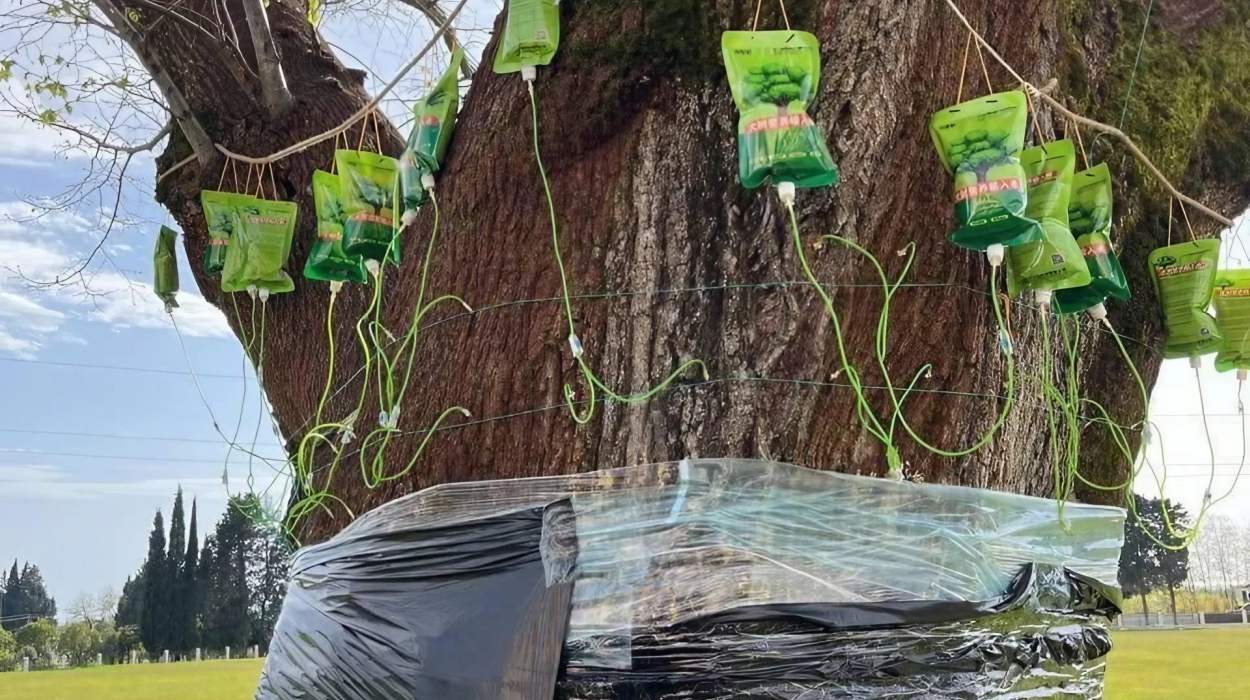 SUKHUM / AQW'A ― The Caucasian linden tree in the village of Lykhny, considered a "spiritual symbol of Abkhazia," is being treated with a Chinese medication after sustaining significant damage. Local Abkhaz ecologists, along with Chinese citizens working in the region, have supplied the first 30 IV bags to aid in the tree's recovery.
Saveliy Chitanava, Chairman of the State Ecology Committee of the Republic of Abkhazia, shared with TASS that the medication was brought from Beijing to Moscow and then transported to Abkhazia. "In a week, we will deliver 30 more IV bags and complete the recovery course," Chitanava mentioned.
Ecologists in the area are hopeful that the tree will recuperate and exhibit signs of revival by the time the second round of treatment is administered. The Caucasian linden tree was severely damaged on April 5 with a chainsaw, leaving cuts as deep as 20 centimetres around its entire circumference.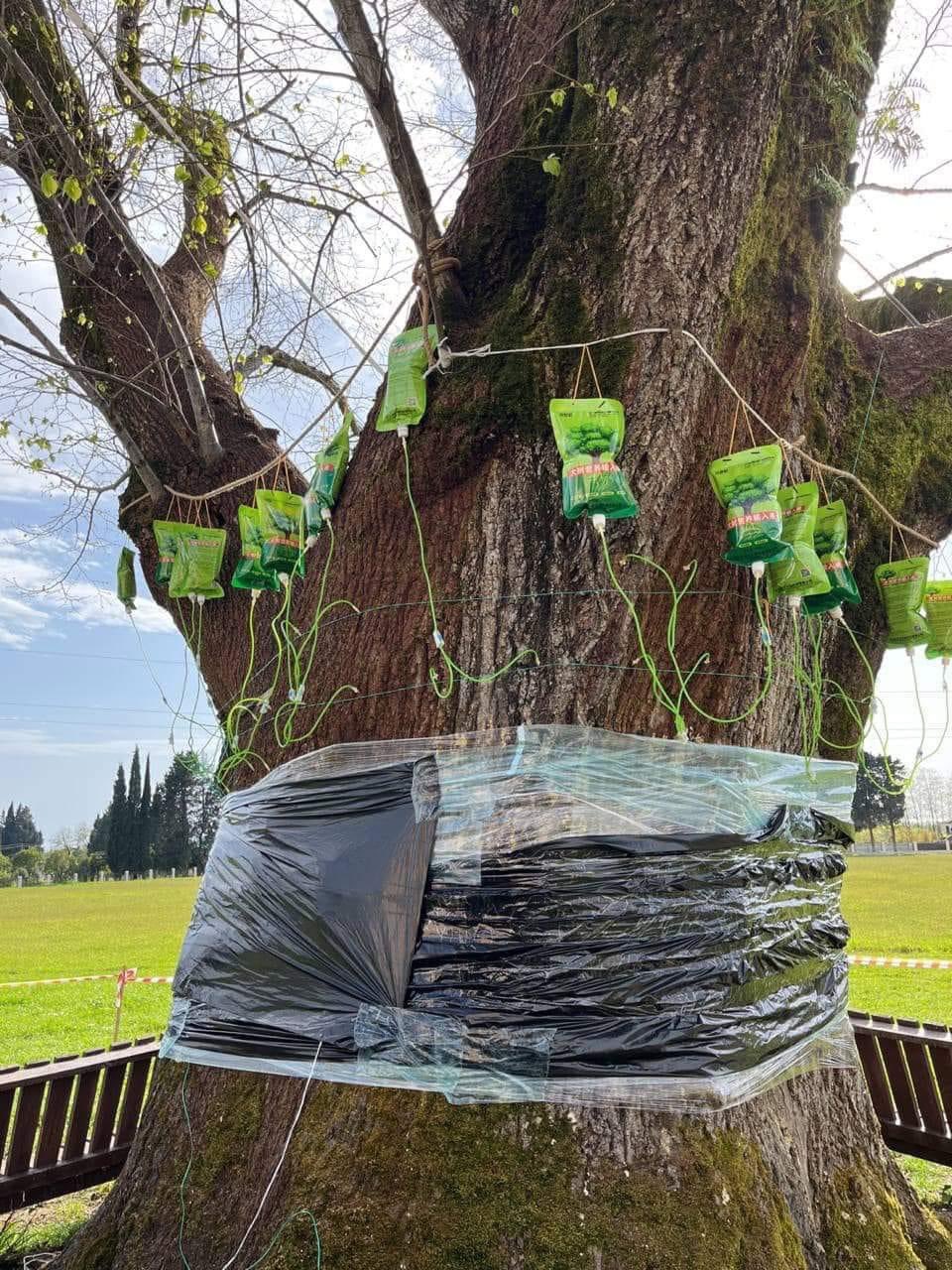 Local authorities initiated a case under the article "illegal felling of trees and shrubs." Suspects Irakli and Daur Bagatelia, two brothers, were detained on April 11. Irakli was taken into custody, while Daur was given a written undertaking not to leave as a restraining measure.
Recently, Archimandrite Dorotheos (Dbar), head of the Holy Metropolis of Abkhazia, raised the possibility of the involvement of "an Orthodox priest who came to Abkhazia from Donetsk" in the damaging of the linden tree.