Centuries-Old Linden Tree in Lykhny Unlikely to Survive Vandalism, Says Scientist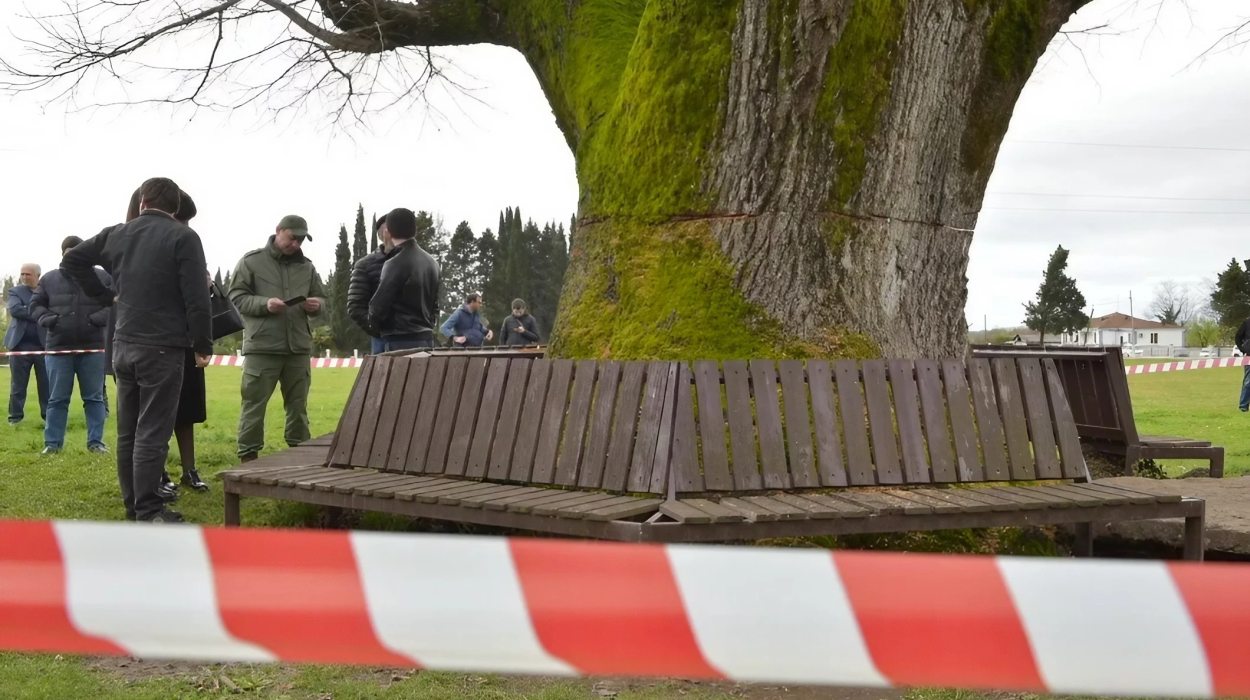 SUKHUM / AQW'A ― On the evening of April 5, an unidentified individual damaged a centuries-old linden tree in the historical Lykhnashta meadow with a chainsaw. Sergey Bebiya, Vice-President of the Academy of Sciences of Abkhazia and an Honoured Scientist of the Republic, believes the damaged linden tree in the historical glade of Lykhny village cannot be saved.
"Although I haven't seen the tree in person, based on the images sent to me, I don't think it can be saved. It will need to be cut down, or else it will wither within a year. If it's cut down, there's a high probability that new shoots might grow. The country's Prime Minister called me today, inquiring about my opinion on the matter, and he was deeply saddened by the incident," said the scientist.
Bebiya estimates that the age of the Lykhny linden could exceed two centuries. He decried the act of vandalism as inhuman and expressed hope that law enforcement agencies would identify the culprit and ensure they are punished.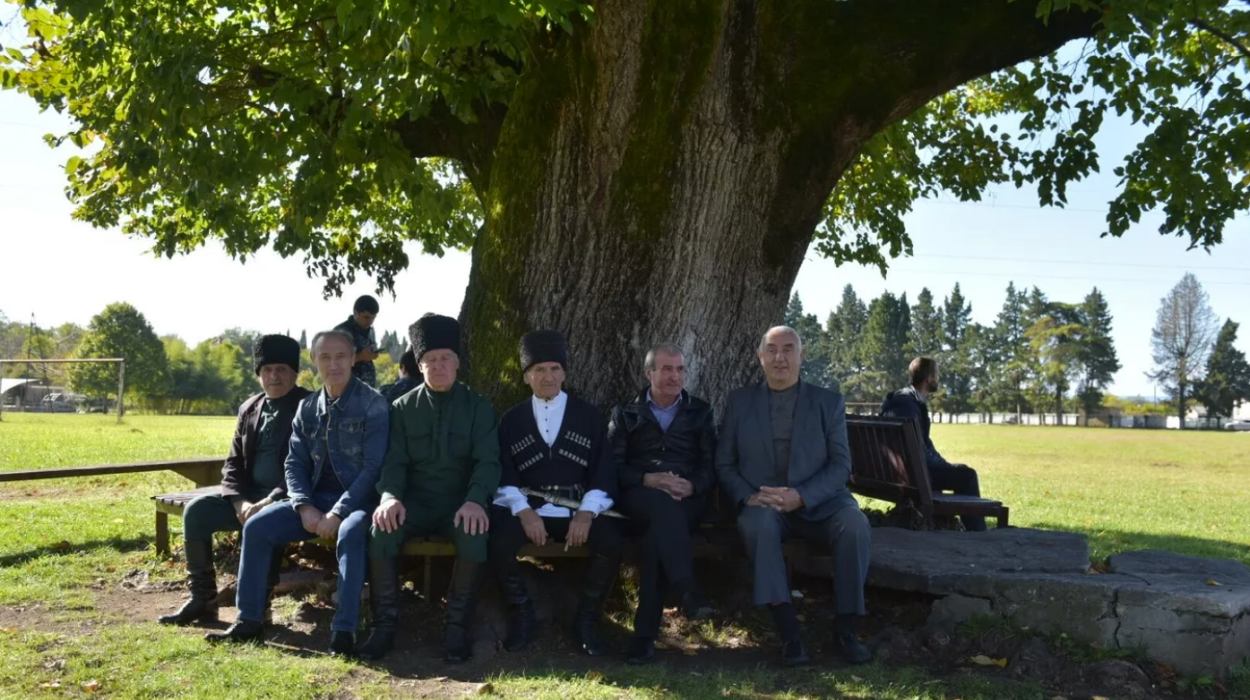 Lykhnashta is an important location in Abkhazian history. Photo: Harvest Festival in Lykhny
We urge you not to cut down the sacred tree! It is essential to do everything possible to save it. If we ourselves are not capable, we should involve foreign specialists. If we need to raise funds, we will collect them as an entire country.

― from DNews Abkhazia
Edgar Kamliya, deputy of the Gudauta District Assembly, reported that on April 5, residents of nearby houses heard the sounds of a working chainsaw but did not think much of it, as they never expected such an incident to occur at a historically significant site for the entire country.


+ Vandalism at Historic Lykhnashta Glade: Linden Tree Damaged, Abkhazia in Shock
+ Attempt on the Spiritual Symbol of Abkhazia, by Vitaly Sharia
Roman Dbar, director of the Institute of Ecology, expressed doubt that the tree would survive.
"Given the current spring sap flow and the depth of the cut, the linden tree's survival seems unlikely," said the ecologist. He added that the tree, over 150 years old, symbolizes the resilience and spirit of Abkhazia. "I regard this action as a terrorist attack aimed at undermining the spiritual values of our people," he said.
Lykhnashta is an important location in Abkhazian history, having hosted national gatherings and continuing to hold various sports and cultural events.