Presidental elections are a great responsibility of the Abkhaz Society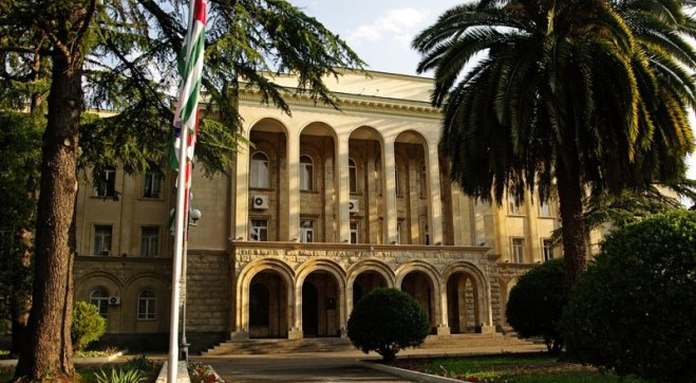 SUKHUM -- A member of the Central Election Commission of Abkhazia Dmitry Shamba reminded that the present elections are already the fourth ones after Abkhazia has reestablished its independence in 1993. "These elections attract a lot of attention both from the part of our partners, and from the part of our opponents", he said. Dmitry Shamba also mentioned that the Central Election Commission of Abkhazia highlights that these elections have been recognized by the world community as legitimate. He also added that the elections will be attended by observers from the European Parliament, the "Open Europe" Foundation was well as observers from the CIS countries' Parliaments: Kyrgyzstan, Tajikistan, the Baltic states, etc.
Under the legislation of the Republic of Abkhazia one of the candidates must receive 50 % plus one vote to win in the first round. If it doesn't happen, the second round of the presidential elections will be held in two weeks.
The presidential elections in Abkhazia set by the Parliament for December 12, 2009 are a great responsibility for the Abkhaz society since held for the first time in a recognized state, the Speaker of the Parliament of Abkhazia Nugzar Ashuba said. "We should understand that we are very much responsible. Again we have to show to the entire world that our society is democratic and civilized. We understand this, what the atmosphere of the MPs' unanimity at today's session is evidence of", the Speaker of the Abkhaz Parliament said. Ashuba stressed that at today's session all MPs have voted unanimously for the elections date. The Speaker of the Parliament does not exclude that during the election presidential campaign, in the situation of alternative elections "different nuances" could take place. "I hope very much that the presidential elections will be held peacefully at high citizens' activity", the Speaker said.
The State Duma will send observers to the presidential elections in Abkhazia which will be held on December 12, the head of the Duma Committee on the CIS and Ties with Compatriots Alexey Ostrovsky told journalists on Tuesday. According to him, the delegation will include MPs from all four fractions. The Russian MPs will stay in Abkhazia from December 10 till December 13 and "will observe the preparation and the course of the elections, as well as the counting of votes". The first Vice Chairman of the Duma Committee on International Affairs Leonid Slutsky said the first elections of the head of Abkhazia after the recognition of the republic's independence are especially important. "The election campaign passes according to the international election standards, and there are no doubts that voting will also be organized according to all the norms of the international law", Slutsky believes. He reminded that European observers will be present at the elections. "I hope for an adequate and independent assessment of these elections - without double standards policy", the MP concluded.