August Martin: An Estonian as a Member of Abkhazia's Parliament, by Aivar Jürgenson
Aivar Jürgenson | Tuna 3 / 2017
This article examines the Estonian August Martin's activity in Abkhazian domestic politics, including his time as a member of parliament in 1919–1921. This period was important in Abkhazia's domestic political developments. Abkhazia's national independence, which had been lost in 1864, was restored in 1918. The highest authority in Abkhazia starting in November of 1917 was the Abkhazian People's Council — the first Abkhazian parliament in history.
Georgian Mensheviks occupied the territory of Abkhazia in 1918, after which the actual power of the Abkhazian People's Council as Abkhazia's lawful parliament started being reduced. Elections for the third composition of the Abkhazian People's Council were held in early 1919. The country's Estonian settlers who lived in three villages in the Sukhum district of that time nominated their own list of candidates. August Martin, the local schoolteacher in the Ülem-Linda Estonian settlement who had arrived in Abkhazia in 1915, succeeded in being elected to parliament with the support of Estonians, but also of others.
+ Estonians in Abkhazia by Aivar Jürgenson
+ August Martin and Estonian Materials on Events in Abkhazia (1917-1921), by Stanislav Lakoba
+ Estonian Orientalist Linnart Mäll and his role in activities of the UNPO during the Georgian-Abkhazian Conflict, by Aivar Jürgenson
He formed a separate one-member colonists' faction that cooperated with proponents of Abkhazian independence and other opposition members in the Abkhazian People's Council (renamed the People's Council of Abkhazia in the spring of 1919). Georgian-oriented politicians formed the majority in parliament and pushed through the will of the Georgian occupying authorities. The activity of August Martin as an Abkhazian-oriented member of the opposition was a thorn in the side for them.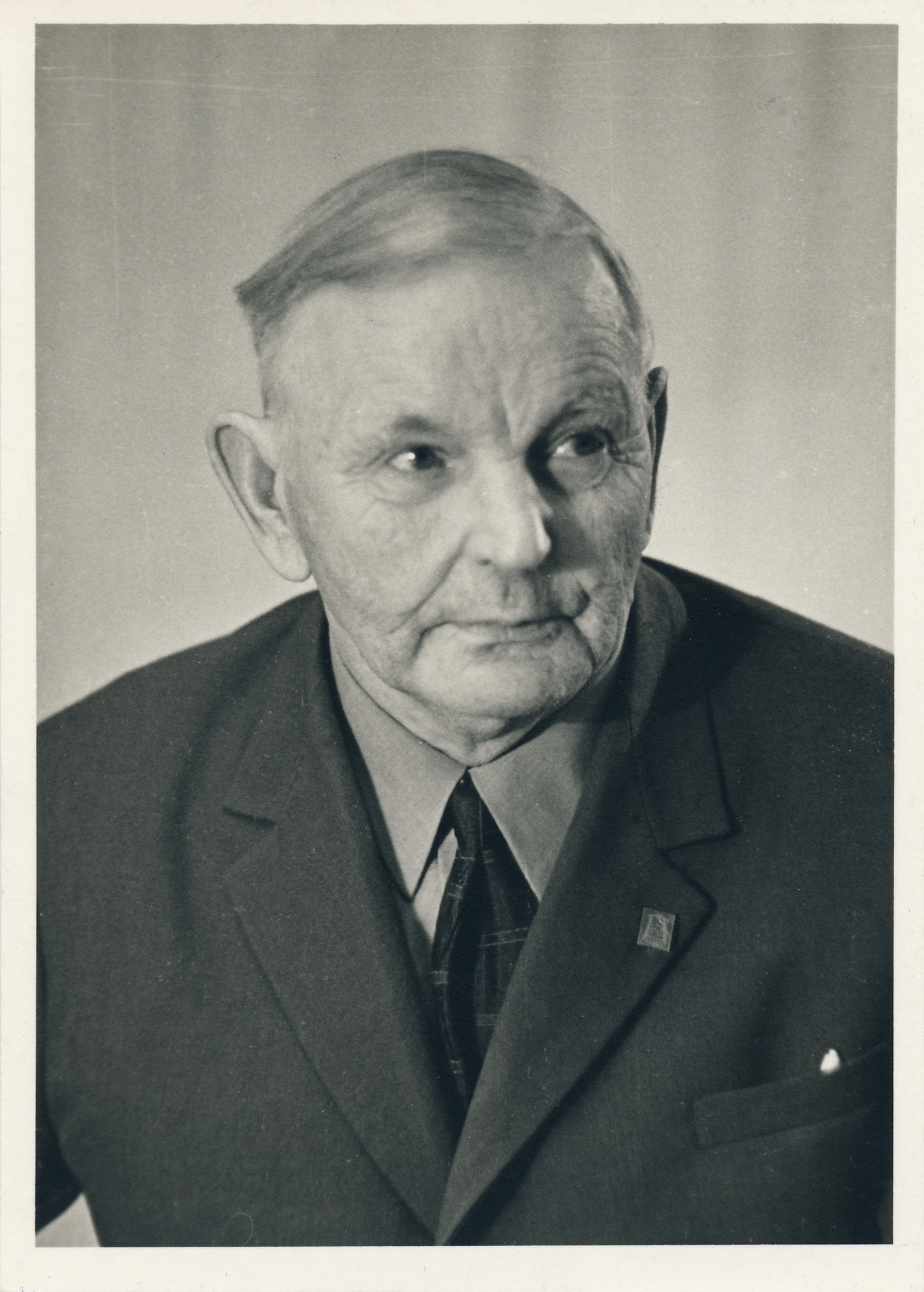 August Martin
The Georgian Minister of Internal Affairs Noi Ramišvili also invited Martin to a conversation and applied pressure to him to revise his views. As an Estonian nationalist, August Martin supported the aspirations of the Abkhazian people for sovereignty. When this was no longer politically realistic, he stood for extensive Abkhazian autonomy as part of Georgia. The People's Council of Abkhazia was dissolved in March of 1921 when Bolshevik forces invaded Abkhazia and Soviet power was declared. August Martin left Abkhazia for Estonia in May of 1921 and continued to work as a schoolteacher. Current Abkhazian historians highly appreciate August Martin's contribution in standing for Abkhazian autonomy.
His written memoirs of his work in the Abkhazian parliament are also an important historical source, with the help of which to reconstruct the sequence of events in a complicated and significant period for Abkhazia.
Source: Tuna - The historical culture magazine "Tuna" ("Past" in English) has been issued since 1998. The journal is issued by the National Archives with the support of Estonian Cultural Endowment and in co-operation with Tallinn City Archives and the Association of Estonian Archivists.


See also:

+ Virumaa kooliõpetajast koduloolane August Martin ja Kaukaasia eestlased [August Martin, a schoolteacher from Virumaa, and Caucasian Estonians], by Aivar Jürgenson [PDF]

+ How the NKVD Searched for Estonian Spies during the Great Terror in 1937—1938