Konstantin Chengelia: Abkhazian Composer (1931-2019)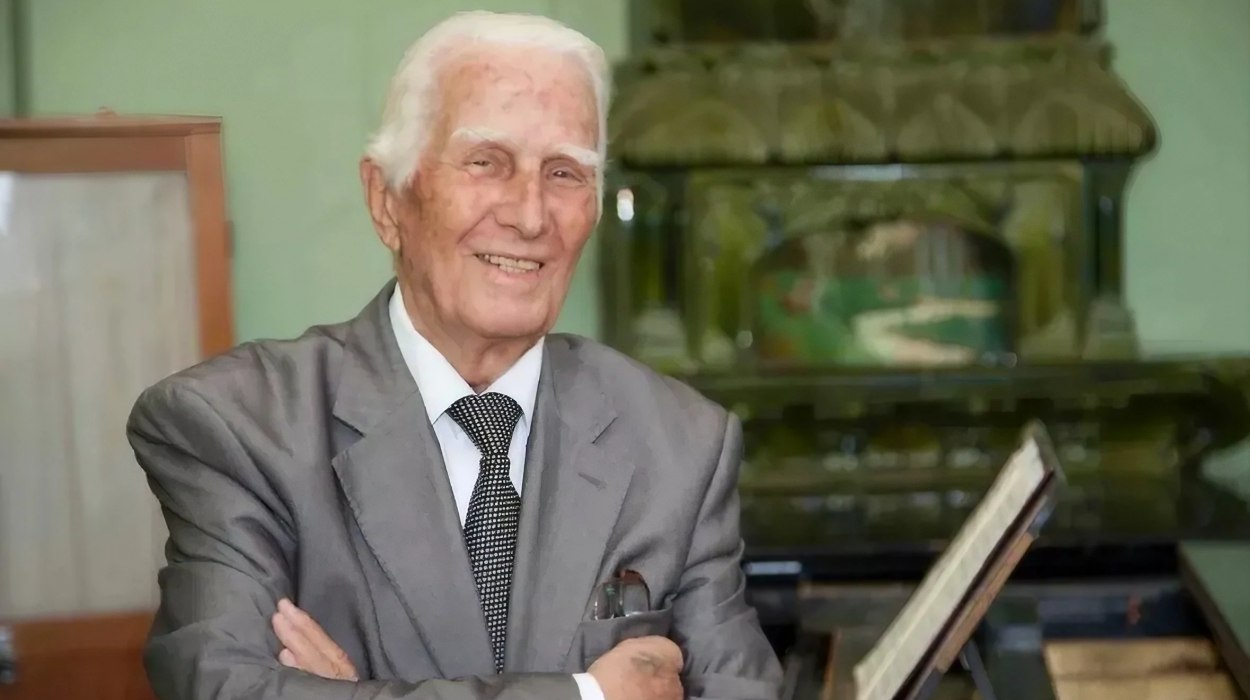 Konstantin Chengelia (born March 27, 1931 in Kaldahuara, Gudauta - died May 22, 2019 in Sukhum) was a Soviet and Abkhazian composer, holder of the Order "Akhdz-Apsha" III degree, People's Artist of the Republic of Abkhazia. He was also a veteran of the Patriotic War of the people of Abkhazia in 1992-1993 and chairman of the Union of Composers of Abkhazia. He organized the work of the vocal-instrumental ensembles "Ritsa" and "Yertsahu".
Konstantin Chengelia, initially learned to play the violin. His musical abilities, natural talent for perfect pitch, and fondness for folk songs were noticed by Ivan Kortua, the director of a musical college. As a result, the director enrolled him in a music boarding school for children, where he began taking violin lessons. Although he made quick progress in his artistic pursuits, he ultimately did not become a professional violinist. This was due to the outbreak of the Great Patriotic War in 1941 (WWII), which forced him to return home to his village and interrupt his music education.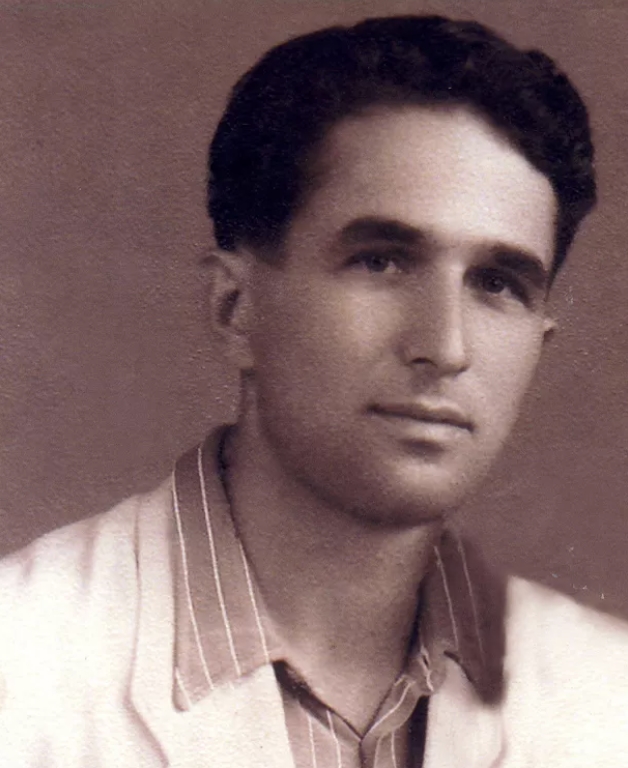 The Great Patriotic War had a significant impact on the composer's life. For several years following the conflict, he did not focus on creating music. Instead, he took a job at a tobacco factory and then enrolled in the Faculty of Physics and Mathematics at the Sukhum State Institute.
However, later in life as a young adult, he returned to music. While still a second-year student at the Sukhum Institute, he joined the theoretical and composing department of the Sukhum Music College. According to Abkhazian musicologists, his musical development and work was influenced by his music school teacher, Alexei Pozdneev and the renowned composer, Andrei Balanchavadze, a People's Artist of the USSR. Pozdneev taught Chengelia the basics of music and encouraged him to pursue a career as a composer. After completing his studies at the music school, he went on to attend the Tbilisi Conservatory.
During his time at the conservatory, the composer produced one of his most notable works, "Abkhaz Capriccio." After graduating, he began his teaching career and became the deputy director at the Sukhum Music College.
The composer's pedagogical work was an important aspect of his creative life. As a music school teacher and head of the institution, he nurtured a number of talented Abkhazian musicians, including composers such as Nodar Chanba, Vadim Ashuba, and Anatoly Alteiba. His students fondly remember him. Chengelia possessed a valuable gift as a teacher - the ability to recognize and nurture talent, and to preserve the unique characteristics of each student. He encouraged students who were interested in folk Abkhaz music and many of his students came from Abkhazian villages, rich in national Abkhazian culture. Chengelia instilled in his students the importance of preserving national traditions while also studying academic forms and norms. According to musicologist and teacher at the Sukhum Musical College, Asida Tsargush, Chengelia played a vital role in the development of his students as musicians.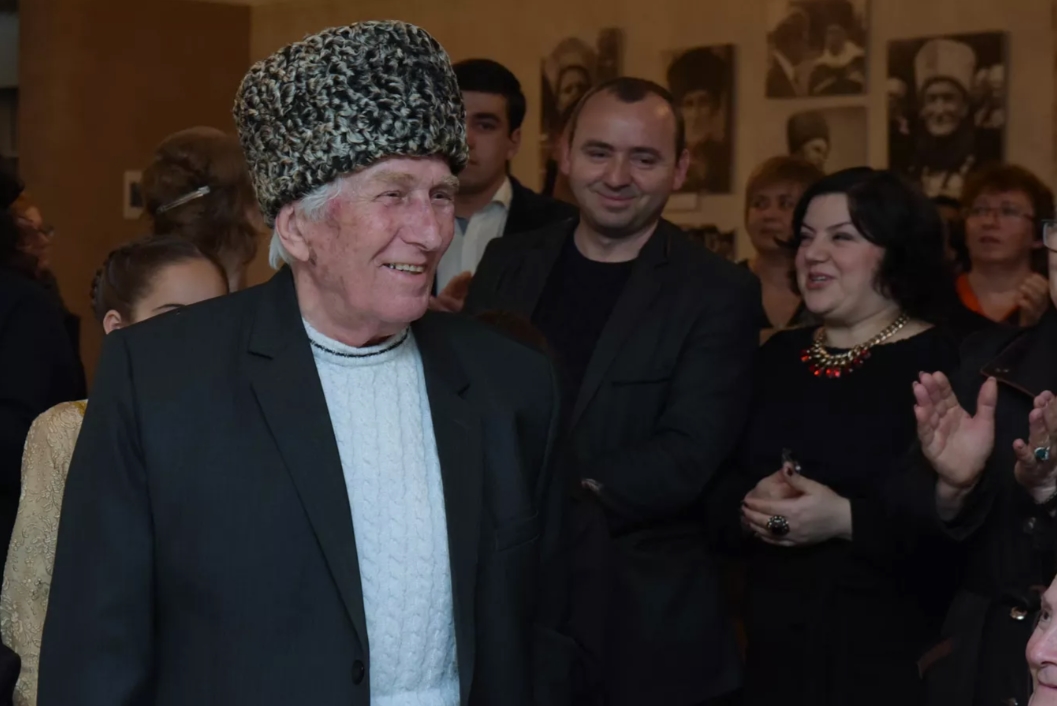 Living folklore
For over three decades, Konstantin Chengelia served as the artistic director of the ethnographic choir of Abkhazian centenarians, "Nartaa." The choir's performance of "To the Rock," a choral piece that evokes the poetry of the mountains with great artistry and skill, was described as "slow and majestic." The audience listened in awe as the choir sang the divinely beautiful melody of the Abkhazian folk song. In 1974, the ensemble "Nartaa" won the main prize "Golden Peacock" at the International Folklore Festival in Budapest. Leading such an ensemble, where each member is a creative person of advanced age, requires a great deal of sensitivity and understanding of psychology and national peculiarities, as noted by musicologist Maria Khashba.
"During my collaboration with the ensemble members, I gained extensive knowledge about my native folklore. The centenarians themselves are living folklore and thus an invaluable resource for a composer," wrote Konstantin Chengelia.
Konstantin Chengelia was the leader of the Union of Composers of Abkhazia, which was founded under his guidance, and many Abkhazian composers credit him for the establishment of the union. The composer invited the musicologist Asida Tsargush to become a member of the union.
According to Tsargush, "Konstantin Chengelia suggested that I join the Union of Composers of Abkhazia, even though I am not a composer, but musicologists were also given this opportunity. He was very kind, compassionate, energetic, and always in high spirits. I was working on a large project, developing music curriculum for secondary schools, and I needed to select Abkhazian musical works to include in the program. I turned to him for advice on how to collect the works of all Abkhazian composers and include them in the program if they were not published or performed, but only existed in manuscript form. He said that I wouldn't have to look any further, as he had already collected the manuscripts of all known Abkhazian composers and planned to release a collection of Abkhaz songs so that teachers could provide their students with the notes written for children."
Musician and composer, Anatoly Alteiba, became a student of Konstantin Chengelia as an adult, at the age of 27. He had previously graduated from an art college and was working as a teacher of drawing and painting. He always felt a deep connection to art, but decided to change his career path and pursue music.
According to Alteiba, "Konstantin Chengelia was surprised when he first saw me. He expected to see a teenager, but instead an adult came to him. At the first lesson, he said that we would become friends and that came true. He taught me music and then we began to work together, traveling to different cities for concerts. During our tours, we talked about music and he continued to share his knowledge and skills. He would say, 'let's start the song "Uzbak akhatsa," I will sing the first voice and you sing the second.'"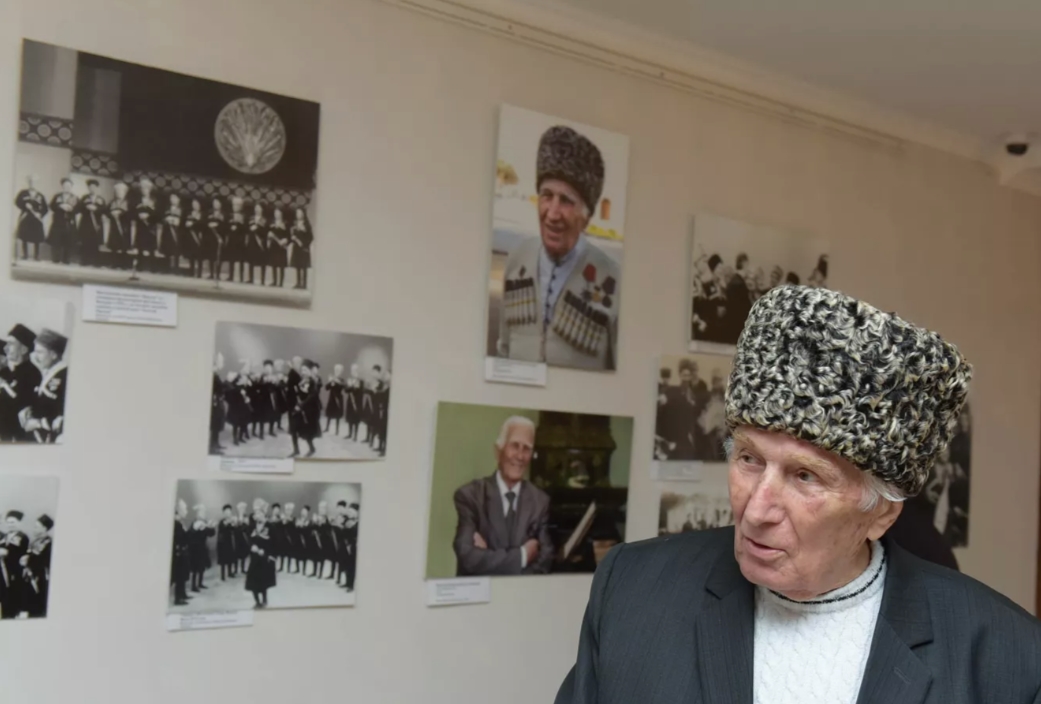 The young composers of the school wrote music and Chengelia taught their songs to the choir at Sukhumi Music College. They performed at various competitions and concerts. Anatoly Alteiba performed at one of these concerts playing solo on the achamgur, and performing the song "Ave Maria."
"Konstantin specially ordered an achamgur with a long neck for me. I often played his renowned "Abkhaz capriccio" without interruption during many concerts we participated in. Despite his age, he never grew old in spirit, he built a music studio in his home, equipped it with all necessary equipment, including a synthesizer, and continued to record and compose songs. He devoted his entire life to Abkhazian music," the musician remembers.
1992-1993 War
"Konstantin Chengelia played a significant role in promoting patriotism during the Patriotic War of the people of Abkhazia in 1992-1993. The ensemble he organized, Aiaaira, gave 102 concerts on the front lines and in hospitals. During the war, he composed about 60 songs, including "Girl in the form of a fighter," "Hymn of Victory," and "Legendary hero Mushni Khvartskia." The song "Aiaaira" by Konstantin Chengelia became a symbol of victory," as noted by the newspaper Republic of Abkhazia.
"Konstantin Chengelia is a standout figure within the Abkhazian professional composers' school. He composed music in a variety of genres, but had a particular affinity for vocal music. He composed large-scale vocal works, cantatas for choir, soloists, and orchestra. He wrote over sixty songs, and his symphonic works remain a valuable contribution to the musical culture of Abkhazia," says musicologist Asida Tsargush.

Toto Adzhapua (left) and Konstantin Chengelia (1993).
The Abkhazian composer Konstantin Chengelia passed away at the age of 88 on May 22, 2019.