The WHO will assist Abkhazia in the fight against coronavirus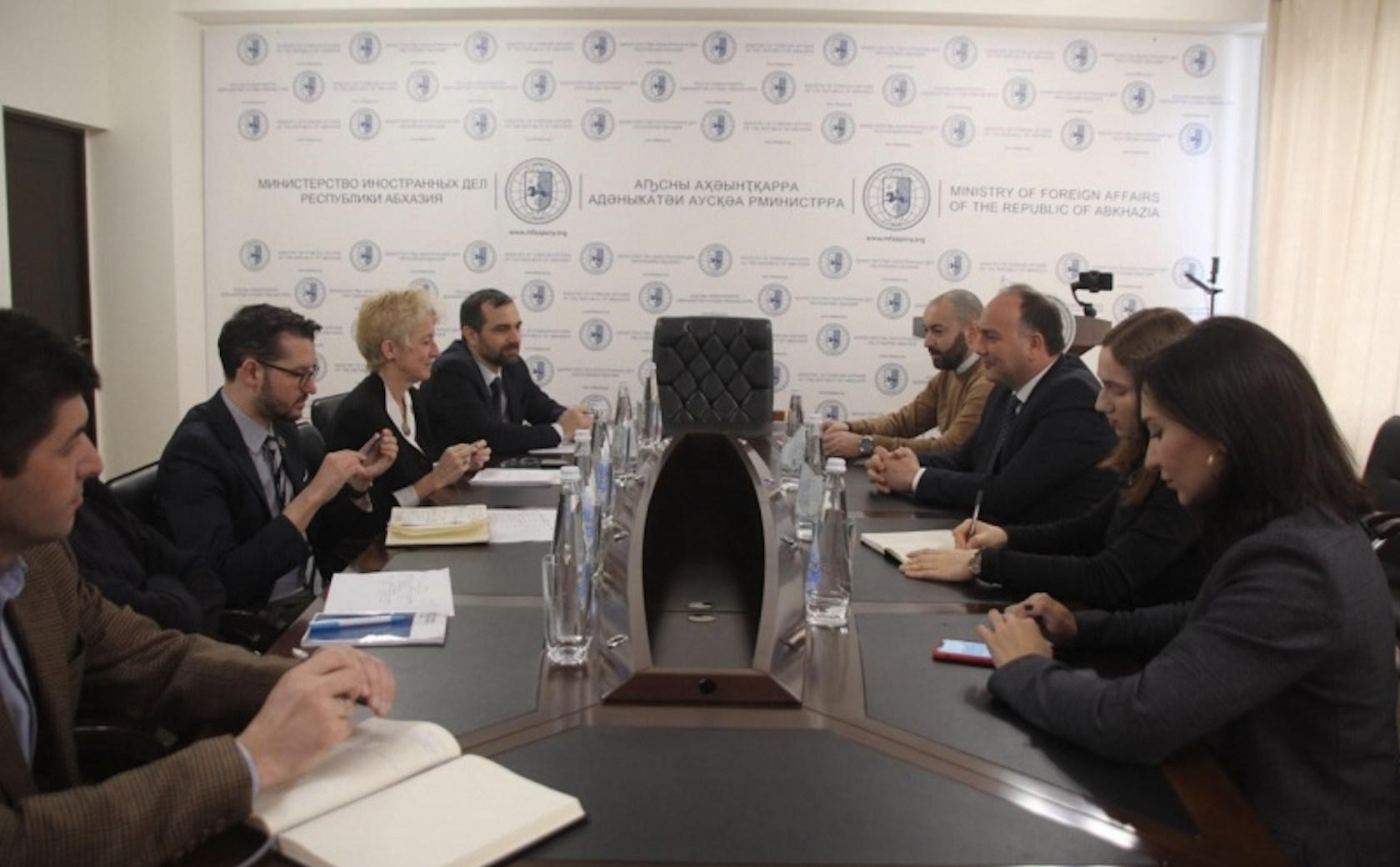 SUKHUM -- The head of the Ministry of Foreign Affairs of Abkhazia met on Wednesday March 18 with a World Health Organization delegation.
WHO experts will provide advice to Abkhaz specialists, according to the Foreign Ministry.
The WHO representatives also delivered to Abkhazia more than 500 personal care kits, more than 600 liters of antiseptic, and about 500 liters of antibacterial soap.
"It is very important for us that the WHO recommendations on the prevention and spread of coronavirus are presented to [our] leadership so that we can take decisions on the basis of the recommendations given and act in accordance with the requirements and norms that will be prescribed," Daur Kove said.
"Given what is happening in the world, it is a major achievement that today we were able to bring experts of such a high level to Abkhazia, as well as a certain amount of medical equipment and medicines," UNDP spokeswoman Louisa Vinton said.
WHO experts will be in the republic for two days, during which time they will inspect laboratories and hold meetings at the Ministry of Health and the Sanitary and Epidemiological Service.