Antivirus design: The production of medical masks has begun in Sukhum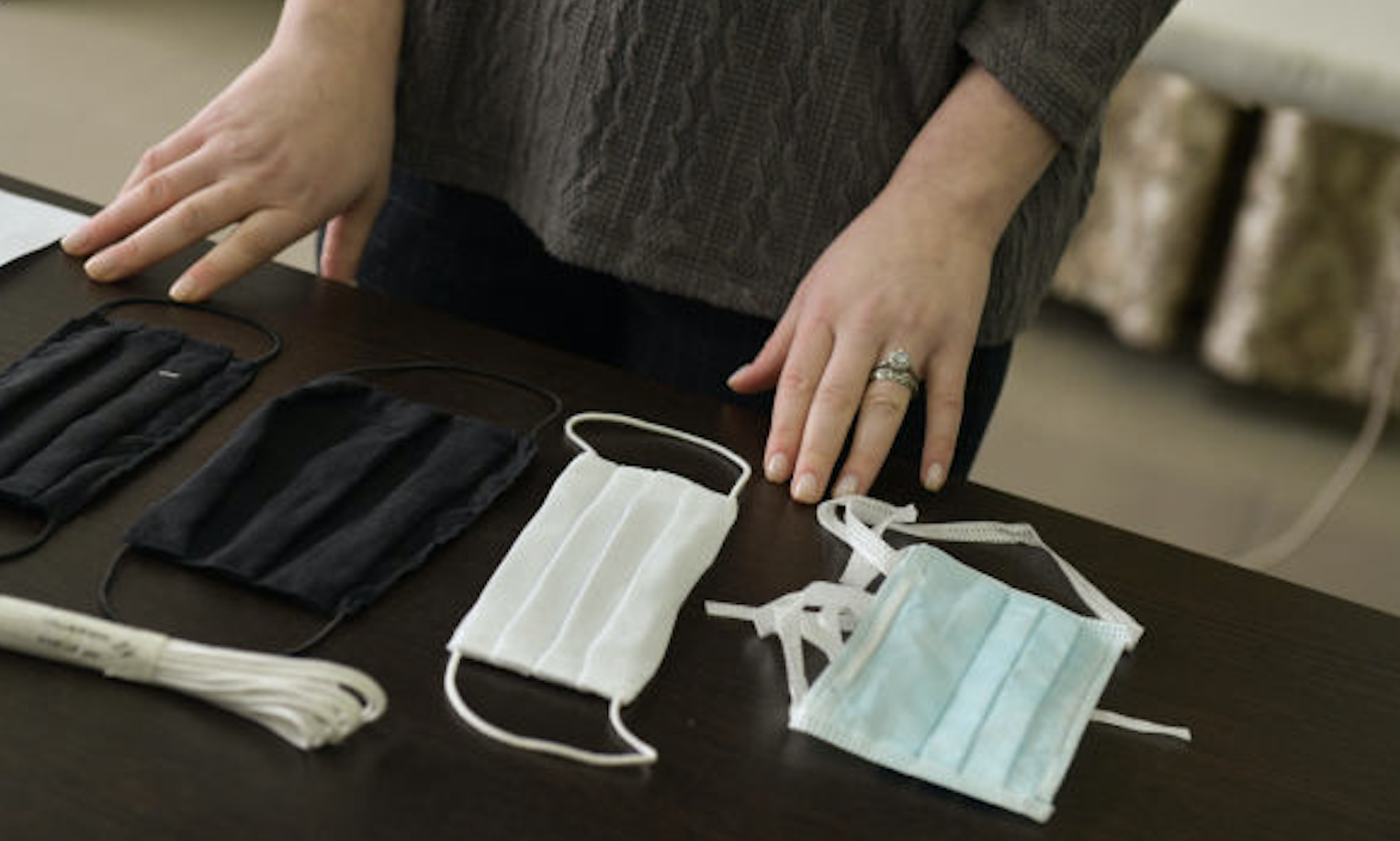 SUKHUM -- Due to the threat of the spread of coronavirus, residents of Abkhazia started buying up medical masks in the country's pharmacies, which has led to a shortage of these items.
The production of medical masks has begun in Sukhum, Batu Ardzinba, director of the Moda-Tex company, told Sputnik Abkhazia today.
"On receipt of an order from the government of Abkhazia, we have started production of medical gauze masks. The first batch will be handed over to the Central Election Commission in order to protect observers at polling stations on the day of the presidential election. The order amounts to about 1,500 masks. After this order is completed, we will sew masks for the population," Ardzinba said.
He added that the company is currently using its own fabric stocks to manufacture masks, but those stocks are not adequate to provide for the country's entire population. The company's management is expecting new supplies of fabric from the Russian Federation any day now. Ardzinba presumes that after completing the order for the Central Election Commission, the next batch of masks will be made for the staff of local medical facilities. The cost of the masks ordered by the government ranges from 35-40 rubles apiece(£0.37 --£0.43, US$0.44 -- US$0.50).
Acting President of Abkhazia Valery Bganba earlier proposed to a session of the Cabinet of Ministers that volunteers should help distribute gauze masks to the population
Moda-Tex designer Amina Gamisonia said that almost the entire staff of the enterprise, some 40 people, is engaged in producing masks. There are two types of masks: white four-layer and black three-layer. The design of the masks and the material to make them has been approved by the Ministry of Health and Social Welfare.
"We use cotton fabric. It is hypoallergenic, and these masks differ from those sold in pharmacies in that they are better quality and are reusable. That means that after a person has worn the mask for two or three hours, he can wash it and use it again. We are ready to provide some areas of Abkhazia with our hand-made medical masks," Gamisonia explained
A single employee can produce about a hundred medical masks per day, depending on how quickly he or she works. At a rough estimate, the company can produce four thousand masks per day.
Handbook of COVID-19 Prevention and Treatment

This handbook focuses on the real-time hotspots of the COVID-19 epidemic. It provides detailed and comprehensive answers to potential questions for diagnosing and treating patients in different types, which are extremely helpful reference for medical workers in other countries currently in the early stages of the outbreak. Key contents including:

+ Technical strategies for preventing and treatment of the epidemic

+ Treatment methods to treat the critically ill

+ Efficient clinical decision-making strategies for frontline medical experts

You can read the handbook online or download it for free.

English | Русский | Türkçe