Victory and Independence Day is celebrated in Abkhazia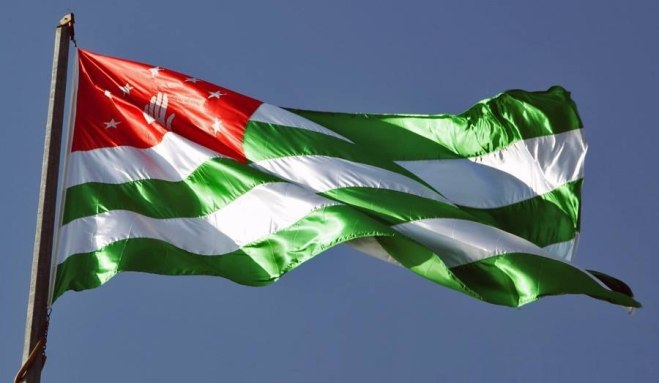 SUKHUM / AQW'A -- On 30 September 1993, the Armed Forces of Abkhazia reached the state-border with Georgia along the Ingur River, where they hoisted the state-flag, which marked the end of the 413-day war.
In Abkhazia, on Thursday, the main state-holiday is Victory and Independence Day.

On 23 July 1992, the Supreme Council of Abkhazia made a decision to abolish the 1978 Constitution and the transition to the 1925 Constitution, according to the second article of which Abkhazia was a sovereign state, a subject of international law.
At the same time, the Parliament of Abkhazia appealed to the Georgian leadership with a proposal to start negotiations on the establishment of equal-subject relations on the basis of a federal treaty.
However, the Georgian authorities preferred use of force to political dialogue with Abkhazia, initiating on 14 August 1992 armed aggression against Abkhazia.



The rupture of state- and legal relations between Abkhazia and Georgia, which occurred at the initiative of the Georgian authorities, and the subsequent war of 1992-1993 led de jure and de facto to the independence of Abkhazia.
This year, a delegation from South Ossetia headed by President Anatoliy Bibilov arrived in Abkhazia to celebrate Victory and Independence Day.
On this day, flower-laying and commemorative rallies will be held in the cities and regions of the Republic; war songs will sound in the central squares. All events will be held in accordance with long-established customs.