On September 30, the country celebrates the 19th anniversary of the Victory in the Abkhaz Great Patriotic War of 1992-1993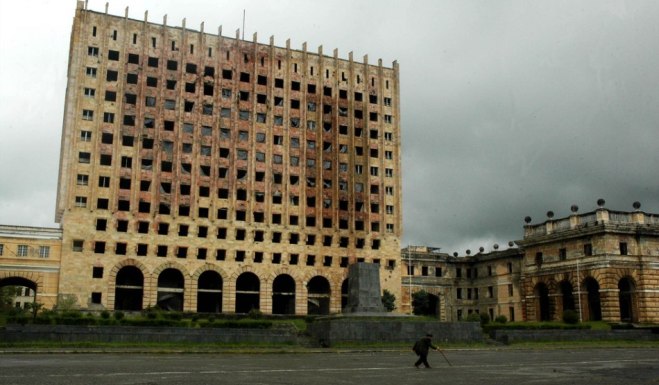 SUKHUM -- The 19th anniversary of the victory of the people of Abkhazia in the Great Patriotic War of 1992-1993 will be celebrated in Abkhazia on September 30.
At 1000 flowers and wreaths will be laid in the Park of Glory in Sukhum. At 20:00 a gala concert will take place on the waterfront by the Ritz hotel. There will be a firework display in Sukhum at 22:00.
Celebrations to mark the occasion will also take place during the afternoon of September 20 in the hero city Tkuarchal, which marks its 70th anniversary this year.
A Memorial Complex will be opened the same day in the Alley of Heroes where the remains of 45 fighters are interred.
At 17:00 soldiers will march past from the D. Gulia Palace of Culture to the Alley of Heroes. After the inauguration of the monument, participants will lay flowers and wreaths at its base.
There will then be a gala concert on the stage erected in front of the Place of Culture and at 21:00 a salute.