Abkhazia marks Independence Day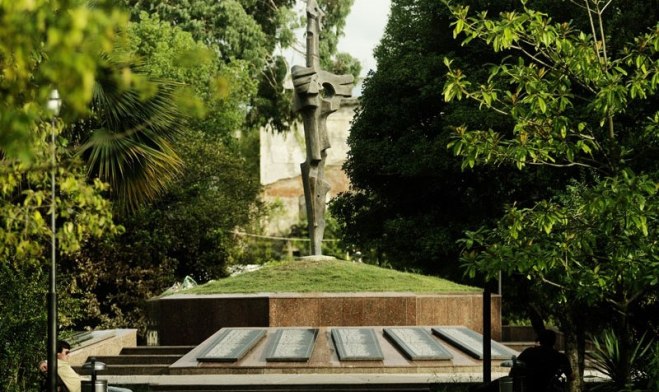 SUKHUM (Itar-Tass) — Abkhazia on Sunday marks the 19th anniversary of its independence and victory in the Georgian-Abkhazian war of 1992-93. This war is regarded in the republic as the Patriotic War of the Abkhazian people of 1992-93.
The wreaths and flowers laying ceremony will be held in Sukhum in the Glory Park where the remains of soldiers who defended Abkhazia from the troops of the Georgian State Council are buried. In the evening, a festive concert will be given on the waterfront, and then fireworks.
The main events will take place in the afternoon in the hero city Tkuarchal that all 413 days of the war was under blockade. The official opening of the Memorial to those who died for the freedom of Abkhazia will be held in the park of the city that turned 70 on April 9. The remains of 45 fallen soldiers are buried there. The funds for the memorial construction were raised throughout the country. Thus, during a TV marathon held in April 2011 a sum of 13 million roubles was raised. After the memorial opening ceremony a gala concert will be given on the stage in front of the D. I. Gulia Palace of Culture. The celebrations will also be held in other cities and regions of Abkhazia.
On August 14, 1992, troops of the State Council of Georgia entered Abkhazia. According to the official version of Tbilisi, the troops were allegedly brought in for guarding the railway on the Psou – Ingur section. The Supreme Council of Abkhazia assessed the actions of the Georgian State Council as "a prepared occupation of the territory of sovereign Abkhazia."
After the Georgian troops were brought in, an armed confrontation started that grew into the Georgian-Abkhazian war, which lasted 413 days and ended with the defeat of the Georgian troops on September 30, 1993. From the Abkhazian side up to 12 thousand people were involved in the conflict. More than 2,700 people of them were killed and more than five thousand were wounded.
Volunteers from the North Caucasus, the south of Russia and other Russian regions came to help the people of Abkhazia. Representatives of the Abkhazian diaspora abroad took an active part in defending their historical homeland.