"Mothers who Overcame Pain": Abaza TV's Documentary on the Tragic March Events of 1993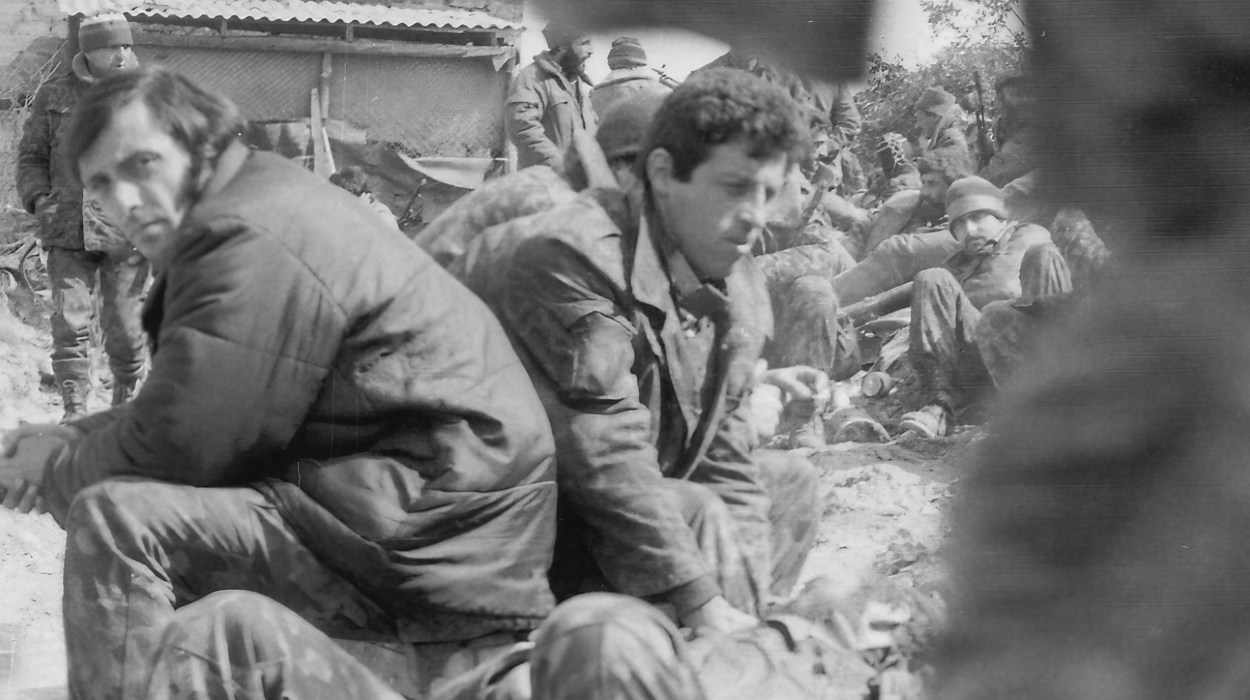 SUKHUM / AQW'A  ― As part of the commemorative events honouring the March offensive of the Abkhazian troops on the Gumista front, "Abaza TV" aired a documentary chronicle titled "Mothers who Overcame Pain." The footage was recorded from March 18th to 25th in 1993, after the Abkhaz troops' unsuccessful offensive operation that resulted in the death of 222 people, with 23 missing.
For the Abkhazian people, the March offensive of 1993 were one of the most tragic events of the war, resulting in a decline in morale within the society.
"The war has its own rules, but our enemies, having corrected them, refused to transfer the wounded as well as the bodies of the dead to us," said Ruslan Khashig, director of Abaza TV. "There were negotiations, and the Georgian side constantly delayed the transfer. As you know, it has always been important for the Abkhazians to bury the heroes who laid down their lives for their homeland with all honours, but we were not allowed to do this. The Georgian side pursued the goal of pitting the people of Abkhazia against each other. It was another war - a psychological one."
+ On the Other Side of Gumista: The Harsh Lessons of the March Offensive
+ Visiting Hell: How Relatives Identified the Dead in the March Offensive
+ "Trail of Heroes": the memory of those killed in the March offensive was honoured at the Gumista River
In response, journalists and intellectuals began interviewing relatives of the victims and respected individuals within society, hoping to raise the people's spirit. On March 20th, the Supreme Commander-in-Chief of the Abkhaz Army, Vladislav Ardzinba, addressed the Abkhaz people. Five days later, a meeting was held in Gudauta with relatives of the fighters who died in the offensive, including the leadership of Abkhazia, Abkhaz soldiers, and volunteers. The meeting participants called for the continuation of the war and the liberation of Abkhazia from the Georgian invaders. Khashig noted that the mothers of the fallen soldiers were able to overcome their pain and pave the way to victory for the Abkhaz people.
The Ardzinba Museum of Military Glory in Sukhum screened the documentary chronicle "Mothers who Overcame Pain" as part of the commemorative events organized by the Department of Culture of the capital's administration.