A Dictionary of Proto-Circassian Roots, by Aert Hendrik Kuipers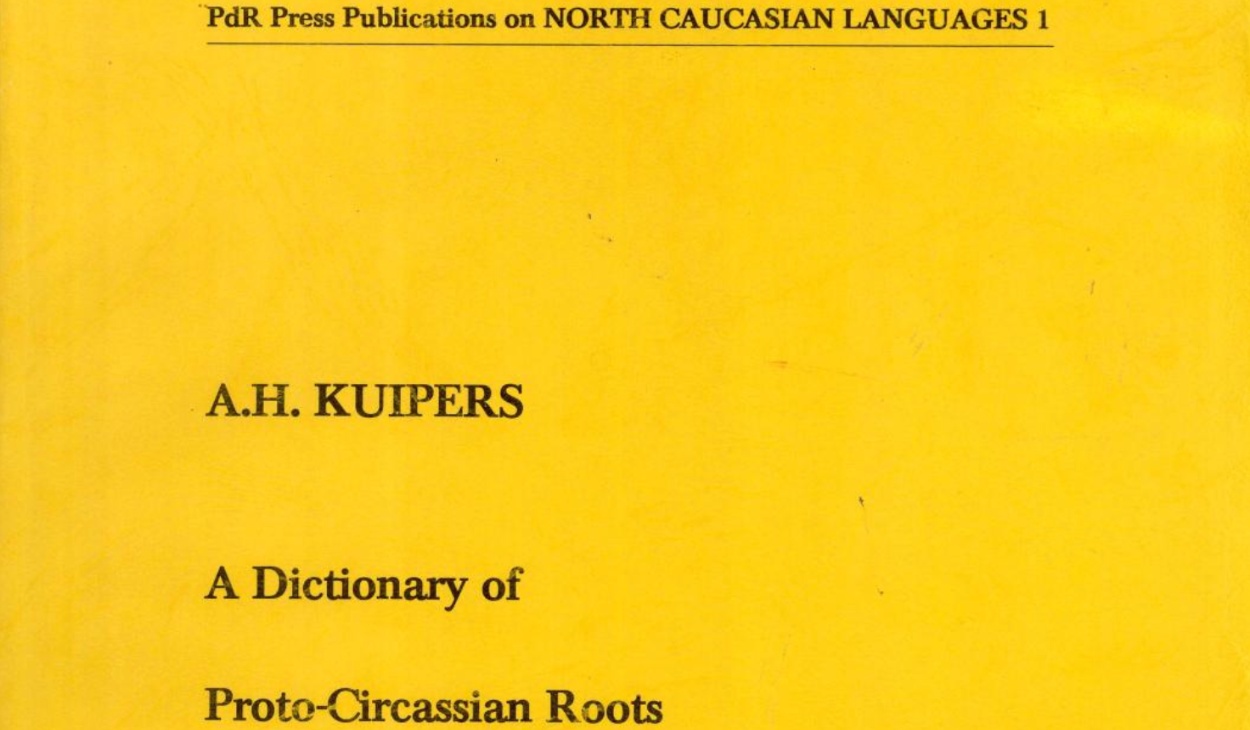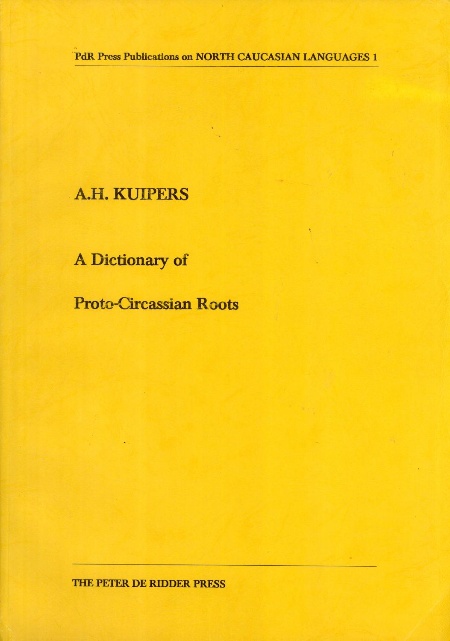 A Dictionary of Proto-Circassian Roots
Author: Aert Hendrik Kuipers
Year: 1975
Publisher: Peter de Ridder Press (Leiden)
Place of Publication: Lisse
Number of pages: 93 
Language: English
Aert Hendrik Kuipers (1919 - 2012) was a Dutch linguistics professor.
Acknowledgements [from the book]
This basic Proto-Circassian dictionary was written as a contribution to a continuing program in describing and analyzing the North-West Caucas­ian languages and in reconstructing the proto-language. The Abkhaz and Cir­cassian (Sapsug) parts of this program have been and are being supported by the Netherlands Organization for the Advancement of Pure Research. The University of Leiden has made it possible to attract Sapsug and Abazinian consultants. To both these Institutions warm gratitude is due.

The material presented here was originally intended for internal use. The Peter de Ridder Press has kindly suggested to publish it in offset form. I welcome this opportunity to give it a wider distribution. I hope it will be of some use to colleagues elsewhere. Their suggestions and criticisms are invited.

I very warmly thank Mr. Rashid Dahabsu of River Edge, New Jersey, U.S.A, for his untiring assistance in providing Bzedux material, and also Mr. Nazim Met of Utrecht, The Netherlands for helping out with Sapsug forms.

I hope this booklet marks an advance along the road mapped out by N.F. Jakovlev in his 1927 Materialy dlja kabardinskogo slovarja. I know this re­ markable linguist was mentally incapacitated and could not be visited in 1962 when I was in Moscow. Today I do not know whether to dedicate this contribu­tion to him or to his memory. But l'omme c'est rien, l'oeuvre c'est tout, and his work is alive and will continue to be.
The full book in PDF can be downloaded by clicking here (36 MB)
See also:

+ Peoples and Languages of the Caucasus. A Synopsis, by Bernard Geiger, Tibor Halasi-Kun, Aert Kuipers, Karl H. Menges
+ Studies in West Circassian phonology and morphology, by Rieks Smeets
+ A North Caucasian Etymological Dictionary, by Sergei Starostin (Ed.)