Head of ICRC mission in Abkhazia passed final report on missing persons to President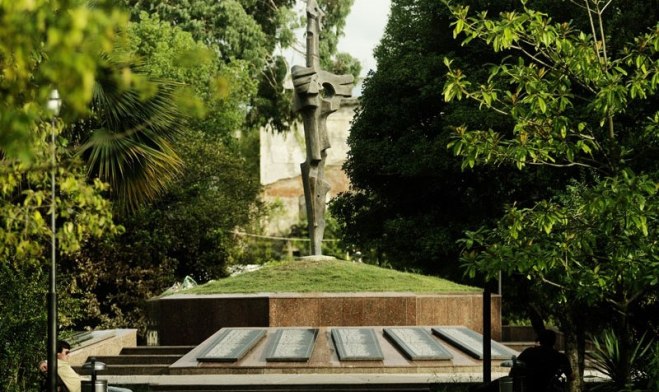 Alexander Ankvab received the head of the ICRC mission in Abkhazia George Drndarski.
The work of the mission on identifying unidentified bodies was discussed at the meeting.
A meeting of the members of the Coordination mechanism on missing persons in 1992-93 took place at the beginning of December in Yerevan. It was announced that the sides' efforts had produced the first results. Remains of seven persons buried in the Glory Park in Sukhum had been identified.
George Drndarski passed the ICRC final report related to the work on missing persons to Alexander Ankvab.
The head of the mission thanked the President for the fact that the Abkhazian authorities had cooperated with the ICRC.
'We couldn't do otherwise. This work is very important. Despite difficulties, we have to accomplish it', Ankvab answered.
Drndarski assured the President the ICRC wouldn't stop to work on the identification of remains, until it was accomplished.
The President emphasized the efforts of the mission and George Drndarski regarding this work. 'Without the ICRC it would be difficult to carry out this work, even impossible. For the difficult situation we are in, it is a positive result and quite good a result of interim work. If we keep on doing this joint work with you this way, we'll probably have more results of such nature', Ankvab said.
The results of identification of seven remains will be passed on to the chief of the forensic medical examination department with the health ministry of Abkhazia.