Reburial of the remains of identified Abkhazian fighters held on 25 and 27 December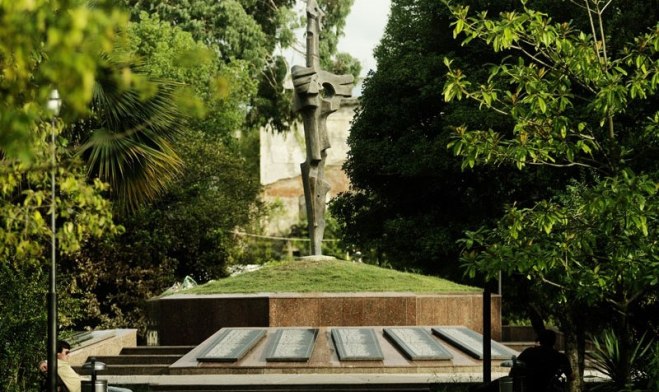 Reburial of the remains of seven identified fighters from the Abkhazian army who died in the Patriotic War of the people of Abkhazia (1992 – 1993) is taking place on 25 and 27 December.
On 25 December in the village of Eshera (Sukhum District) are taking place the funerals of Irakli Skveria and Suren Avedjan, and in New Athos that of Alexandr Gudnik.
On 27 December in Sukhum in the Park of Glory are being buried Zakanbej Marshan, Vadim Lagvilava and Valerij Gubaz. On the same day in the village Makhadyr (Gagra District) Aram Matosjan is being interred.
We recall that, in accordance with the agreements between the Cabinet of Ministers of Abkhazia and the ICRC Mission, an exhumation was held in July of fighters who died in the Great Patriotic War of Abkhazia (1992-1993) and who were buried in Sukhum in the Park of Glory to establish their identity with the participation of international experts.
In the Park of Glory, alongside those whose names are known, were laid to rest the unidentified remains of more than 60 persons who fell in the Georgian-Abkhazian war.
On 20 December, relatives of the victims were invited to the Cabinet of Ministers where they were provided with materials from the identificational examination held under the auspices of the ICRC in Zagreb.
Identified so far are the remains of: Vadim Valerevich Lagvilava, born in 1970; Aram Robertovich Matosjan, born in 1969; Valerij Akakievich Gubaz, born in 1952; Suren Vartanovich Avedjan, born in 1963; Aleksandr Aleksandrovich Gudnik, born in 1964; Iraklij Kirmitovich Skveria, born in 1972; Zakanbej Babushevich Marshan, born in 1961. All of them were killed in the March offensive to liberate Sukhum (16 - 18 March 1993).
In the lists of missing persons were listed 150 individuals, but, whilst DNA tests were passed to 126 families, the relatives of the remainder declined for various reasons.