Raul Khadzhimba meets with Coordination Council of political parties and public organizations of Abkhazia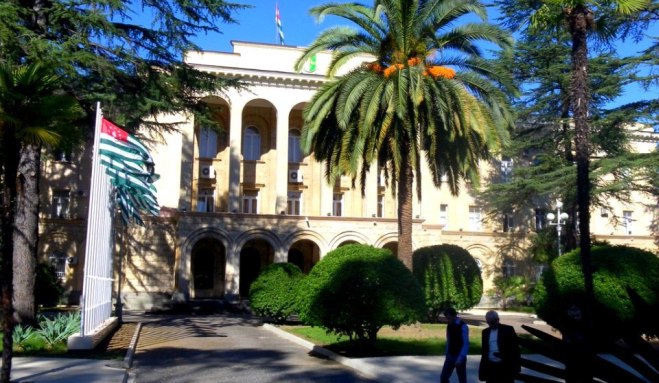 SUKHUM -- The President discussed the draft treaty on alliance and integration with the Coordination council of political parties and public organizations.
The President stressed the importance of working out new approaches to cooperation between Russia and Abkhazia. At the same time he added that his vision of such cooperation differed from the draft treaty proposed by the Russian side. 'It is a normal working situation', the President said. 'We intend to work out our version of the draft treaty in close cooperation with the Parliament, the expert community and different public organizations with which we will come for negotiations with the Russian partners'.
'Russia is our only strategic ally, and we are objectively interested in joint efforts in ensuring our common interests. I'm sure that in an atmosphere of mutual trust inherent in our relationship, we will be able to work out a document meeting interests of both sides', Khadzhimba said.
The Coordination council expressed support to the President and showed readiness for close cooperation with him on this and other issues.