Statement of the MFA of Abkhazia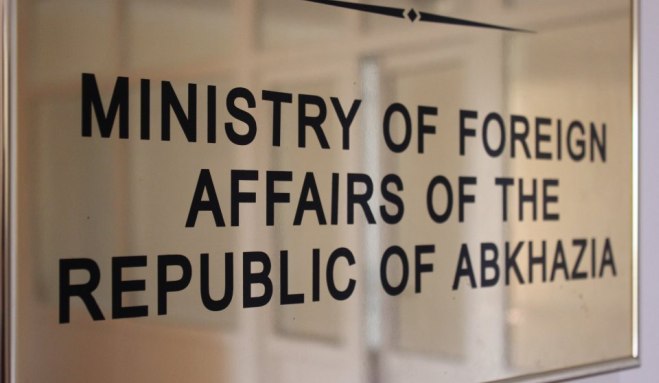 The resolution of the European Parliament of 18 December 2014 contains the call for the Russian Federation to withdraw the agreement on strategic partnership between the Russian Federation and the Republic of Abkhazia. In this regard, the Ministry of Foreign Affairs of the Republic of Abkhazia is authorized to declare that the signing of this agreement is solely the responsibility of the state structures of Russia and Abkhazia. At present, the legal base of Abkhazia and Russia has more than 80 agreements adopted in order to implement the mutual interests of our countries. In this series is the Agreement on alliance and strategic partnership.
Standard mention of "Russian occupation" and non-admission of the European Union Monitoring Mission in Abkhazia once again demonstrates the unwillingness of the EU to recognize the political realities prevailing in the region. It seems strange to determine the nature of the bilateral relations, established on the basis of international treaties as "occupation". We would like to remind that the Medvedev and Sarkozy "Plan of the six principles for resolving the conflict" stipulates that European observers are placed "in the zones adjacent to Abkhazia and South Ossetia," and not in the territories of the states themselves.
Speaking about "ethnic cleansing", MEPs obviously imply the exodus of the Georgian population as a result of the war unleashed by Georgia in 1992-1993. It is appropriate to recall the deputies of the decision of the Abkhaz side to return to Abkhazia more than 50 thousand Georgian refugees before the political settlement of the Abkhaz-Georgian conflict - something unprecedented for ethno-political conflicts.
More recently, the European Parliament unanimously adopted a resolution aimed at supporting the recognition of the independent State of Palestine. Recognition is based on the right of the Palestinian people to self-determination. Is not this another demonstration of the notorious policy of double standards, when some people's right to self-determination is recognized the and others are refused?
Abkhazia is a democratic state, and no resolution will stop it from following the path of strengthening its independence.
Source: MFA Abkhazia