Abkhazia remembers "another Ukraine"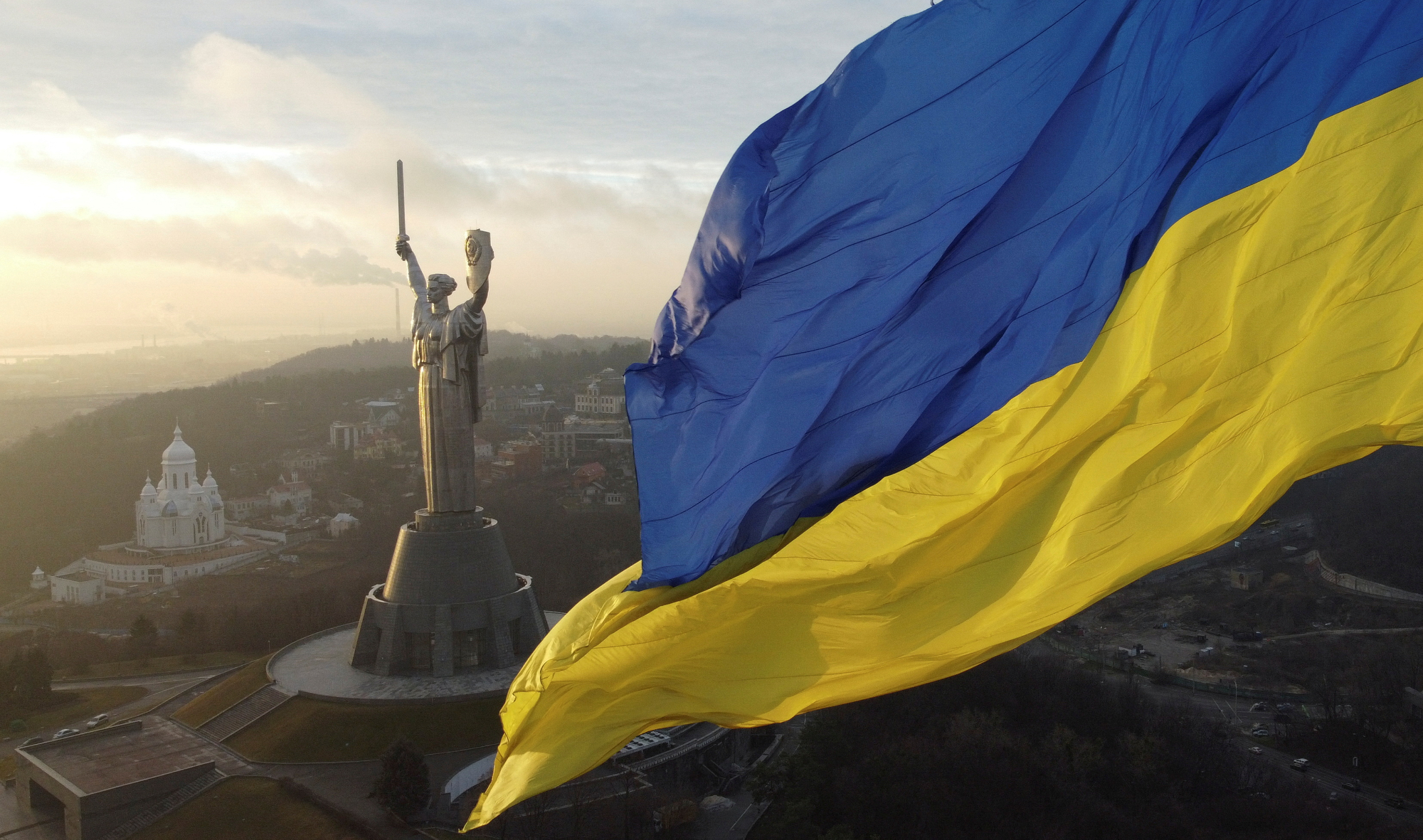 Vitaly Sharia | Ekho Kavkaza -- In Abkhazian society, as also throughout the world, all the talk now is about the war in Ukraine. And some participants in the polemics decided to post a 2013 documentary film on social networks that demonstrates that the Abkhazians had, and still have, sincere friends in Ukraine.
It is unlikely that anyone would dispute the fact that over the last week in Abkhazian society, the topic of the Russo-Ukrainian war, or, as it was designated in Moscow, a special military operation in Ukraine, decidedly pushed everything else into the background in people's conversations. And this would certainly have happened even without a decrease in the wave of the coronavirus-pandemic, and without a reduction in the time of rolling power outages thanks to a rise in temperature. And even the ongoing campaign for elections to the parliament of the Republic, which, two weeks before the first round, should, as they say, be gaining momentum, has, as it were, faded into the shadows...
Among those actively discussing the war in Ukraine, several groups were immediately to be distinguished. Some observers, just as in Russia, ardently cheer for the success of the special military operation of the Russian Federation, re-post with satisfaction in comments on the Internet mass-media reports about settlements taken by the Russian army. They explain their position simply: Abkhazia is on the same side of the geopolitical barricade as the Russian Federation, which means that this is "our war". Others, while not arguing with the irrefutable fact that today Russia is, perhaps, our only serious ally on planet Earth, the only hope and support of little Abkhazia, at the same time recall the ancient saying: "Plato is my friend, but the truth is dearer." And the truth, in this case, is that the war, no matter what "the point" of its declaration, inevitably brings destruction and death to civilians. A third group are trying to combine both of these positions, especially since there is here, they maintain, no absolutely unambiguous "truth", because the question remains: for how many more years will the residents of the Donbas republics have to suffer from the shelling of the Armed Forces of Ukraine?
And, finally, some argued with those whose arguments, in their opinion, are too simplistic and straightforward: since during the Patriotic War of the people of Abkhazia in 1992-1993, the Ukrainian UNA-UNSO unit fought on the Georgian side, this predetermines hostility in relations between the two peoples - huge Ukrainian and tiny Abkhazian. Yes, the geopolitical alignments that had then already emerged three decades ago caused the appearance of this military formation, but this does not mean that all Ukrainians have taken such a position. As in any nation, there were and are those who think in terms of "barricade" and narrowly, and there are those who think broadly, comprehensively analyzing the ongoing processes. Take an example – in order to convince his opponents in Abkhazia, young Abkhazian writer Dmitry Gabelia posted on social media a 2013 documentary film entitled "There was and is another Ukraine". This is a tribute and expression of gratitude to those Ukrainian friends of Abkhazia who, in the most terrible time for the Abkhazian people, did everything possible to get Ukraine to provide them with humanitarian assistance. These were such cultural figures as Les Tanyuk, his wife Nelli Kornienko, Yuri Pokalchuk... It was precisely their friendly relations with representatives of Abkhazia that played a decisive role here. Film host Asida Malia says.
"Officially despatched by the Supreme Council of Abkhazia on behalf of the Chairman of the Supreme Council Vladislav Ardzinba, Kesou Khagba was sent to the Republic of Ukraine ... Kesou was instructed to try to organize as far as possible at least some help and support for warring Abkhazia."
Actor of the Abkhazian Drama Theatre and public figure Kesou Khagba spoke in the film about the efforts made by Les Tanyuk (d. 2016), Ukrainian political and public figure, director, screenwriter, and a deputy of the Verkhovna Rada [Supreme Council] of Ukraine at its first five sittings: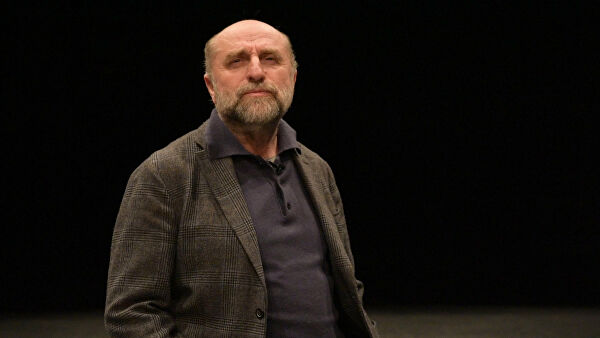 Kesou Khagba
"On Monday already we went to the Verkhovna Rada. He managed to talk to everyone before the meeting began. During the meeting, he spoke, spoke about Abkhazia, its history, saying that this small people should not disappear. We, meaning big countries, peoples, such as Russia, Ukraine, must stop this situation so that this small nation survives. And today they are on the verge of extinction. We must help them, both politically and economically."
The collection of humanitarian aid for Abkhazia in Ukraine lasted for two months, and then Khagba witnessed the following dramatic episode:
"It was the last meeting with representatives of the leadership of the railways, ministries, directors of warehouses ... Also there was, as I remember, a so-called 'Brezhnev warehouse', with meat in the category of the highest quality ... And the meeting is underway, it is almost over. The secretary comes in and says: 'There is a delegation from the Foreign Ministry, they want to take part in the meeting.' – 'By all means.' And the First Deputy Minister of Foreign Affairs of Ukraine came in with some large fax signed by Eduard Ambrosievich (Shevardnadze). The first part of the fax - Eduard Ambrosievich thanks the President of Ukraine, the government, and the Parliament of Ukraine, that they provide huge humanitarian assistance to ... At that time it was usually written/designated 'Georgia-Abkhazia' [viz. with a hyphen], as it was perceived as one entity. And the second part - he recommends sending this cargo ... The Georgian side is responsible for paying the surface transport costs - and we promised to pay nothing - for transporting it by heavy aircraft to Sukhum airport. This meant, as certainly as two times two equals four, that they would take away the consignment, whilst we would get nothing of the shipment, viz. everything that we had collected for two months ... Les Stepanovich made a request to take a break. We all left, but he stayed with the Deputy Minister of Foreign Affairs. Fifteen minutes passed - and like a bullet, the Deputy Minister came running out, pale-faced. Everyone who was there, representatives of Georgia and the airport, ran after him."
Presenter:
"Despite all the difficulties, a humanitarian cargo was delivered to the Republic of Abkhazia in three stages. The first echelon of 18 wagons with food, medicines, clothing. And the next two - with a total weight of 600 tons."
Today "Echo of the Caucasus" called Dmitry Gabelia, and here is what he said about what prompted him to remind Abkhazian society about this documentary film:
And I developed it not only on the basis of some public view, which, unfortunately, has developed: during our war, Ukrainians fought against us here and that allegedly is as if the whole of Ukraine wanted to destroy us. But I pay little attention to these narrow-minded arguments; I pay attention to something else - to my friends, colleagues (from Ukraine). Thank God, there are such, and we have been communicating for 10-12 years, we are friends. This had its beginning from the literary forum in Moscow in 2009. Young writers... We often argue. I always tell them, and now I am finally convinced that Ukraine, as a state, probably did not have the right to enter into such an ideological war with its cousin, so to speak. To have so much in common with this state, I mean the Russian state – and to fight over monuments. And so on, and so on, and so on."
At the same time, Dmitry expressed his conviction that Russia should not have reacted with such zeal to Ukraine's desire to pursue its own independent policy, to strive to join the European Union:
"It has the right to it. If Ukraine believes that there is a prospect for development there, it has the right to it."
As for the differences of opinion in Abkhazian society regarding the events in Ukraine, then, according to Gabelia:
"This situation has brought some things to the surface. With a certain suspicion, we have began to look at one another, and it feels as though someone wants to convict someone of something. But the fact that we are all disturbed and worried about this together is entirely normal, and indeed it should be so, because it concerns all of us".

This article was published by Ekho Kavkaza and is translated from Russian.