Vadim Kharazia: 12 representatives of the Abkhaz diaspora killed in Syrian earthquake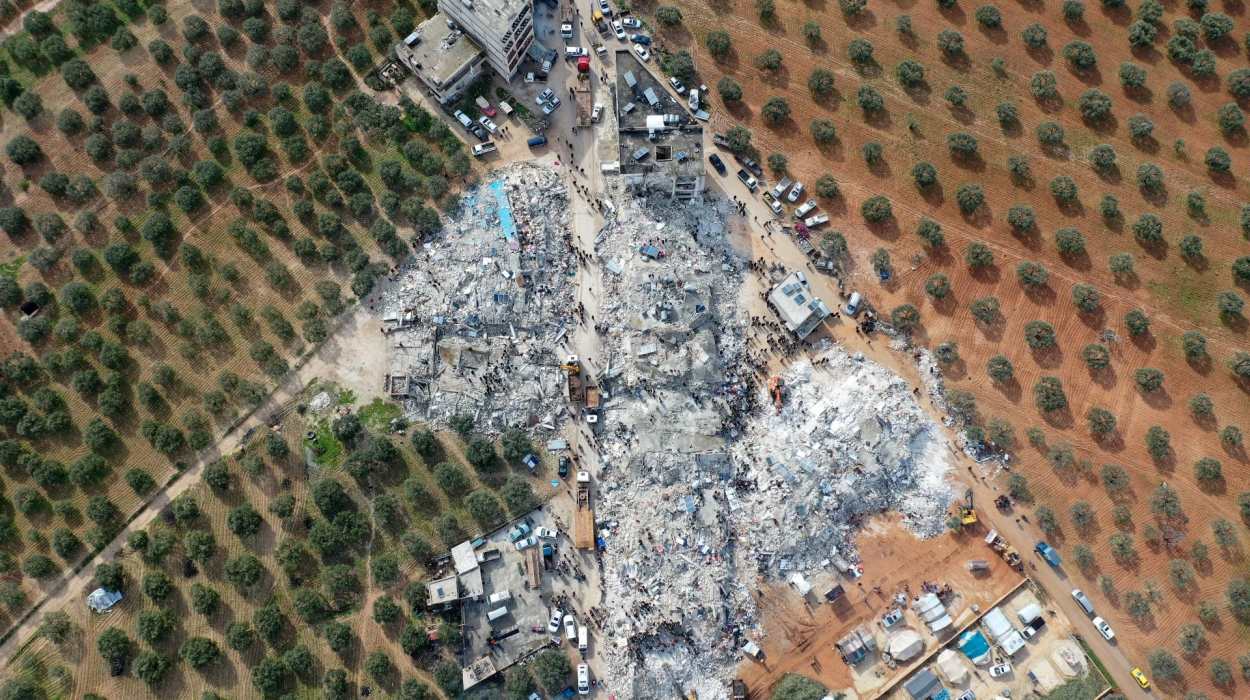 SUKHUM / AQW'A ―  On the morning of February 6, a catastrophic earthquake struck Turkey, causing widespread damage and loss of life. The quake also had a significant impact on neighboring countries, including Syria, where tens of thousands of people lost their lives.
Vadim Kharazia, the Chairman of the Repatriation Committee, reported that 12 members of the Abkhaz diaspora were among those killed in the Syrian earthquake that occurred on the same day.
Kharazia provided further details, stating that two Abkhaz 'Leiba' families were among the earthquake victims in Syria, with six individuals in each family.
+ Ambassador of Abkhazia denied data on the number of compatriots killed in Syria 

"The Embassy of Abkhazia in Syria has confirmed that no representatives of the Abkhazian diaspora or other fraternal ethnic Caucasian peoples living in the Syrian Arab Republic were injured." 
A natural disaster in Turkey caused the collapse of over 60 houses in villages inhabited by the Abkhaz-Adyghe diaspora, resulting in the deaths of six compatriots.
+ About 150 Circassians have been reported dead following the earthquake in Turkey
+ Abkhazia Establishes Humanitarian Aid Hub for Earthquake victims in Turkey and Syria
+ The People's Assembly of Abkhazia has approved the allocation of financial assistance to Syria and Turkey
On Monday, February 6, a devastating earthquake struck Turkey and Syria, prompting Abkhazia to offer assistance to the affected regions. In this regard, the country's leadership decided to donate $300,000 from the Repatriation Fund.
"This donation will not affect the work of the fund in any way. In fact, during the last financial year, 14 million rubles (equivalent to approximately $190,000) remained unused. Additionally, the Committee had planned to organize a summer camp for our compatriots from Syria last year, but due to the pandemic, we were unable to proceed with the event, and the funds that were earmarked for it also remained unused. Therefore, the assistance provided to Syria and Turkey will not impede the implementation of our ongoing projects," Kharazia explained.
President Aslan Bzhaniya extended an invitation to his Syrian counterpart, Bashar Assad, to organize the rehabilitation of injured children. The Ministry of Culture also held a charity concert, and various public organizations organized fundraising efforts to aid in the recovery efforts.