UNPO to Observe 24 August Presidential Election in Abkhazia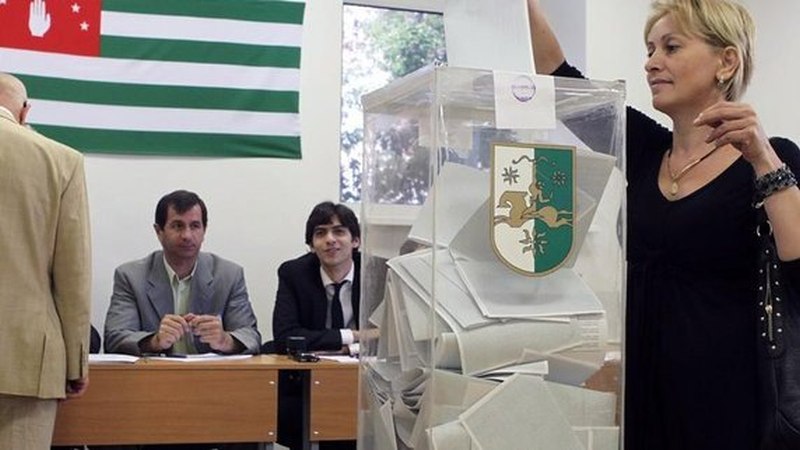 Upon invitation by the People's Assembly of the Republic of Abkhazia the Unrepresented Peoples and Nations Organization (UNPO) will conduct a Limited Election Observation Mission (LEOM) to observe the nation's 6th presidential election taking place on 24 August 2014. 
Early presidential elections were announced to take place in Abkhazia on 24 August, following demonstrations in late May, which ultimately led to the resignation of then incumbent president Aleksandr Ankvab. The Central Election Commission (CEC) of Abkhazia has registered four candidates for the elections with one candidate being denied registration, in accordance with presidential election laws, due to lack of proficiency in the state language. Nominations for the elections were posited by initiative groups as well as political parties, with two candidates running independently and two candidates being nominated by their respective parties, the Forum for the National Unity of Abkhazia and Amtsakhara.
The presidential elections are an important part of the development of Abkhazia as a legitimate, stable state and signify an adherence to internationally acknowledged and established democratic processes. Approximately 143 000 Abkhaz citizens are registered to vote but the official policies of non-recognition by organizations such as the Council of Europe, European Union, and Organisation for Security and Cooperation in Europe (OSCE), mean that none of these organizations will field election observation missions in the forthcoming elections. Nonetheless, Abkhazia's decision to invite international observers, including UNPO, signals that there is political will and commitment to ensure transparency and legitimacy of the election process.
As in previous elections, Abkhazia's close economic and military partnerships will be key factors in the election, with the demonstrations that led to Ankvab's resignation partially being caused by his excessive dependence on Russian aid. While some groups approve of the relationship and see it as mutually beneficial, others believe that the costs outweigh the benefits. A relatively recent question that has been brought up that might factor in is the suggestion of re-opening the railway connection with Armenia through Georgia.
Media coverage of the election has so far been maintained by Abkhazian and Russian news outlets, focusing on the relationship between Abkhazia and Russia in a more globalized context. Through the presence of UNPO's election observation team and other short-term observers (STO) it is hoped that increased international attention be given to democratic processes taking place in Abkhazia.
A report of the UNPO LEOM's findings will be released in the weeks following confirmation of the election result, but UNPO will issue a statement of its findings after the election. The forthcoming LEOM follows one conducted in 2011, when UNPO observed the special presidential election in Abkhazia held due to the unexpected death of then President Sergey Bagapsh.
Source: UNPO