Some 100 people from 24 countries have arrived in Abkhazia in the capacity of international observers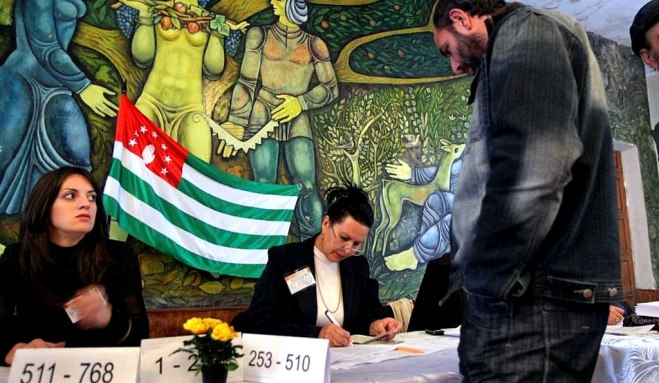 SUKHUM -- At the invitation of the People's Assembly – the Republic of Abkhazia Parliament, some 100 people from 24 countries are arriving in Abkhazia as international observers to control the preparation for and conduct of the pre-term presidential election. There are 22 delegations in all from various international organizations, from the organs of state power of the Russian Federation, the Republic of Nauru, the Republic of South Ossetia, the Transdniester Moldavian Republic, the Nagorno-Karabakh Republic, the Donetsk People's Republic, from Russian public organizations, the Republic of Armenia, Japan, and other states. 
The observers include representatives of the Parliamentary Assembly of the Union of Belarus and Russia, the CIS Inter-Parliamentary Assembly, the Inter-Parliamentary Assembly of the states belonging to the union "For Democracy and Peoples' Rights," the Unrepresented Peoples' Organization, and the Russian Fund for Free Elections. 
The observers include citizens of Italy, Belgium, Luxembourg, Great Britain, San Marino, Ukraine, Germany, France, Finland, India, Brazil, the Czech Republic, Bulgaria, and Lithuania. 
The presidential election in Abkhazia will be monitored by senators and deputies from the parliaments of those countries, state officials, European Parliament deputies, representatives of central state election commissions, ombudsmen, political scientists, international experts, leaders and representatives of political parties, civic movements and public organizations, professors and heads of leading universities and institutes, leaders of international public organizations, jurists and journalists. 
In accordance with Abkhaz law, all international observers arriving in the Republic of Abkhazia to participate in the monitoring of the upcoming electoral process will receive accreditation from the Republic of Abkhazia Central Election Commission.