Yuri Kalmykov: A Devoted Friend of Abkhazia and a Proud Son of the Caucasus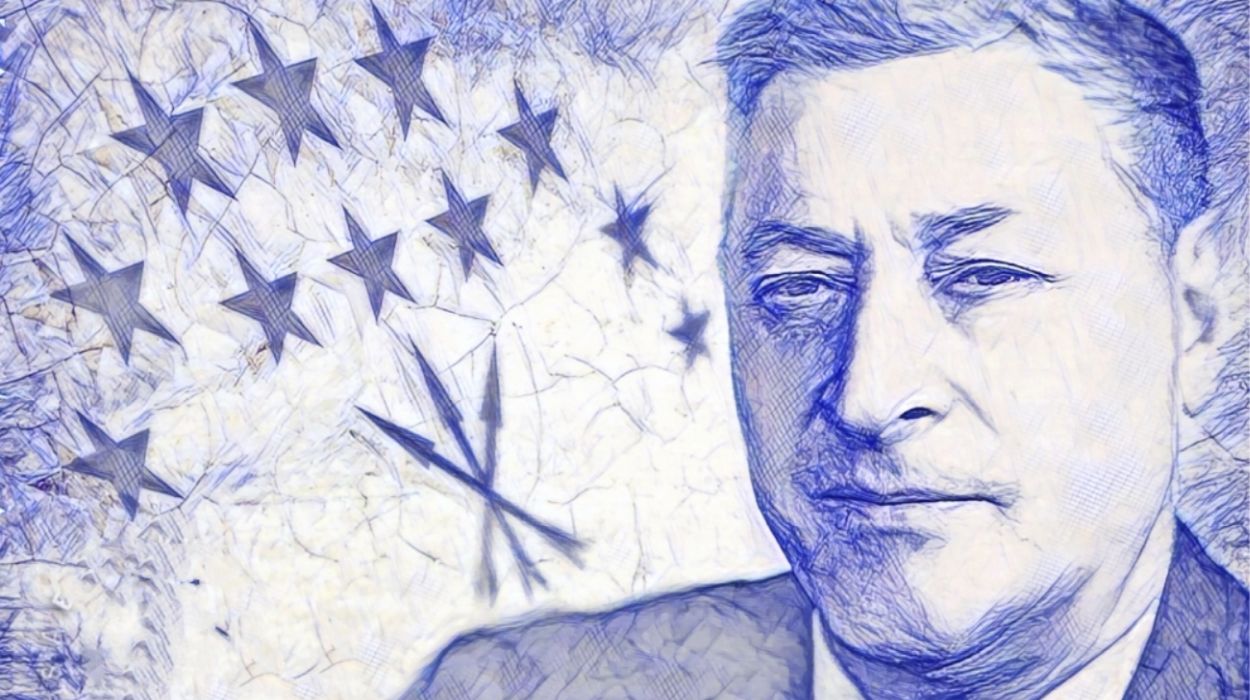 Yuri Kalmykov (Kabardian-Circassian: Къалмыкъ Юрэ); (January 1, 1934 - January 16, 1997), a distinguished lawyer, politician, the first president of the International Circassian Association (ICA), Minister of Justice of the Russian Federation in 1993-1994, and advocate for the national interests of the peoples of the Caucasus. Kalmykov was an exceptional Adyghe (Circassian) figure who made a significant impact in supporting the fraternal people of Abkhazia during the Abkhaz Nation's Patriotic War of 1992-1993.
Born on January 1, 1934, in the village of Abazakt, located approximately 20 kilometers from Cherkessk, Yuri Kalmykov emerged as an influential statesman and political leader. Official documents indicate Cherkessk, then known as Batalpashinsk (until 1934), as his birthplace. Yuri's parents were both school teachers, and his mother tragically passed away from hypertension when he was just 13 years old.
With a natural inclination towards humanities rather than exact sciences, Yuri, at the age of fifteen, enrolled in the Circassian Regional Secondary Medical School. There, he pursued the profession of a medical assistant.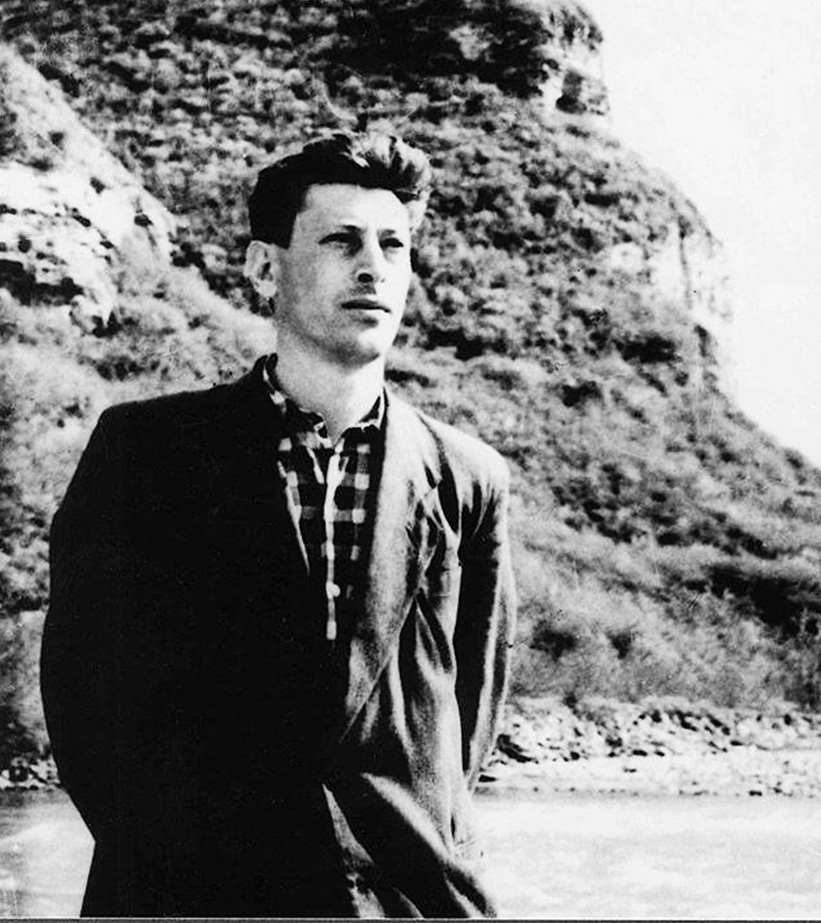 At eighteen, Kalmykov enrolled in the Kalinin Leningrad Law Institute and later continued his legal education at Zhdanov Leningrad State University from 1957. Following his graduation, he pursued further legal studies as a graduate student at the Saratov Law Institute, where he eventually began teaching. Kalmykov's professional career was closely tied to the city of Saratov, where he grew into a renowned lawyer and one of the most distinguished civil law specialists in Russia at the time. Yuri Kalmykov is regarded as the founder of the Saratov school of civil law.
At the Saratov Law Institute, Kalmykov earned a reputation as a legendary educator. In an article by Adam Dymov titled "Yuri Kalmykov: Right of Justice," he writes, "Kalmykov's courses and research in civil law were highly regarded by the legal community nationwide. Moreover, as a teacher, Kalmykov was both loved and respected by his peers as a colleague and by his students as a kind, wise mentor. According to his students' recollections, everyone desired to take exams with him, as the knowledge assessment transformed into a conversation among like-minded individuals. The teacher did not nitpick or try to 'sink' the students but instead drew out familiar topics from those struggling. The teacher did not drill, but rather prepared his students as his successors."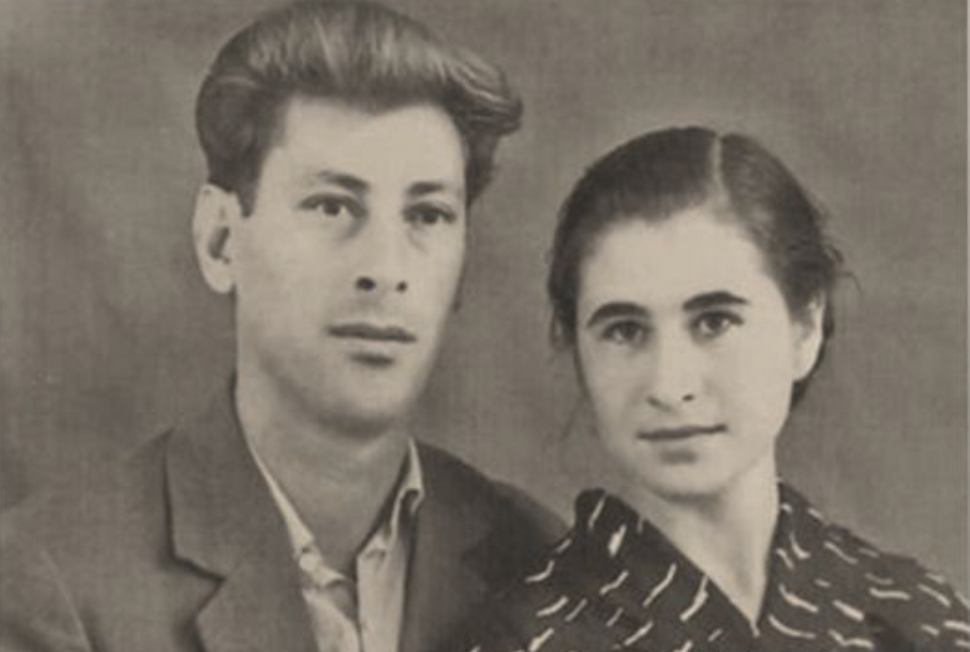 New Challenge: The Path of a Politician
Although deeply passionate about the study of law, the accomplished scientist Kalmykov achieved great professional success, becoming a candidate at 34 and a doctor of science at 37. However, destiny had more in store for him beyond advancements in science, education, and jurisprudence—his political and state activities began to unfold.
In March 1989, Yuri Kalmykov was elected as a people's deputy of the USSR. Serving as a member of the USSR Supreme Council, he utilized his legal expertise to contribute to the improvement of the country's legislation. After the USSR's collapse, his exceptional professional skills were sought after in Moscow. In 1993, Kalmykov was offered the position of Minister of Justice of the Russian Federation, which he accepted. His primary achievement in this role was the development of the country's Civil Code, and he also participated in creating the Constitution of the Russian Federation. However, Yuri Kalmykov resigned from his post in 1994 due to a profound disagreement with President Boris Yeltsin's decision to initiate the war in Chechnya in December of that year.
Never Forgetting His Roots
Yuri Kalmykov's accomplishments were well-known in his native Karachay-Cherkessia, where he was a source of pride and inspiration. Despite not having lived in his homeland since his youth, Kalmykov never forgot his roots and remained connected to his people.
In his book "Twists of Fate," Yuri Khamzatovich noted that although he spent little time in the Caucasus, knew the language and customs, and only spent a few years there, this period was sufficient for him to develop a strong sense of national identity.
Kalmykov wrote, "The two or three years spent in the village laid the foundation upon which the seeds of national self-consciousness quickly sprouted, sparking a special interest in the fate of my people. Bagrat Shinkuba is correct when he claims that childhood is 'the root of the human soul, shaping our character and destiny.'"
The affairs of the Caucasus became an integral part of his destiny and thoughts. Thus, it is not surprising that in 1991, he led the International Circassian Association (ICA) and, in 1992, became the chairman of the Congress of the Kabardian people.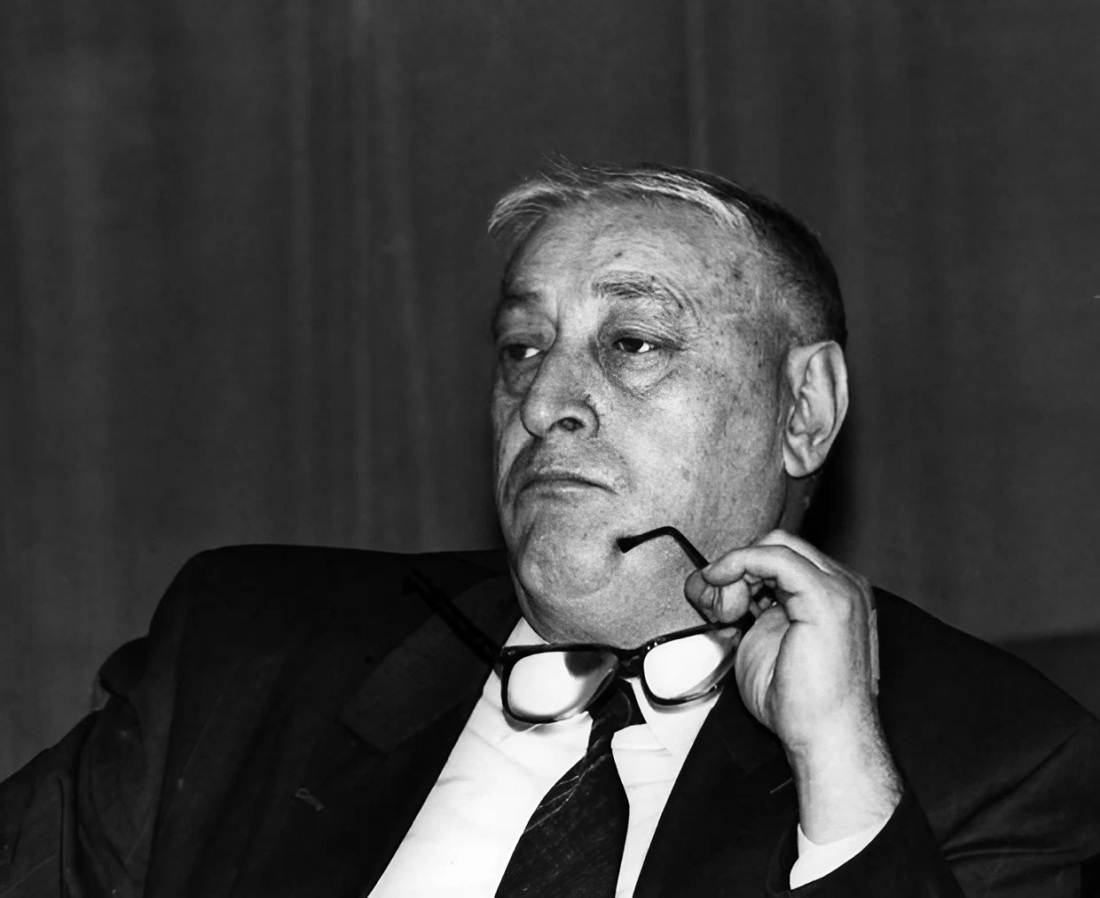 Advocating for the Caucasus and Abkhazia
Both the two organizations he led and Yuri Kalmykov himself played a pivotal role in the support provided by the fraternal North Caucasian peoples to Abkhazia during the 1992-1993 Patriotic War.
Upon learning of the outbreak of hostilities in Abkhazia, Kalmykov immediately phoned Nalchik and, on behalf of the ICA Executive Committee, urged all Adyghes (Circassians) to support Abkhazia. He then flew to Kabardino-Balkaria, where volunteer enlistment was already underway, as recounted in his book "Twists of Fate."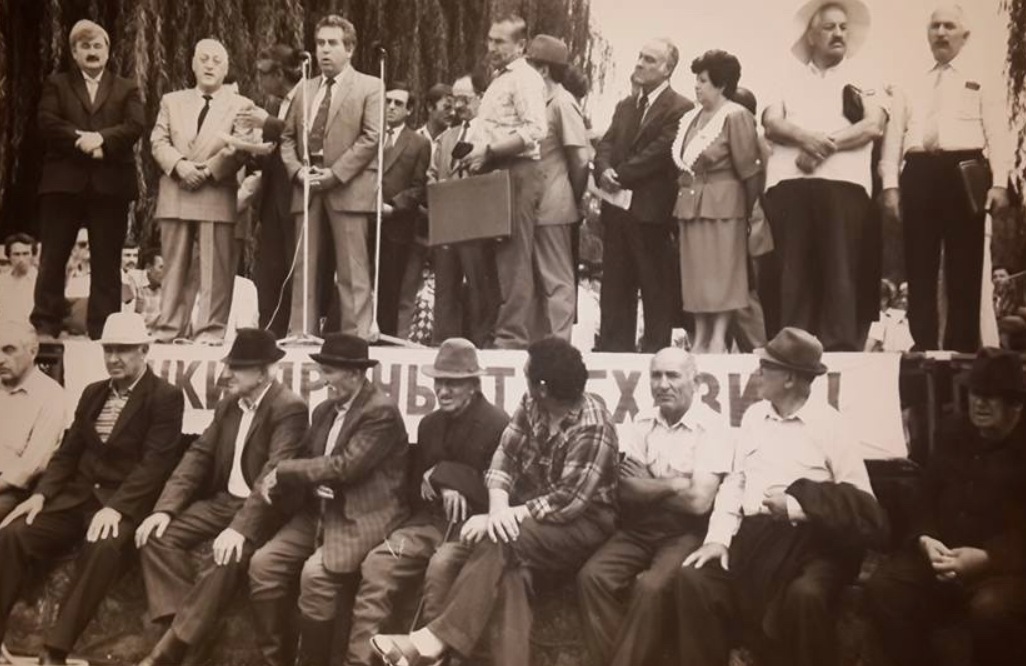 Yury Kalmykov at a rally in support of Abkhazia on the Abkhaz square in the city of Nalchik, Kabardino-Balkaria, 1992.
Yuri Kalmykov's assistance was highly valued by Vladislav Ardzinba, the first president of Abkhazia, who considered Kalmykov a great friend and "a man of rare soul and rare talent."
Ardzinba spoke of Yuri Kalmykov, saying, "In the most difficult times, he was one of the first to raise his voice in defense of our people as the chairman of the Congress of the Kabardian people. It is well-known how much persecution he endured for it."
Kalmykov also openly and candidly discussed the situation in Abkhazia at an international conference held in Atlanta, USA, in 1993. The conference, focused on the North Caucasus, was organized by the Carter Center, a non-profit, non-governmental organization founded in 1982 by former US President Jimmy Carter.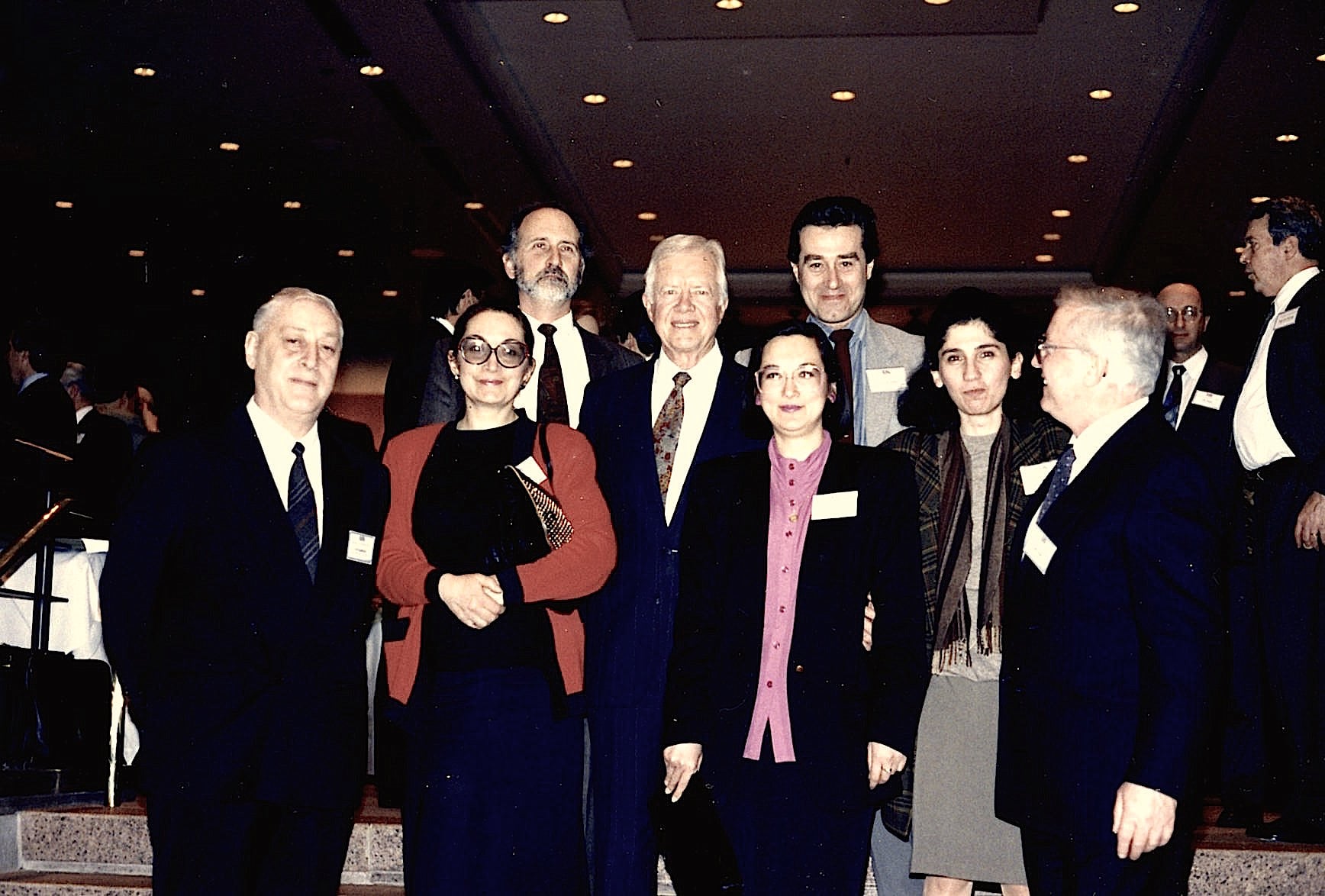 Left to right: the late Yuri Kalmykov (a Circassian who resigned as Minister of Justice in Yeltsin's cabinet rather than sign the governmental decree to send Russian troops into battle in Chechenia), Natella Akaba, Prof. John Colarusso (American specialist on Circassian at McMaster University, Hamilton, Ontario), President Jimmy Carter, Galina Kalimova, Prof. George Hewitt (SOAS, London), Liana Kvarchelia, the late Yahya Kazan(ba), a Circassian-speaking Abkhazian from New York.
Natella Akaba, a political analyst and statesman who also attended the conference, recalled in an interview with Abkhaz television, "Yuri Khamzatovich appeared remarkably convincing and steadfast. The interest that the Americans and other conference participants showed towards him was undoubtedly related to his position as the Minister of Justice [of the Russian Federation] at the time, but also due to him being an extraordinary individual – remarkably wise, honest, and principled. Yuri Khamzatovich spoke very convincingly and openly about the issue of Abkhazia, the tragedy linked to the collapse of the Soviet Union, and the unresolved relations that remained. I believe his presence and voice at the conference were of great importance for Abkhazia."
Kalmykov in Mohammed Kilba's Memoirs
The Secretary of the Security Council of Abkhazia, Mohammed Kilba, also highlights Yuri Kalmykov's extraordinary contributions to supporting the Abkhaz people during the Patriotic War.
Mohammed Kilba notes that Yuri Kalmykov's name is one of the most well-known and respected in the Adyghe-Abkhaz, Circassian world. It was Yuri Kalmykov and Boris Agbashev, the chairman of the Moscow Adyghe Khase (Circassian organization), who mobilized the entire Adyghe-Abkhaz Circassian diaspora during the war. They provided the first significant financial aid, even traveling by boat from Adler to Gudauta with substantial financial assistance. Kilba heard of these events through Vladislav Ardzinba.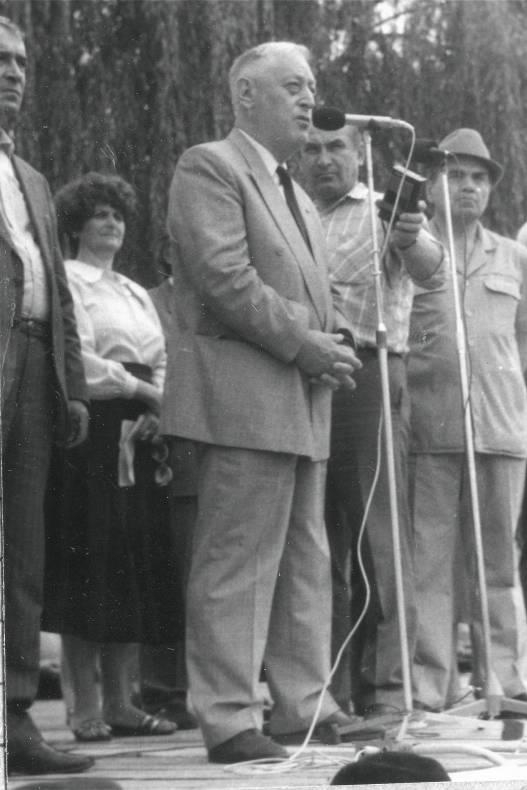 Yury Kalmykov at a rally in support of Abkhazia on the Abkhaz square in the city of Nalchik, Kabardino-Balkaria, 1992.
Mohammed Kilba personally met Yuri Kalmykov after the war in Cherkessk and witnessed several meetings between Kalmykov and the top leadership of Abkhazia during his visits to Sukhum. Kilba fondly recalls the warm, friendly relations between Vladislav Grigorievich and Yuri Khamzatovich, and the memorable meeting of three "great sons of the Caucasus": Bagrat Shinkuba, Vladislav Ardzinba, and Yuri Kalmykov.
Kilba recounts a traditional Abkhaz feast where Gennady Gagulia was the tamada and Vladislav Ardzinba, Bagrat Shinkuba, and Yuri Kalmykov set the tone. He was amazed by how these distinguished and serious individuals could rejoice like children, sharing deep connections, profound respect, and brotherly relationships. They reminisced and enjoyed each other's company, bringing joy to those around them.
"Like all the great ones, he knew how to foresee"
In a twist of fate, Mohammed Kilba was one of those present when Kalmykov passed away. In January 1997, Yuri Kalmykov arrived at Mineralnye Vody airport, intending to continue to Cherkessk for a meeting of the ICA Executive Committee. Kilba was already in Cherkessk when he received news of Kalmykov's sudden illness and subsequent death in the airport's arrival hall. Kilba recalls the difficulty in obtaining the necessary documents to transport Kalmykov's body from the morgue, but eventually, he was among those who carried Yuri Kalmykov from the ill-fated facility.
A large crowd gathered for Kalmykov's funeral in Cherkessk, carrying the coffin through the entire city up to the turn in his native Abazakt, where he was buried with honors.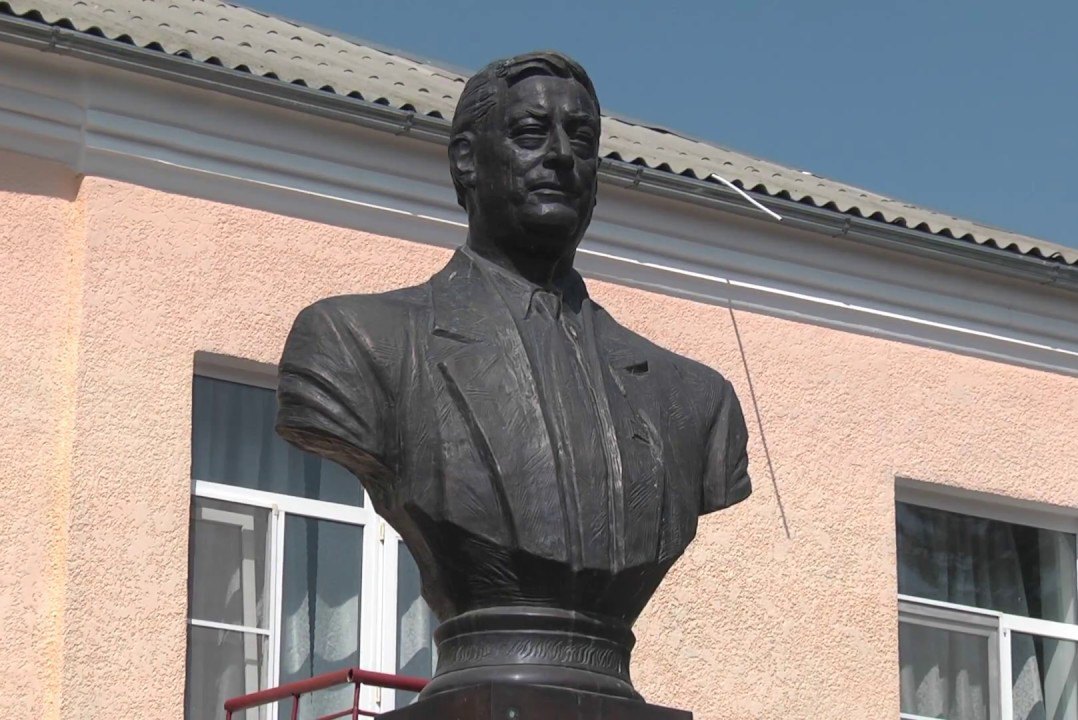 Kilba was surprised to learn later from Yuri Khamzatovich's wife, Oktyabrina Kalmykova, that shortly before his death, Kalmykov personally sketched his future grave. Kilba notes, "He was a great man, and like all great ones, he knew how to foresee everything."
In May 2008, a monument to Yuri Kalmykov was erected in Cherkessk. Sukhum also has a street named in his honour.