Musa Shanibov addressing Abkhazians and Circassians (Abkhazia, 26 August 1989)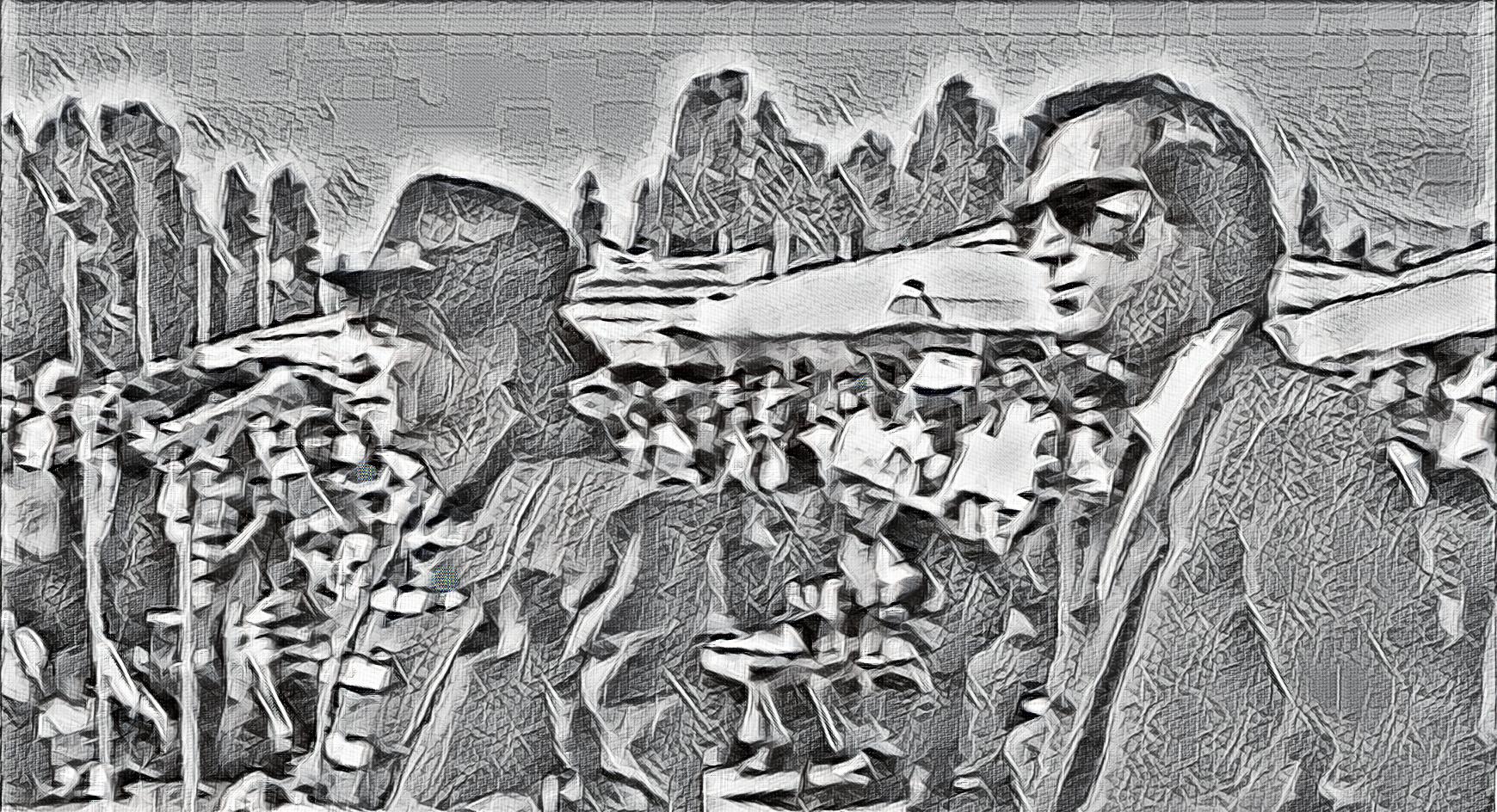 Kabardian delegation to the Assembly of the Mountain Peoples of the Caucasus at the city stadium in Sukhum, Abkhazia, on 26 August 1989, pledge absolute support of the whole Circassian nation to their Abkhaz kin. Circassian elder Aliy L'ikhudz (ЛIыхъужь Алий; Tukhuzhev; "ЛIыхъужь" means "Hero" in Circassian; 1917-1995), member of the Kabardian Drama Theatre and Honoured Artist of Kabarda, and Professor Musa (Yura) Shaniba (Щэныбэ Юрэ; Shanibov; b. 1935), who would become the President of the Confederation of the Mountain Peoples of the North Caucasus (KGNK), address a massive crowd of Abkhazians and Circassians. The Assembly was convoked a month after open clashes between Abkhazians and Georgians in Sukhum.
 
L'ikhudz addresses the Abkhazians in Circassian, "Your tribulations and pain are verily our own... You are not alone! The Circassian nation also suffered untold catastrophes. The whole Kabardian nation is with you. Do not worry! We shall always be with you, in your happy times, and in your bad days. We shall support you to achieve your national aspirations. We shall be united. We shall stand as one. And, together, we shall prevail!"
L'ikhudz then makes a solemn pledge to a 90-year-old Abkhaz elder: "Today, this revered 90-year-old Abkhaz elder stands before you. We, the Circassians who have come here and those who stayed behind in Circassia, solemnly swear to defend and safeguard his nation, his lineage, and him personally!"
+ How nations united: Formation of the Confederation of Caucasian Peoples

+ Heeding the Call of the Heart: Volunteers in the Patriotic War of the People of Abkhazia

+ The capture of Sukhum: the main battles for the liberation of the capital
The Circassians proved as good as their word.
In August 1992, upon invasion of Georgian forces of Abkhazia, the Parliament of the KGNK declared war on Georgia and pledged support for the Abkhaz. Together with the International Circassian Association and the Congress of the Kabardian People, the KGNK mobilized the North Caucasians. On 18 August, an ultimatum was issued by the KGNK Parliament that if Georgian troops did not withdraw from Abkhazia, war would be declared. Yura Shaniba, President of KGNK, declared war three days later. Thousands of Abaza, Adyghean, Cherkess, Kabardian, and Chechen volunteers, from the North Caucasus and Diaspora, joined forces with the fledgling Abkhaz army units.On Shanibov's initiative, the headquarters of the Confederation of the Peoples of the Caucasus was set up in Gudauta for the provision of help to Abkhazia. This intervention played a decisive role in the spectacular Abkhaz victory in 1993, and cemented the political, social, and ethnic unity of the Northwest Caucasians.