Campaign-headquarters have announced the date of the return of Bzhania to Abkhazia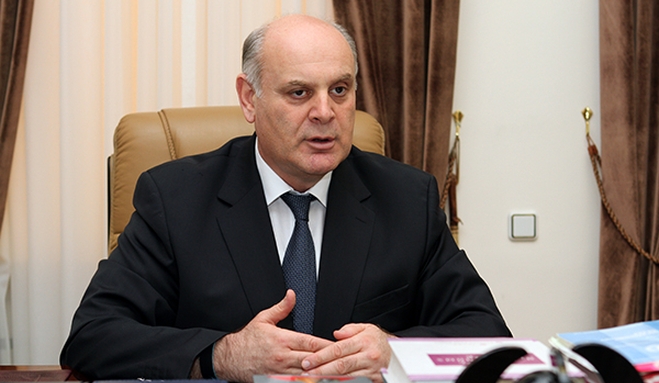 SUKHUM -- Aslan Bzhania is undergoing treatment at the First Regional Hospital in Krasnodar, where he was urgently transported on 2 March. He was diagnosed with bilateral polysegmental pneumonia.
Candidate for the presidency of Abkhazia, Aslan Bzhania, will be discharged from the hospital days and return to the republic on 11 March to continue his participation in the election-race, the candidate's headquarters said.
On 2 March, Aslan Bzhania was urgently hospitalised in a clinic in Sochi. Then his condition was assessed as serious, and so he was put into a medically induced coma. Later, Bzhania was transported by and air-ambulance helicopter to Krasnodar. On 3 March he came out of the coma, and his condition improved.
On 5 March the Russian Ministry of Health announced that the general state of the Abkhazian politician was assessed as satisfactory, and positive trends were noted.
Repeat-elections for the presidency of Abkhazia are scheduled for 22 March this year.