The Presidential Inauguration and Resignation of the Cabinet of Ministers: what will happen after the presidential election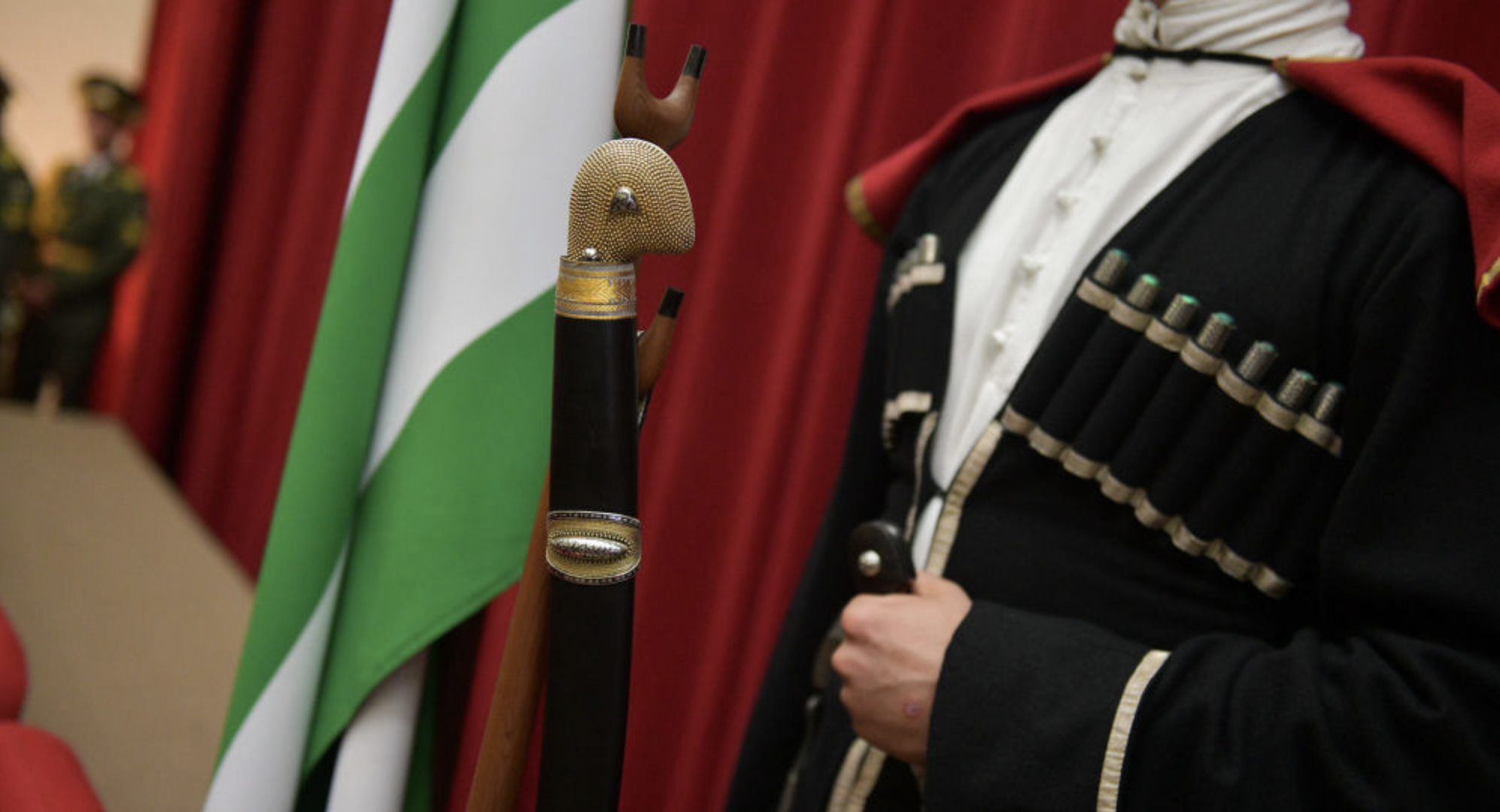 SUKHUM -- The presidential election in Abkhazia was held on March 22. According to preliminary results, Aslan Bzhania became the new head of the republic, gaining 56.5% of the vote, Adgur Ardzinba placed second with 35.42%, and 2.22% of voters supported Leonid Dzapshba.
What's next
After the official announcement of the final election results, a date will be set for the inauguration of the new head of state. According to the law, the President's inauguration ceremony should take place on the 30th day after the signing of the final protocol by the Central Election Commission.
During the inauguration ceremony, the elected head of state takes an oath, then the speaker of the Republic's Parliament presents him with the symbols of presidential power - official seals, standard, staff and saber.
Previously, the head of state used to take an oath before members of the Parliament and the Supreme Court. But a constitutional court has existed in Abkhazia since 2014, and now the president takes the oath in the presence of [parliament] deputies and members of the Constitutional Court.
+ 2020 Presidential Elections in Abkhazia
It is a tradition that representatives of the religious denominations represented in Abkhazia and foreign guests attend the presidential inauguration ceremony.
The Cabinet of Ministers Resigns
After the elected president of Abkhazia takes office, the Cabinet of Ministers of the republic must resign. By law, the new president convenes a government session the day after the inauguration ceremony at which the government takes the collective decision to resign.
After that, the president must present the new prime minister within three months. Then the head of government submits to the head of state proposals on the composition of the Cabinet of Ministers. Prior to the formation of the new government, the former prime minister and ministers continue to perform their duties with the prefix "acting".
Three candidates vied for the post of head of state in the election: opposition bloc leader Aslan Bzhania, Akzaara party leader Leonid Dzapshba, and Abkhaz Economy Minister Adgur Ardzinba.
According to the law, citizens of the Republic of Abkhazia of Abkhaz nationality who are fluent in the state language, not younger than 35 and not older than 65, and who have the right to vote, can become the president of Abkhazia. One and the same person may be head of state for no more than two consecutive terms.