Liana Kvarchelia: "They Called Us the Gudauta Separatists"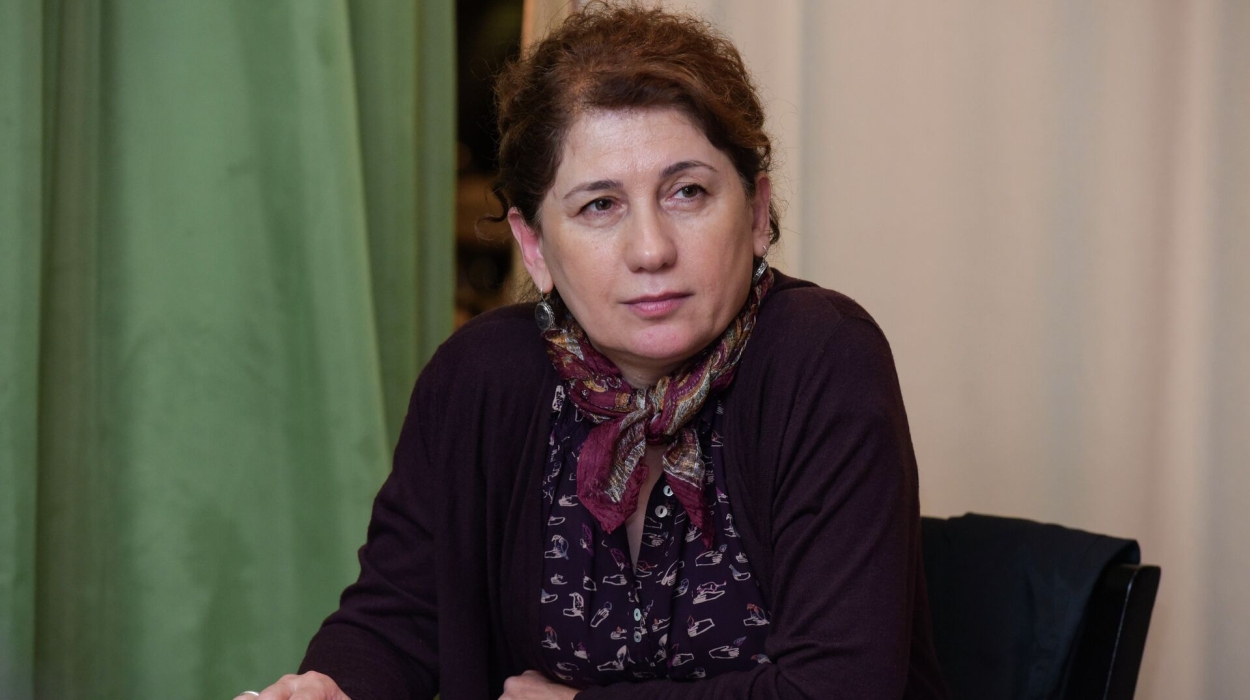 Ekho Kavkaza | At a meeting with the heads of international NGO offices, Inal Ardzinba, the Minister of Foreign Affairs of Abkhazia, cited information from the USAID (United States Agency for International Development) website. He highlighted that projects in Abkhazia aim to "counter the harmful influence of the Kremlin" and "restore Georgia's territorial integrity." The minister expressed concern that UN agencies are misinforming the Abkhazian Foreign Ministry about the objectives of their projects. He announced that new approaches for their coordination would be reflected in a decree by President Aslan Bzhania. Liana Kvarchelia, a Board of Directors member at the Abkhazian NGO "Center for Humanitarian Programs," commented on the Ministry's statement.
 
– Liana, the Abkhazian Ministry of Foreign Affairs published a statement regarding its stance towards international NGO activities. What are your thoughts on this statement, and how did it impact you?
 
– I would like to point out that the minister's interview referred to the USAID website, which presents their perspective on conflict resolution and engagement with Abkhazia. I must say that I also  resent the way USAID formulates its goals in relation to work in Abkhazia. If their intent is to support peacebuilding and facilitate normalisation  of relations in the region, then they must embrace the principle of 'do no harm' and refrain from politicising the humanitarian and development sectors. The way USAID frames its goals and objectives is utterly unacceptable. It represents a biased, one-sided approach, detrimental to the real goals of peacebuilding. Consequently, USAID's bias, as stated on their website, jeopardises the work of the UN agencies and international NGOs in Abkhazia. I believe they need to provide feedback to USAID and point out that such biased, and, in my view, aggressive approach certainly is not helping to address humanitarian or developmental challenges in Abkhazia. We have long strived to transition from focusing solely on humanitarian issues to development goals in Abkhazia and supporting various development projects. When UN agencies finally embraced this, it turned out that the political framework USAID enforces on its funding creates significant problems.


– Liana, could you please tell us if local non-governmental organisations work directly with USAID?
 
– The organisations I know and collaborate with do not have direct contacts with USAID. I have heard, though I might be mistaken, that USAID has provided some equipment for computer classes at universities and similar initiatives. However, the local NGOs I am familiar with engage with UN agencies and international non-profit organisations. And these  international NGOs and UN agencies, receive funding from various countries, such as the United States, Switzerland, the United Kingdom, Norway, and others. Essentially, these are UN member states financing different programs. We, as local organisations, don't have a say in this; we can't control this process. Our control extends only to the contracts we sign with UN agencies, and we scrutinise the wording in these agreements very carefully. I should mention that, to my knowledge, the UN does not use the term "occupied territories" in any of its resolutions. Even during the war, when UN bodies initially referred to us as "Gudauta separatists," our leaders understood the necessity of engaging and influencing them. From being labelled "Gudauta separatists," we have now reached a point where they don't use the Georgia-imposed term "occupied territories." I find it crucial that we have progressed to such accurate and respectful formulations.
"Those people who want to destroy Abkhaz-Russian relations and view Abkhazia as occupied territory, our doors will soon be closed to these people."

― Inal Ardzinba
+ Liana Kvarchelia: "Removing international organisations from Abkhazia is helping Georgia"
+ Liana Kvarchelia: "The decision of the European Union was not absolutely inevitable" 
+ Abkhazia's foreign relations, by Liana Kvarchelia
– Is it fair to equate USAID's stance with that of the UN?
 
– Just like the European Union, the UN does not recognise us as an independent state. However, we participate in the Geneva Discussions, a forum for dialogue under the auspices of organisations that have not recognised us. We understand the importance of this platform as it gives us a voice, enabling us to share the nuances of our position and dispel the myths and falsehoods propagated by the Georgian side. So, while neither recognises us as a state, they still strive to demonstrate a more balanced approach, avoiding highly politicised terms like "occupied territories."


– The Ministry of Foreign Affairs' statement mentioned that UN international organisation representatives did not attend and participate in the meeting at the Ministry. What's your take on why this happened?
– I can only offer my guess. I recall that in previous meetings at the Ministry, information was presented in a one-sided manner. The media mainly featured the speeches of the Minister and Ministry representatives, who posed challenging questions and made stern statements towards the international delegates. I asked local staff about their responses to these questions and efforts to debunk these accusations, but none of their comments were covered in the news or shown on television. Only the monologues of the Ministry's representatives were broadcast. It is likely that they didn't attend this time because they probably feared a repetition of such a situation. Generally, it's important to normalise the dialogue. It's crucial for the Ministry and international organisations to maintain a constructive working dialogue. This shouldn't be a show for the public; they should sit down, discuss, identify red lines, and agree on mutually acceptable terms.
 
Within NGO practices, we sometimes reject proposals when discussing projects with international organisations. We write these projects ourselves; no one else does it for us. When we encounter expectations from their side that are unacceptable to us, or find inappropriate terms in contracts, we always respond. We make it clear that a project will not proceed unless our views are considered. Lately, there's been a lot of alarmist rhetoric against international organisations, which we hear all the time. But in my 30 years of experience with international and local NGOs working here, I haven't seen any instance where their activities or projects harmed Abkhazia's interests. Nor do I recall any Foreign Affairs Minister or Abkhazian or even head of state  making such accusations. It seems to me that all previous  leaders of Abkhazia understood the context of international organisations presence in Abkhazia. If they believed these organisations were harming Abkhazia, then they would have ceased their operations here long ago. Apart from the tangible aid provided to Abkhazia by international organisations, our politicians have always viewed their presence as a vital communication channel with the global community. They perceived dual aspects of this presence. Therefore, if anything in their activities truly posed a threat or aligned with the objectives that  USAID outlines on its website, I believe these projects would have been halted.


– The Ministry of Foreign Affairs' statement has a very stern tone towards international organisations. Do you think such a tone is constructive for fostering dialogue?
 
– Personally, if I were in our Ministry of Foreign Affairs, I would invite USAID leaders here for a discussion. If we wish to be heard and to influence international organisations to modify their approaches, we need to demonstrate openness and a willingness to cooperate. Showing an interest in collaboration allows us to discuss terms of engagement, what is acceptable, and what is not. However, if there's a display of complete disinterest, how can we expect to influence their approach? Their stance is likely to become even more rigid. Therefore, I believe a carefully thought-out strategy is essential. There's undoubtedly a need to provide feedback to USAID. Many were probably shocked to learn that donors use such provocative wording. I expect local organisations will respond because it's inappropriate to operate in the region in this manner. Our leaders should invite them and express that we are ready to collaborate, but without being confined within such political constraints. I think there's a good chance that our perspective will be heard and acknowledged.
 
This interview was published by EkhoKavkaza and is translated from Russian.