Aslan Bzhania took the oath of President of the Republic of Abkhazia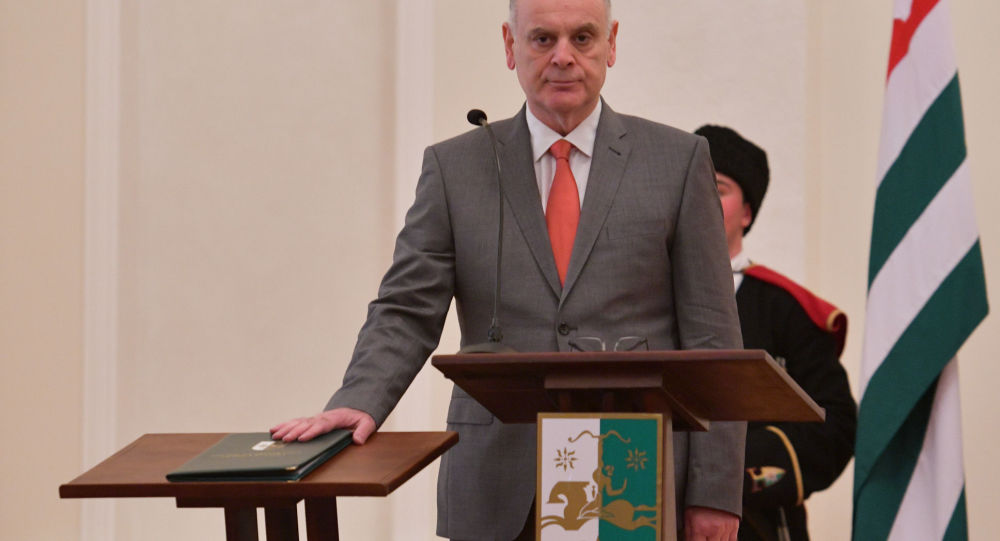 SUKHUM -- The inauguration-ceremony of the elected President of Abkhazia, Aslan Bzhania, takes place in the conference-room in the building of the Presidential Administration in Sukhum among a limited circle due to the situation with the threat of the spread of the coronavirus-infection.
The elected President of Abkhazia, Aslan Bzhania, took the oath of office at the inauguration ceremony on Thursday 23 April.
"I swear to the multinational people of Abkhazia that I will apply my knowledge and strength in the name of their well-being, peace and tranquillity. In my work I will strictly follow the requirements of the Constitution of the Republic of Abkhazia and act as guarantor of its strict execution by the authorities and of respect for the rights and freedoms of all citizens of the Republic. Let the punishment of the people befall me if I deviate from this sacred duty," declared Bzhania in the Abkhaz language.


+ Limited attendance and no reception: how the inauguration of Aslan Bzhania will take place

+ The Presidential Inauguration and Resignation of the Cabinet of Ministers: what will happen after the presidential election

+ 2020 Presidential Elections in Abkhazia

+ CEC announced final results of Presidential Elections
According to the Law on the President of the Republic of Abkhazia, the inauguration of a newly elected president takes place on the 30th day from the day that the Central Election Commission officially announces the election-results.
The presidential election in Abkhazia was held on 22 March. Victory was won by Aslan Bzhania, who gained 56.5% of the votes. 35.42% of voters voted for Ardzinba, 2.22% for Dzapshba, and 1.75% 'Against All'.